As we round out not only the year but also the decade, I've also decided to join the ranks of other end of decade reviews. What have we accomplished in Wellington and how are we doing overall? Following the lead of the Greater Auckland blog (former Transport Blog), I'll divide this post into sections on our vast and glorious achievements.
Local Government Amalgamation
Following on from Auckland's conversion from a rag-tag bag of squabbling sister cities, into a somewhat successful and much touted "Super-City" under Rodney Hide (remember him? nope, me neither), Wellington flirted with the idea of amalgamating all of the southern end of Te Ika a Maui into one large fish-head. But convincing Masterton, Carterton, Featherstone, Martinborough and Greytown to subsume their mighty powers and join together with Wellington, Porirua, Kapiti Coast and both of the Hutts was a step too far. Predictably, nobody liked it, nobody wanted it (except Fran Wilde – and probably Rodney Hide) and so nothing happened. Heck, it's hard enough to get Cartertonites to talk to Mastertonians, let alone Poriruavians converse with the Luddite Huttites.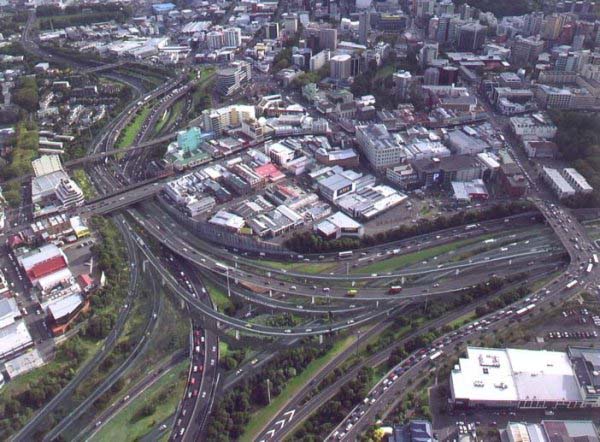 End result: nothing happened, except in the water departments, where there's a bit of cooperation. Sadly, we've still got the glorious ineptness of GWRC to deal with for everything, including transport planning, and that brings me to the next thing:
Getting the PT basics in place
At the start of the decade – hell, at the start of the century, Wellington was leading the way in New Zillun, with the most trips taken on Public Transport for any city. We were also the greenest area in our green land, with a bright yellow fleet of electric trolley buses roaming the streets being fed pure electricity through a system of (admittedly dilapidated) overhead wiring. Our trains were ancient, ex-Hungarian rolling stock or aged English Eccentric electrical units, with in some cases slamdoor carriages pulled by diesel locomotives. Buses were operating seamlessly throughout the city, culminating in a backlog down Lambton Quay, operating from a new Transport Interchange next to the Railway Station, which also doubled as a home for Kiwi Rail and part of the Victoria University School of Business.

Forward to the end of 2019 and a lot has changed. The trolley buses have gone, along with their system of wires, and many of the poles that held up the wires, so there is no chance of ever getting that back. The same organisation that destroyed our green credentials there (GWRC) also fucked up the bus network, with a gloriously inept rollout of a new bus strategy that irritated almost every bus user and caused massive losses of confidence in the entire public transport system.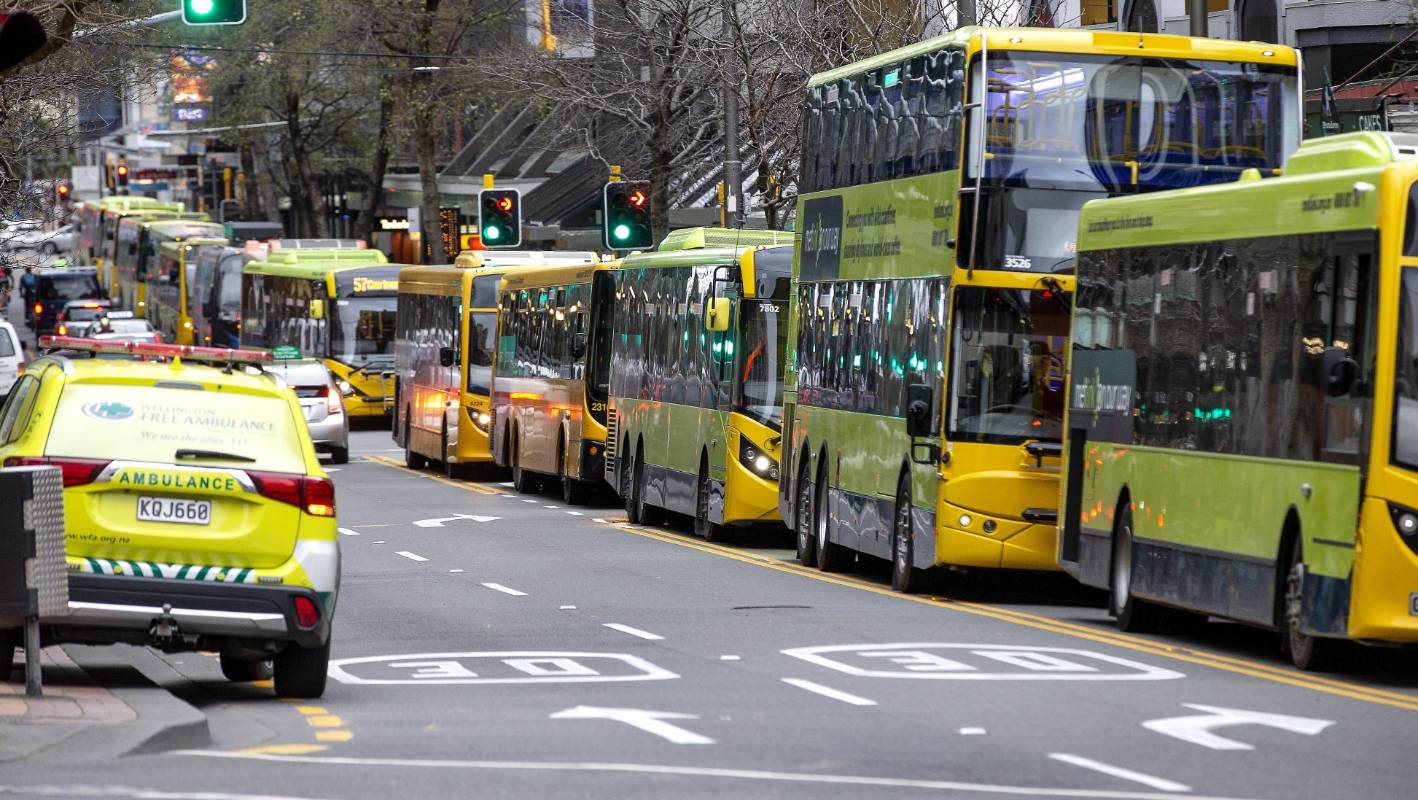 But they also succeeded in the roll-out of an all new Korean-made Matangi train system, spread out across the entire rail system (with the exception of the Wairarapa, which perhaps is still being punished for their lack of enthusiasm in subsuming their independence to a greater, more glorious Wellington). The Matangi trains operate, as far as I can tell, smoothly and seamlessly and overall are a Very Good Thing. Wiring and track renewal has been taking place, with the Kapiti line renewed around Porirua and extended electricity up to Waikanae, although not yet linked up with the Main Trunk Line electric at Palmerston North. Next decade perhaps? Also on route for the next decade is new rails and overhead lines in parts of the Hutt, with work to the aged infrastructure near Trentham.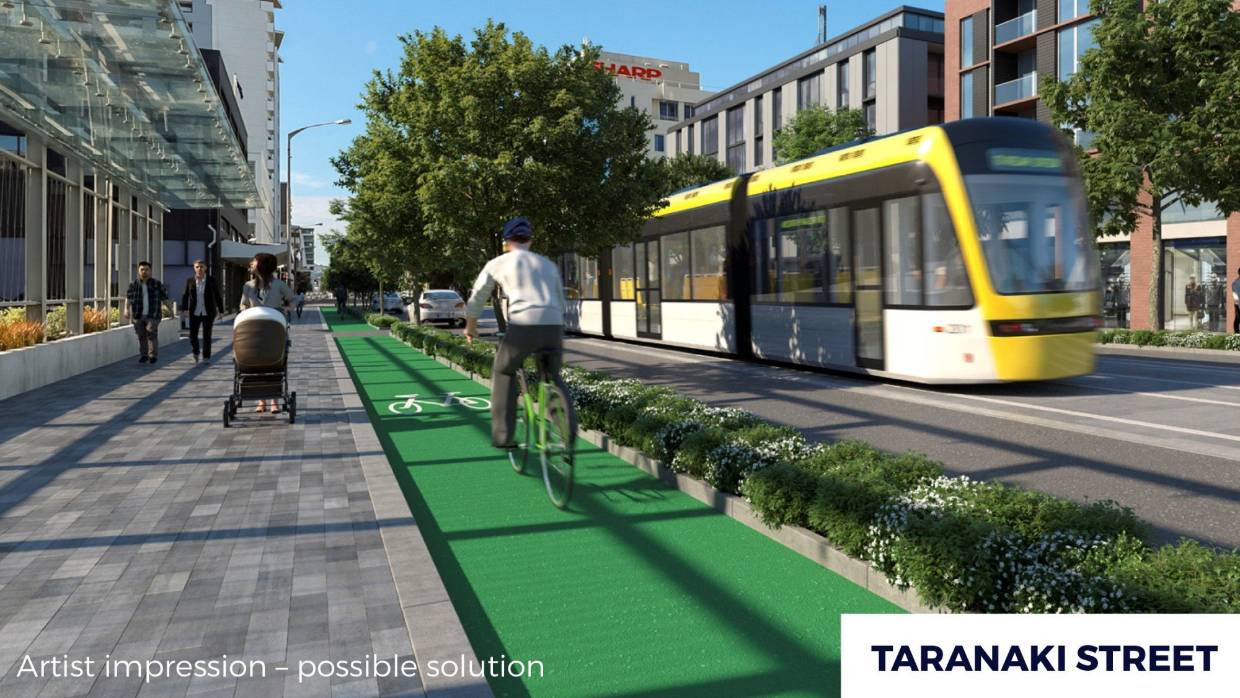 The Future RTN (Rapid Transport Network)
Ummm. Well…. Errrrrrr……. Nothing to report here.
Despite a growing congestion problem in the capital and an obvious answer being: we need a RTN, Wellington is still being punished for refusing to accept a giant concrete 250m long overhead flyover along the edge of the Basin Reserve. "If you don't have that, you'll get nothing!" shouted the NZTA before they left town, and they were true to their word. We got nuttin.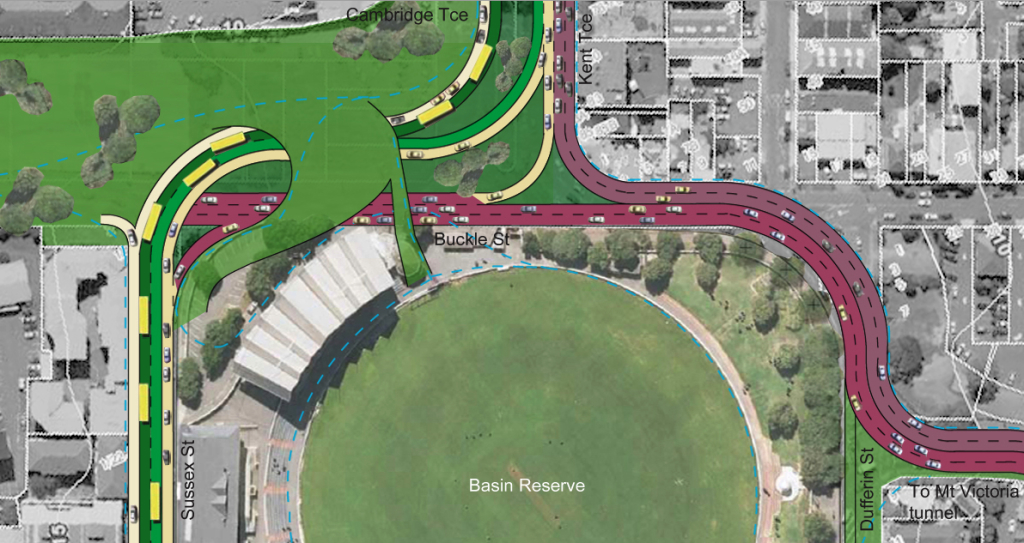 Well, that's not exactly true. We've got "Let's Get Wellington Moving", a rag-tag bag of cast-offs and misfits that the NZTA didn't want, who are pretending to try and solve Wellington's transport woes. In reality, we know that they are just there, waiting until National get back in again, so that they can ram through "four lanes to the planes", which is as dumb as it sounds: solve traffic congestion by building more roads.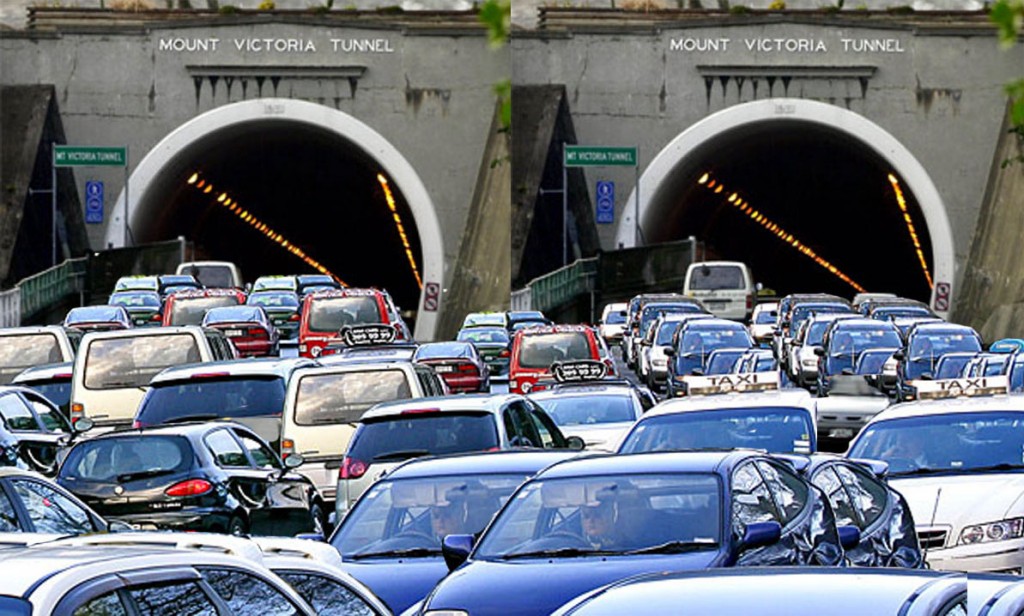 Road building
Yep, we've had some successes there. Most notably, I guess, we've had the Arras Tunnel, where a small section of SH1 now goes underground for about 150m, allowing us to have a very nice Memorial Park at Pukeahu, in front of the old Museum and the Carillon. There's a logical move to extend that tunnel another 150m down the hill to the edge of the Basin, so that the traffic congestion round the Basin can be solved, and LGWM are slowly edging towards that, but progress is literally, less than glacial on that front (because, as we now know, glaciers are moving quite fast these days – mostly backwards).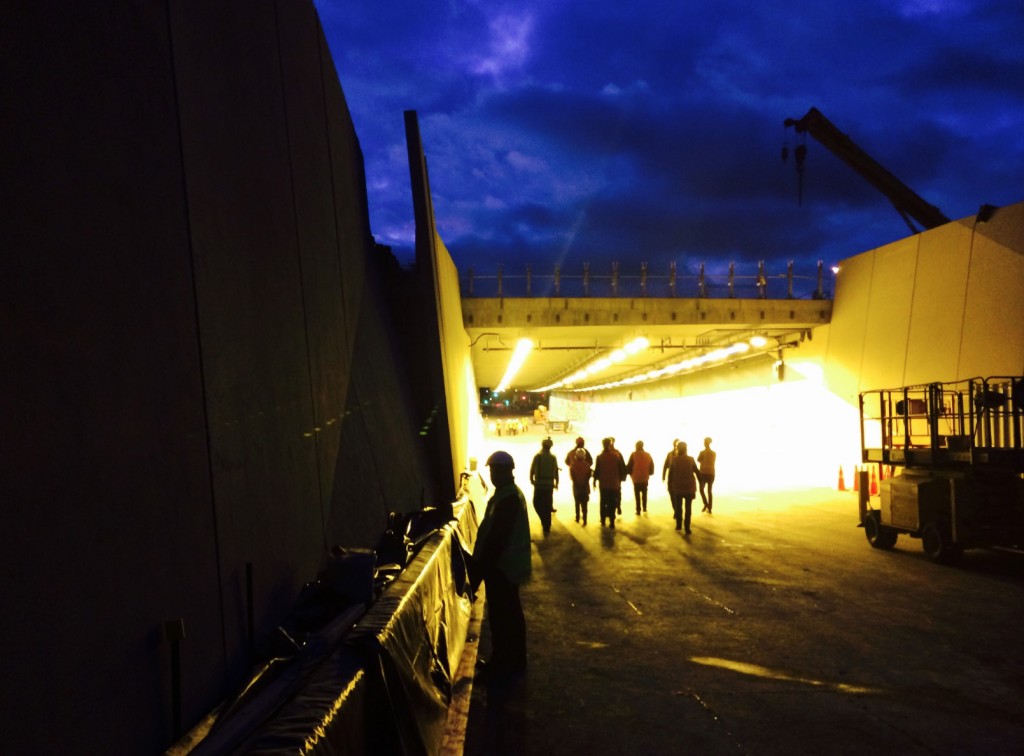 The big road building story of the decade undoubtably has to be the start (and almost nearing the 75% completion) of the Transmission Gully route – part of the Four Lanes to the Planes strategy. Is it a good idea or is it a really dumb thing to do? Rumoured beforehand to likely cost 3/4 of a billion, for which the surrounding Council's could not pay, the Government instead let it via a PPP scheme, which means, ultimately, that the Transmission Gully project will cost well in excess of double that and your children's children will be paying for it for years. Putting a road at the bottom of a gully sounds like a nice, simple, logical idea: the reality is evidently much harder. Still incomplete. The end effect of TG is still completely unknown, as the traffic modelling shows that it might receive pressure off the Centennial Highway up the Kapiti Coast – likely to work for cars, less likely to do that much for trucks. No cycle lane included, so the lycra-clad mamils will still take the coast road, i hope.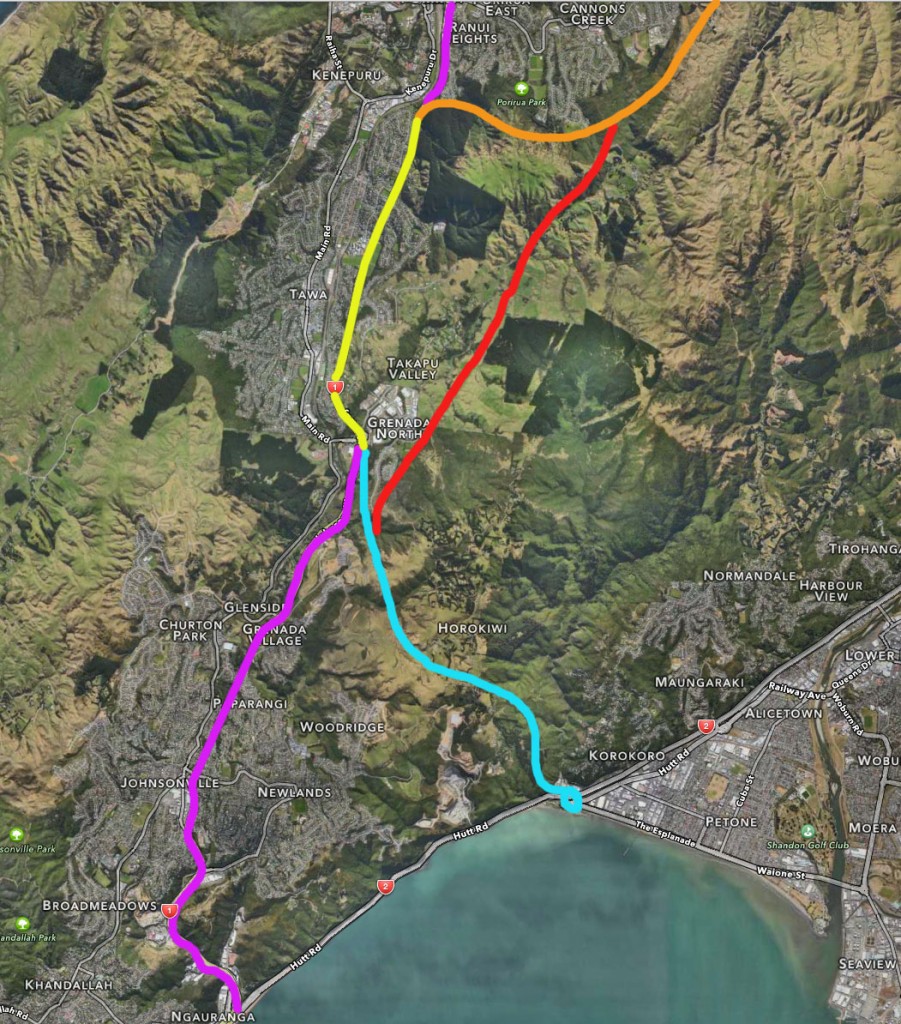 The biggest effect will be on the existing public transport, with a predicted 25% drop in custom from passengers on the Waikane train, as it is expected that more people will drive, as they will avoid the notorious traffic jams caused by the one lane sections of highway between Pukerua and Paekakariki. You know what? I think it is going to make traffic even worse, as the new TG lanes merge into the existing lanes at Linden, and the same constrictions will always exist at Johnsonville and Ngauranga: you won't escape the traffic buildups, you'll just get to them faster and hence be stuck in traffic longer.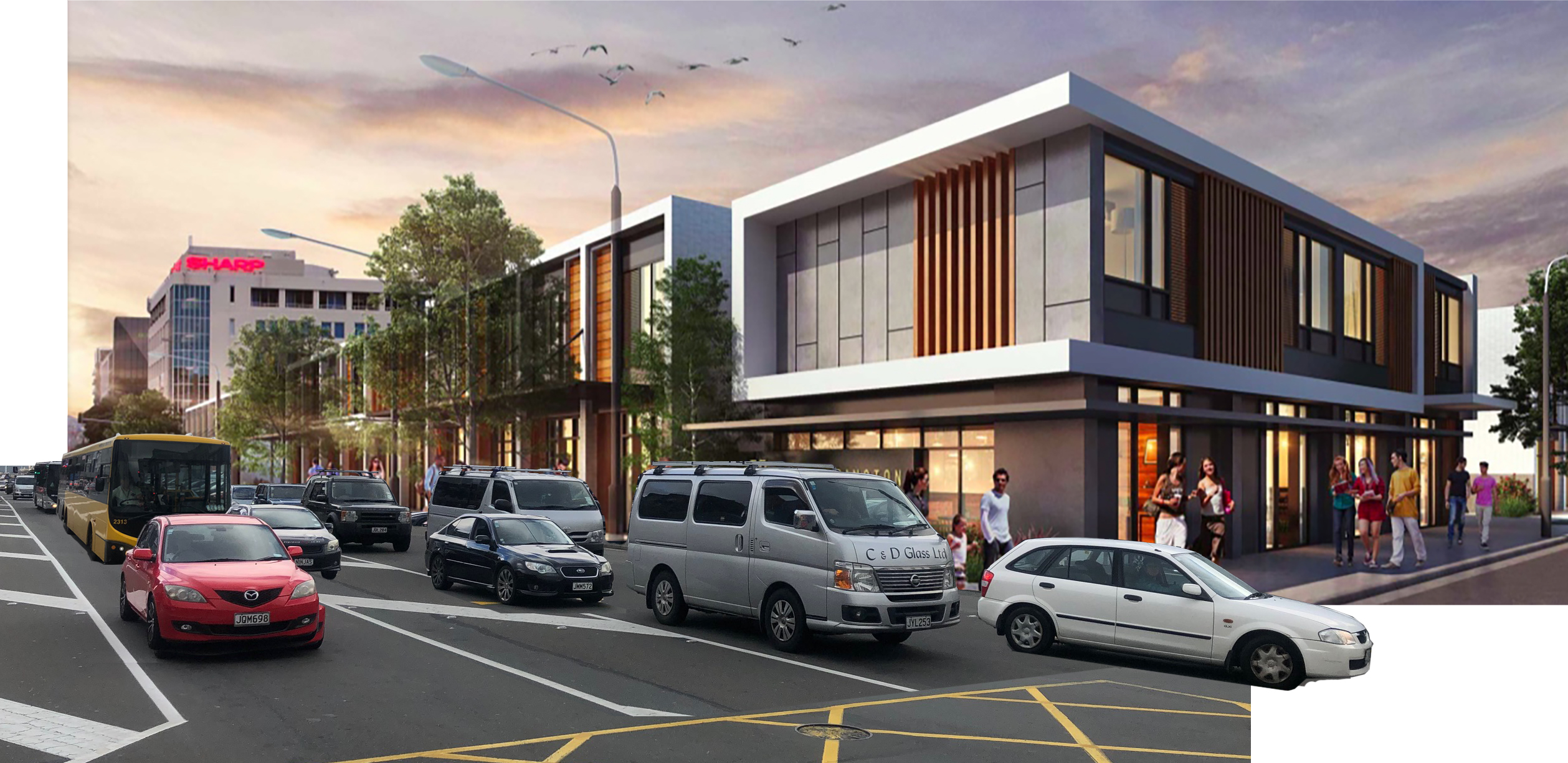 Parts of the rest of the Four Lanes to the Planes network are complete, with PekaPeka to Paekakariki (P2P) complete but PekaPeka to Otaki (P2O) still ongoing, and Otaki to Levin (O2L) still unstated. Meanwhile, Petone to Granada (P2G) has been canned for the present, while SH58 has only just started an upgrade. So that's P2P + P2O – P2G = O2L + SH58 ?
For Melling: future uncertain.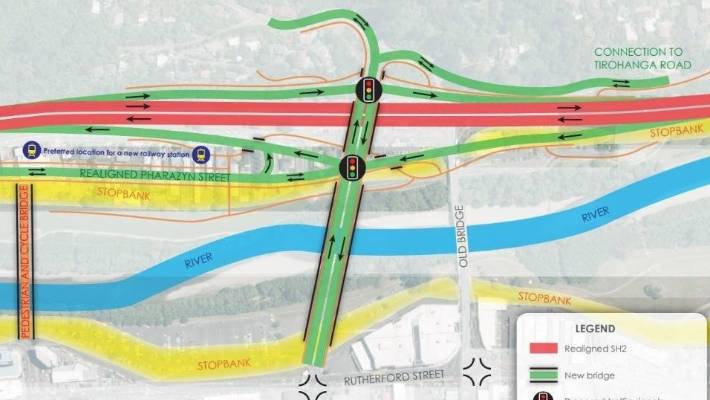 Cycling / Micro mobility
The future of cycling as a viable means of transport in Wellington was cemented with the tremendous success of the Island Bay Cycle Path any years ago, heralding the start of the roll-out of an entire network of interconnecting, safe, separated, smooth and (did I already say safe?) cycle paths throughout the city.
I jest of course – least I jest even less at Justin Lester – the Island Bay Cycle Path rollout was an enormous debacle, being forced off track by two determined, bitchy and entirely mad women in Island Bay. Loudly, stridently and repeatedly calling it a "killer cycleway" despite a shred of evidence to support them, they whined endlessly about how evil it was and how the end of the world would arrive if people's cars were moved out 1.5m from the front of the kerb near their house. In spite of having the widest berms and the widest main road of virtually any suburb in the whole of Wellington, somehow Island Bay would be thrust into a state of anarchy and road smashes by the presence of an 8 year old child on a bicycle down the Parade.
So, so far, we've got: some green cycle boxes at the lights. That's it.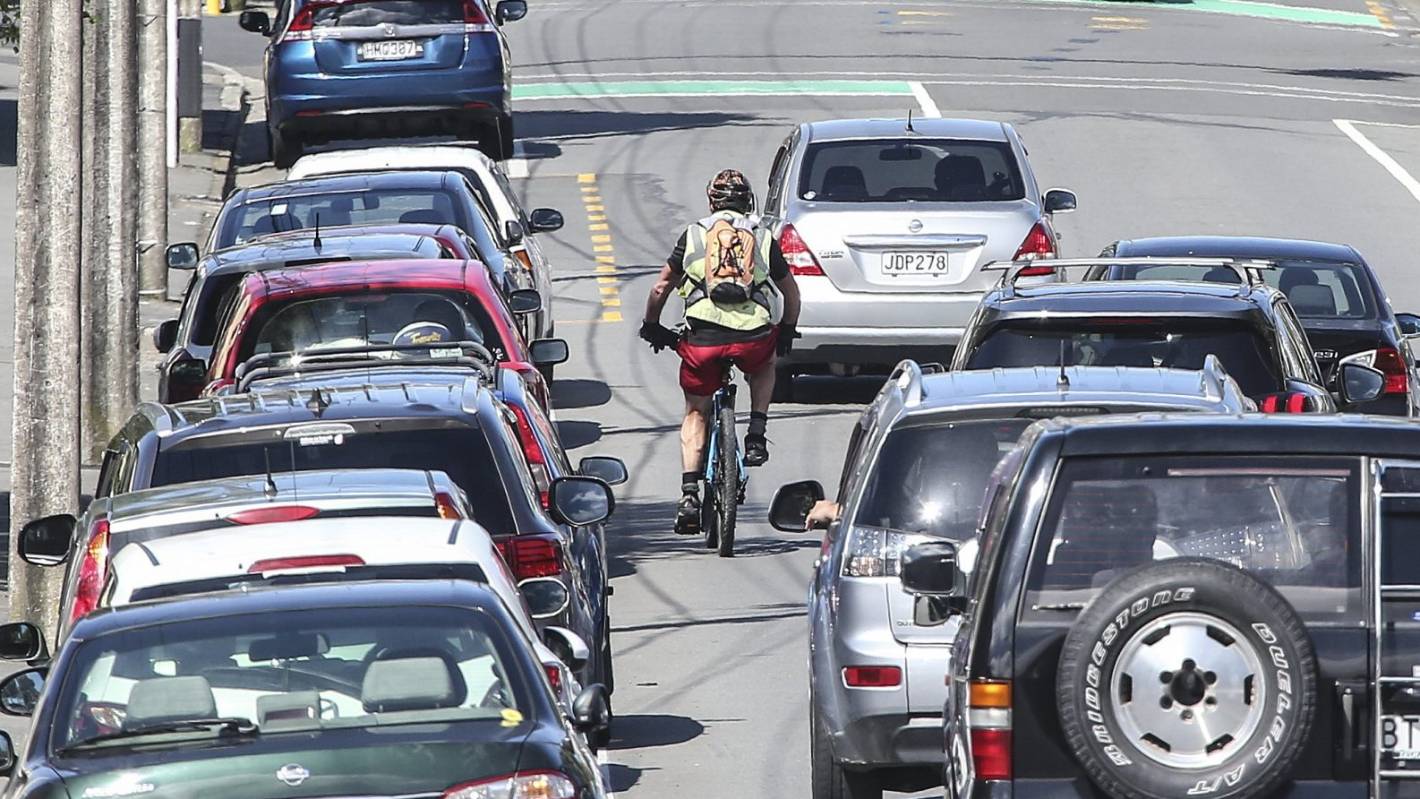 The City Centre
In comparison with Auckland, where much has been happening, changing, growing and burgeoning, the opposite has happened in Wellington. We're more about stagnating down here: not dying like JohnKey Donkey said, but definitely not doing much vigorous living either in terms of new buildings. There has, of course, been a lot of strengthening (almost every building, in some way or another, including Courtenay Central), but most notably at the Majestic Tower which had over $80m of strengthening installed into its core and foundations, and St Mary of the Angels which is still rampant and glorious. Others are still underway (i.e. Old Town Hall) or uncertain (i.e. Library).
There has still been a fair bit of demolition (almost every building in CentrePort, including Statistics House and another ten or more lesser buildings) including ICI House on Molesworth St (somewhat sadly), Revera House (meh…) and the brand new Defence Force building on Mulgrave Street (whoops – somebody done screwed up big time!), the car park lump on Tory Street (hooray – nobody liked that one), but on the whole, Wellington has come through more or less intact. Certainly better than Christchurch, which suffered two or three major quakes and several thousand minor quakes along with the loss of virtually every single building made from brick, stone or concrete, as well as massive loss of life. Christchurch used to be a largely Victorian-era town but is now an exclusively modern CBD, along with a lot of empty gravel beds and bewildered lost locals. Wellington, by comparison, still sits hopefully waiting that the Big One won't happen, but that if it does, we've taken some steps towards some parts of it possibly not falling down completely, even if the Insurance companies refuse to believe that.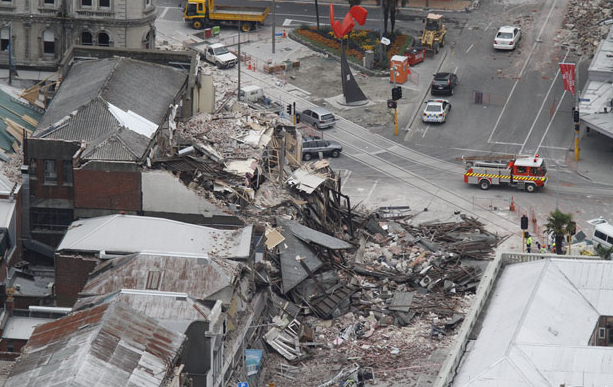 Auckland events like widening footpaths, sharing space and pedestrianising narrow lanes have largely failed here, with Lower Cuba Street being an abortion, Bond Street looking tired and incomplete, and Opera House Lane looking largely unchanged apart from the loss of a roof. At last we have finished off the Waterfront – mostly looking good with the exception of a pink picket fence or two – and just one more contentious building site to go.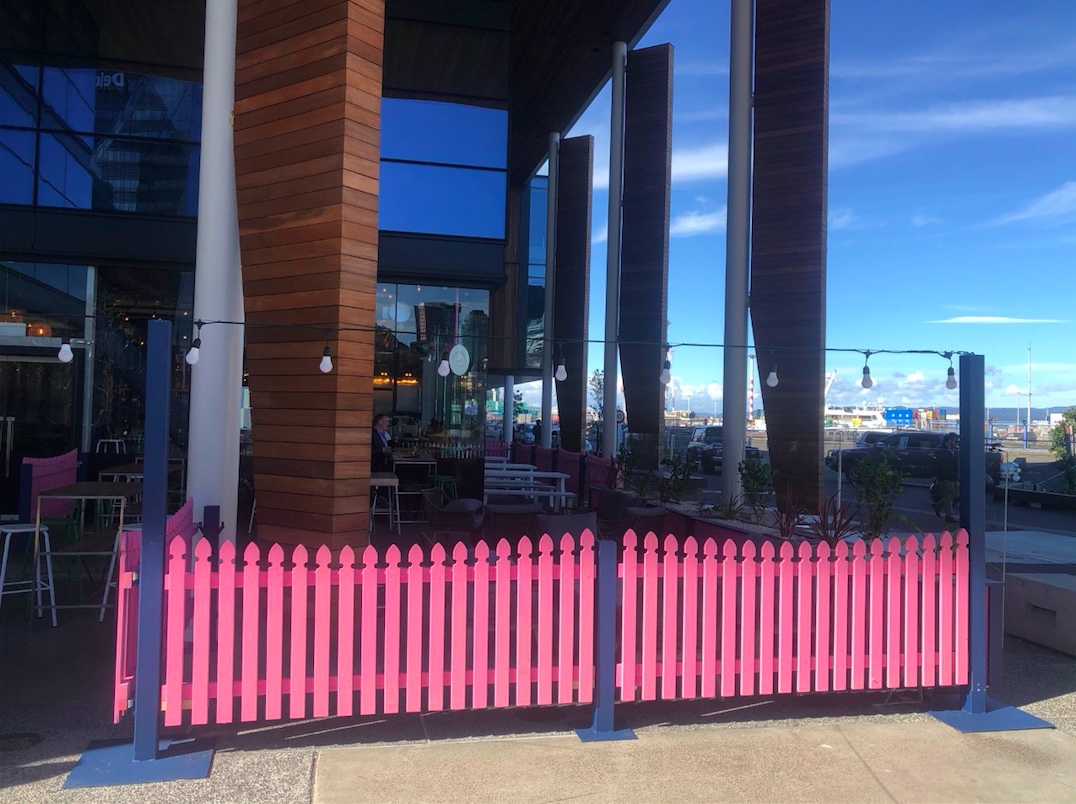 We've had just a couple of good news events: the brilliant new XXCQ building which will still be standing after the Big One, and a proposed new (similar-ish) building for the Shell station, which will make up for the relative botch-up of the new PWC building (all that money spent – and for what? its a distracted melange). But other new buildings – hell, are there any? What have we been doing this decade? Just strengthening? A shelter that doesn't do what the name says? From now on – it's time to rebuild anew!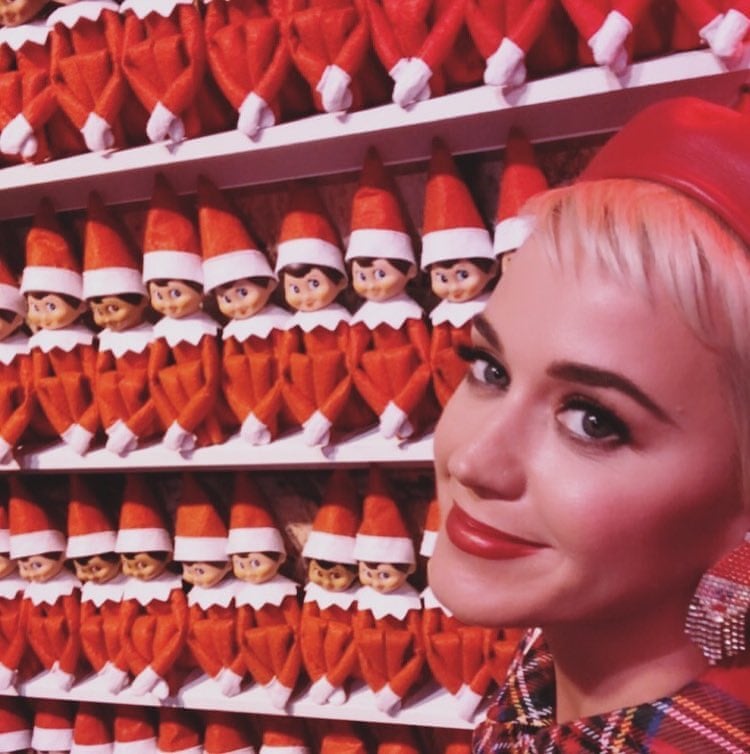 This blog
And lastly – this blog. Started by Philip and Maximus in 2008, it has now gone for a dozen years, with the last several years by Leviathan. We've collectively written 920 posts, been read by an unknown number of people but averaging thousands of viewings per month, resisted hundreds of thousands of spam, been commented on by a steady group of a couple of dozen of followers – thanks Starkive, 60mPa, greenwelly, deepred, Alan, Mason, Rondo, m-d, and many many more, the Eye of the Fish is still going – much to the originator's surprise I suspect.