It's Christmas time – it must be mid-summer as the pohutukawa are flowering, the storms are raging, and the norwester winds are blowing a (severe) gale. We need some good news and some bright and happy images of a successful architectural outcome. So, as a Christmas Special, here's some pics of a partially finished Erskine development down in Island Bay.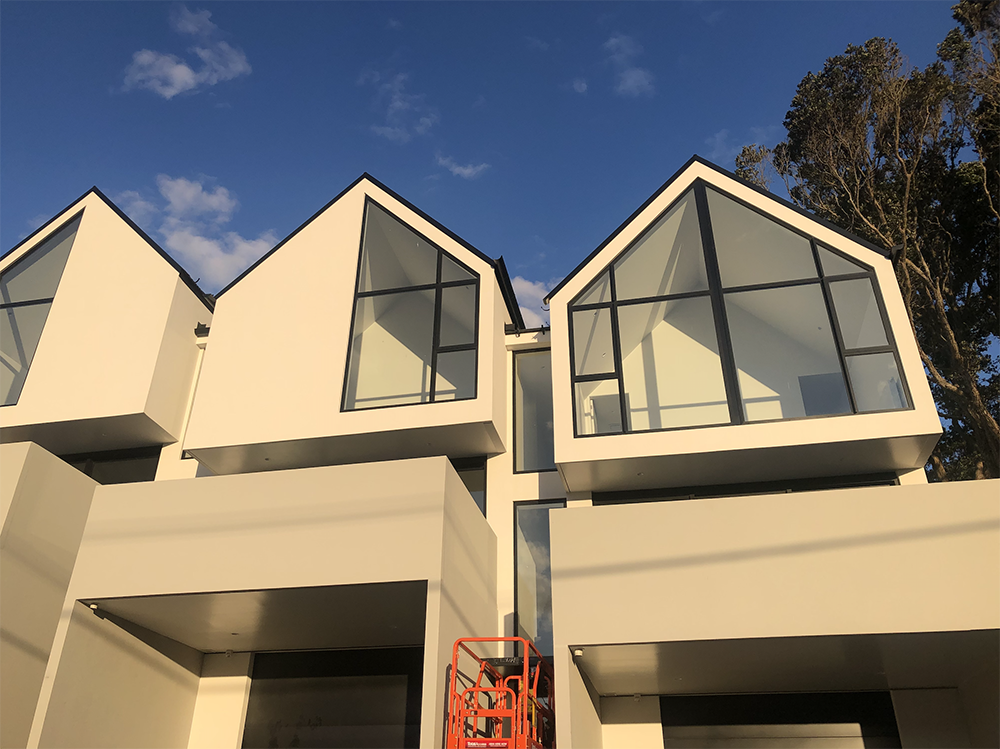 Although the initial pictures we saw had horizontal boxes rather than these gable-ended turrets, certainly the current phase nearing completion is very pointy. Pointy seems important with Erskine, having itself been a gothic pointy, evocatively scary as background for the Frighteners, and being a Catholic school for young Girls, I'm pretty sure some genuine scary Gothic frightening things have gone on down there. So: pointy is appropriate.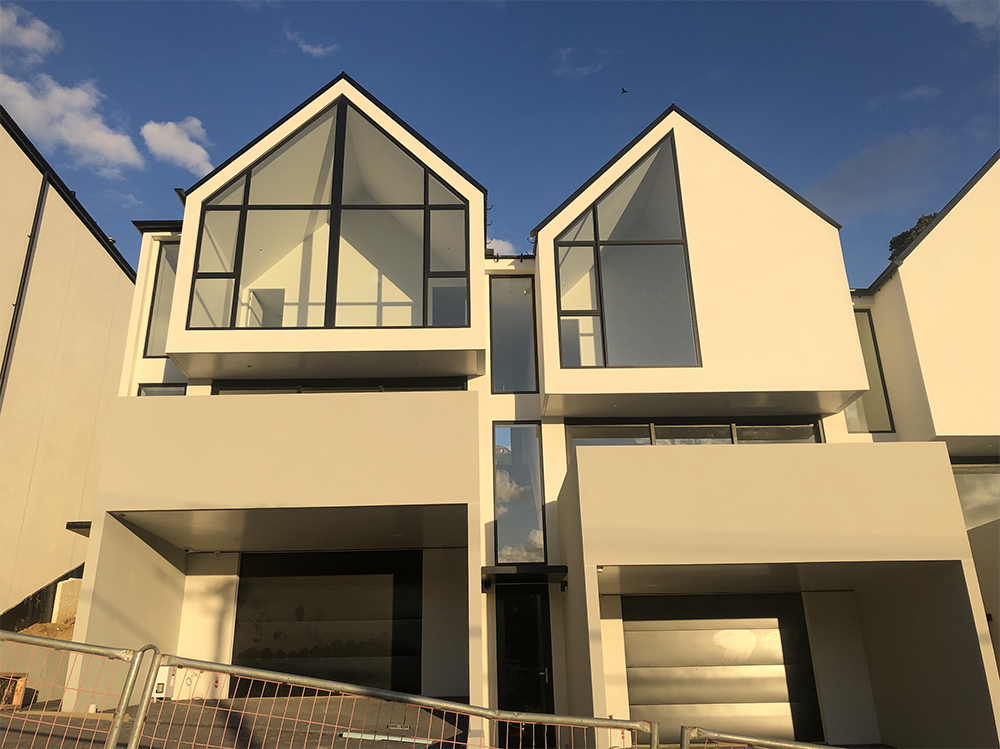 It's definitely not open to the public yet, although stage one looks so almost complete, so I had to peer through the trees.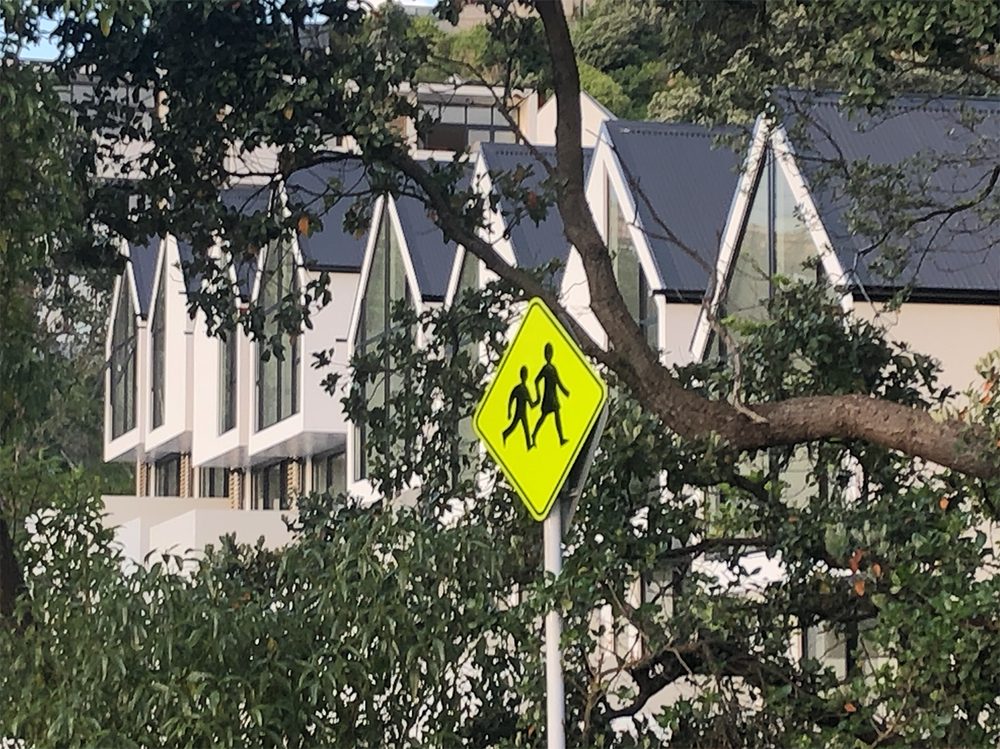 Designed by LAB from Christchurch (no, I'm not sure either why Cassells did not get a Wellington practice to design it), they've done a good job so far – it looks crisp, varied, exciting.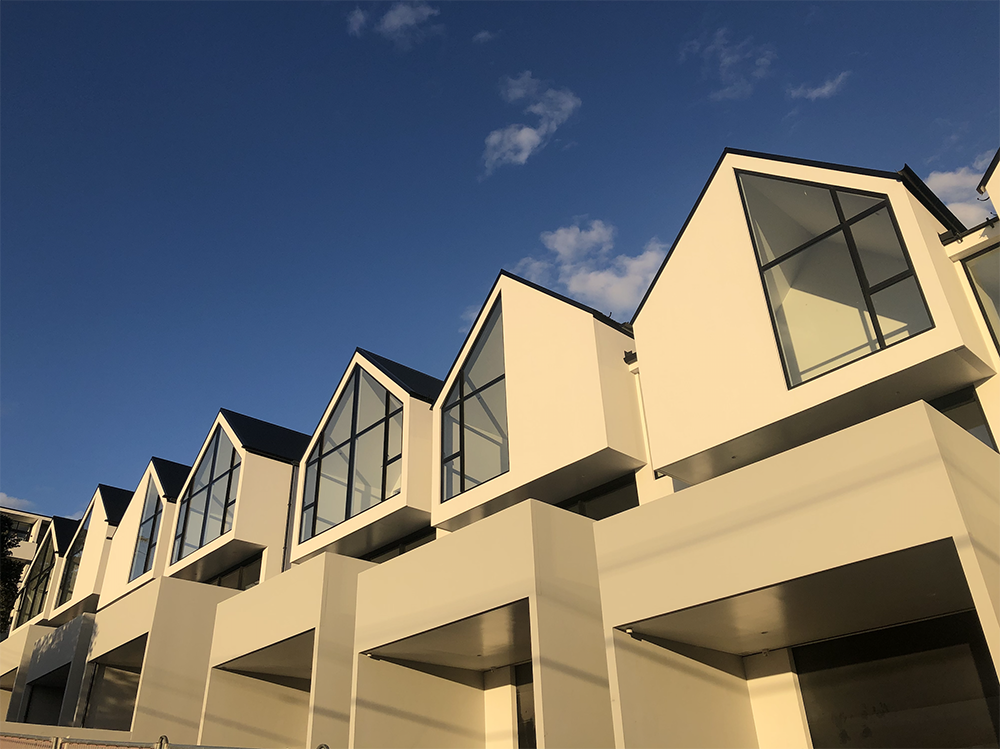 I'm intrigued by the timber that has been used on the south wall of these units – looking suspiciously perfect. They either have the best timber supplier in the history of the world, or it is something else. Is it painted plaster with stripes? Or a plastic-timber composite? And what are those twin pipe-holes doing exiting the building? Why didn't I pay more attention at the time?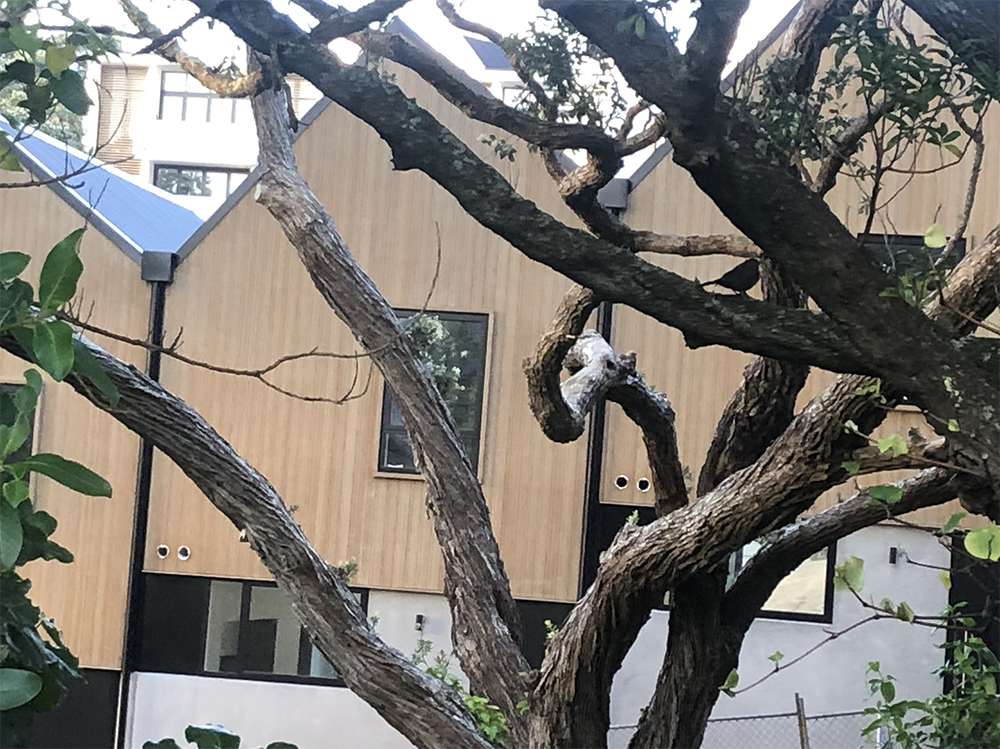 The piece d' resistance of course will be the last remaining remnant of the original Erskine: the magnificent Erskine Chapel. Kept in perfect order for years, and then partially destroyed by vandals, it is now under scaffolding and presumably extensive strengthening is underway.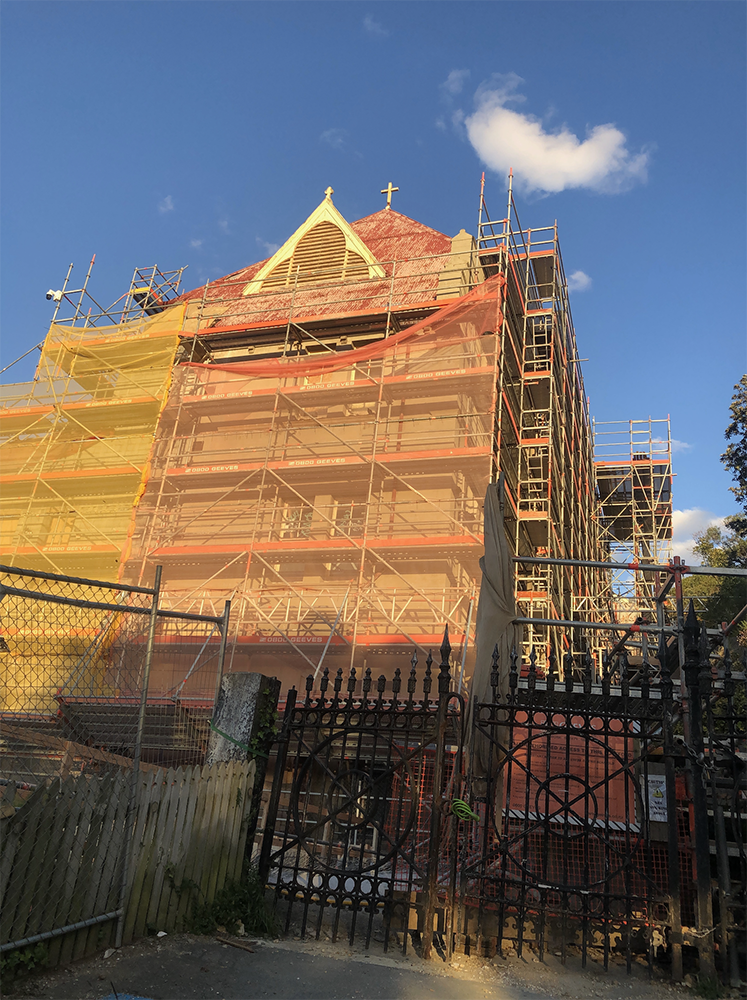 Stage Two housing is only just getting underway, with giant precast concrete inter-tenancy walls standing proud on site and an enticing vision of a road that curves gently up the road. Roll on 2020 !!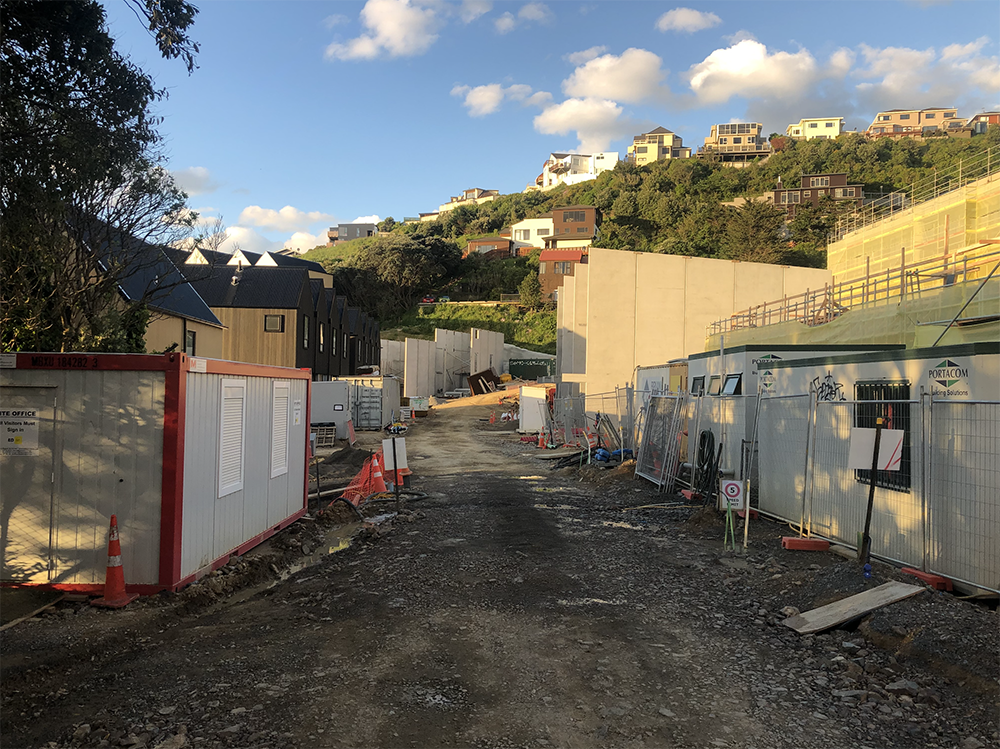 blah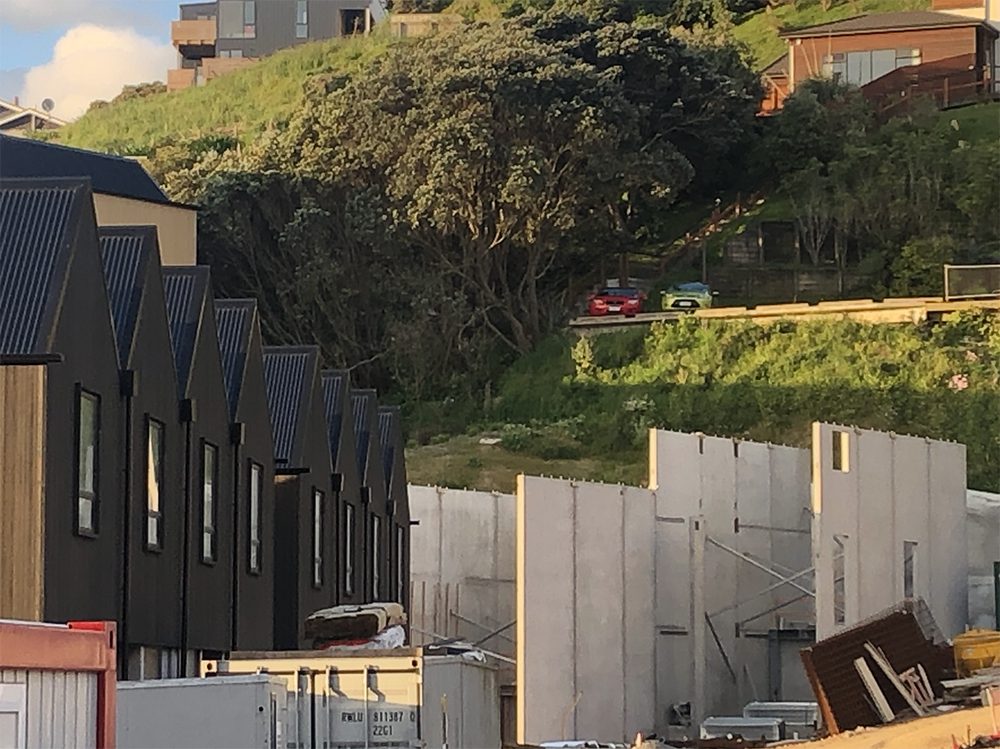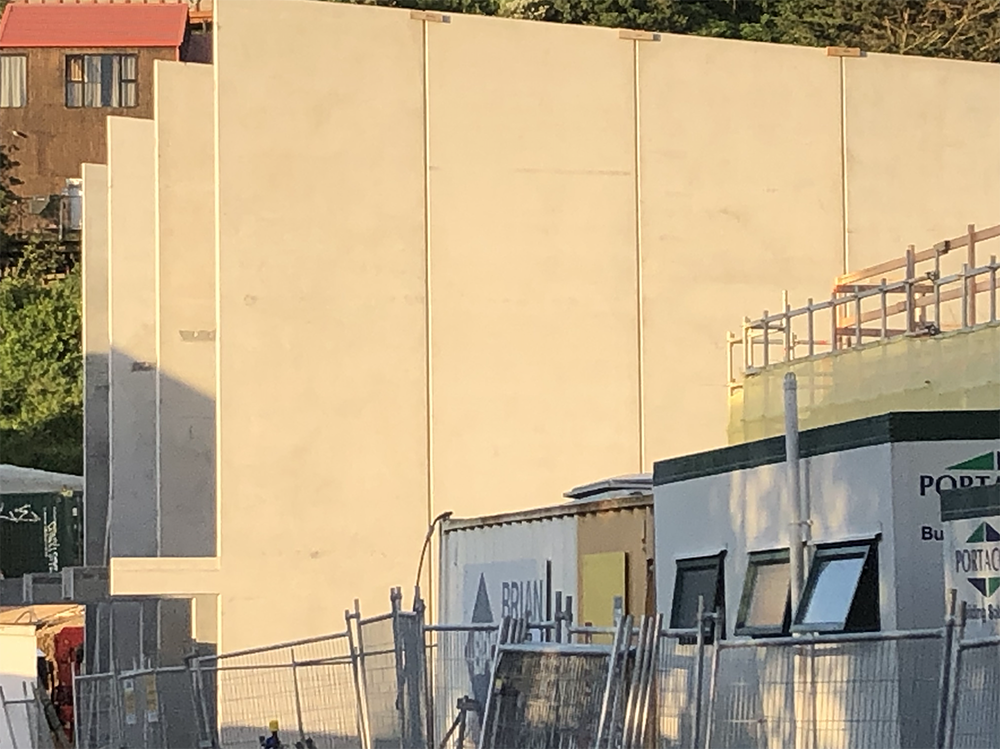 So – that's it for the year – its been a long and exhausting one for me, once again I'm not 100% sure that I can (or should) keep this going, but its time for me to have a break over Christmas, so: have a great holiday everyone. I'm off to the beach, to wait for good weather!