Waking at 2.27am this morning, as we all were, for a moment I thought that my lover was gently rocking me to wake up. Then I remember that we broke up years ago and I've been single ever since. Who else was in the bed with me then? Why, it was my old friend Mother Earth, tugging at the heart strings with an earthquake revival a mere 10 years since she devastated Canterbury. This time she struck at an area off the coast of the East Cape – almost precisely on the edge of nowhere. After the 30 seconds of plate-rattling had finished in Wellington, I farted loudly, rolled over, and went back to sleep.
Interestingly, my English cousins were all over it, getting their feed off the Guardian in their post-prandial afternoon lockdown, and informing me when I woke up that now a Tsunami might be heading my way, wiping out my friends and relations on the East Coast. There has not really been a tsunami of course, although some nervous Napierites drove up to the top of the Hill in the middle of the night, and probably stayed there all day.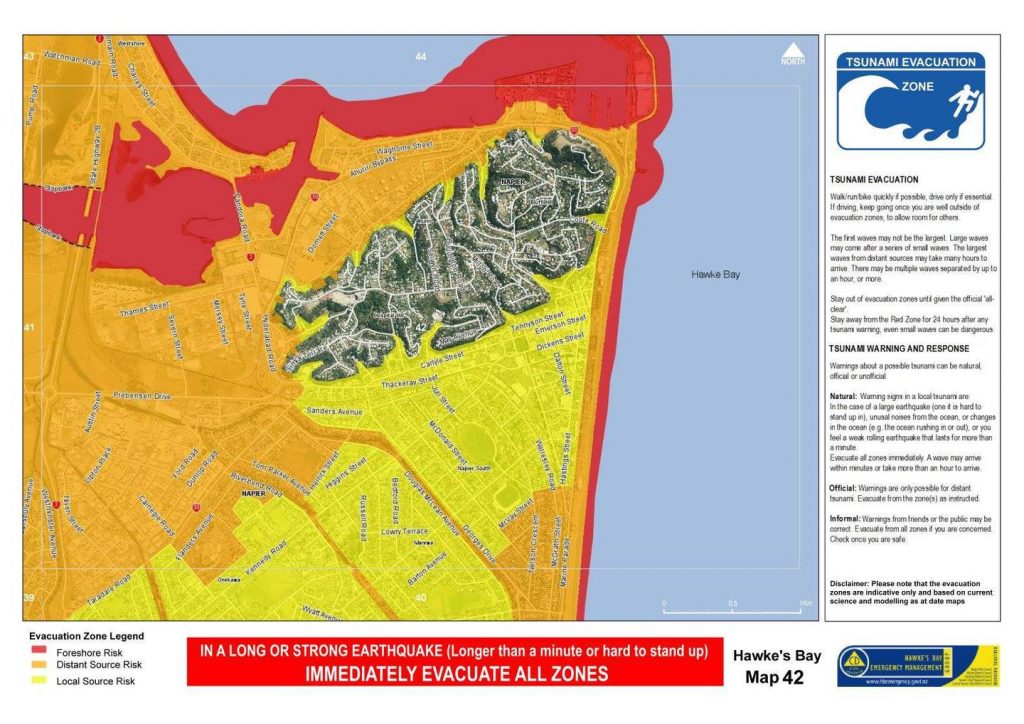 But it did get me thinking: what if a big one did hit Wellington, and the ground got tsunamied and turned all liquefactiony ? I wondered to myself: what would happen to the flat parts of the city where we famously Live, Work and Play. Those of you on the hills surrounding Whanganui a Tara will be safe from Tsunami of course – but apparently your houses will slide down the collapsing hillsides and burst into flames as the gas network disintegrates. Yes, I get in a grumpy mood when woken in the middle of the night. So I had a look at the official District Plan set and had an even closer look at the delicate hatched line indicating "Hazard (Ground Shaking) Area".
I realised to my amazement that this was not just a collection of lines scribbled at random, but instead they draw for us a map of pre-European landscape that still exists in the form of squishy ground beneath our feet. While I know that this hazardous ground does not mean "land that will fail in a tsunami" (that label rightly belongs to Rongotai and Kilbirnie) it is interesting nonetheless to see what the landform is telling us. Maximus explored the rising sea levels many years ago, like in this post here. So what new things could I add to that pre-existing knowledge?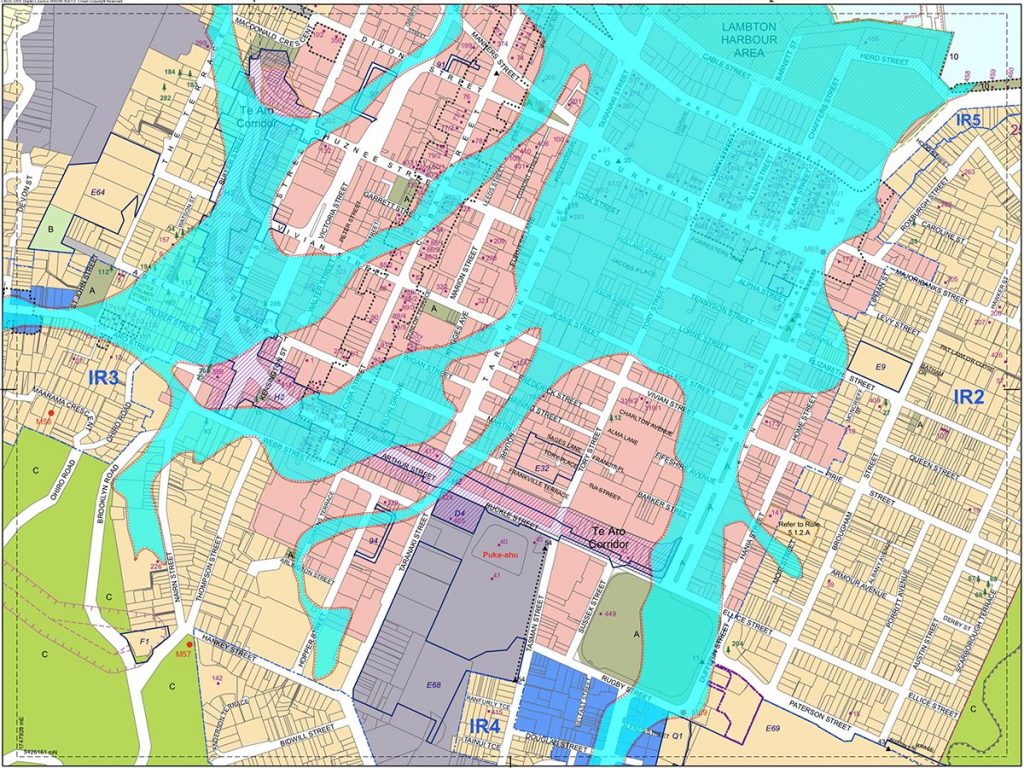 Taking Map 16 as an example, I find to my amazement that there is quite clearly a stream (or former stream bed) descending along beneath my abode – so too, I imagine, will a number of others. Starkive – I've not done this exercise for Wanganui – but I presume that you know you're doomed, right? The entire Wanganui River basin will just turn to mud (again) and wash out to sea…
But we can clearly see the former streams (in some cases still existing, albeit underground): the Waimapihi Stream. You can read more about this in posts from Stephen Gibbs back in 2016. Broadly speaking it flows down Aro Valley, diagonally down across Taranaki St (one good reason why NZTA never wanted to dig underground at Taranaki St, and then out to join the harbour – broadly speaking where Courtenay Place is now. Seeing how all the little fish spawn there every Friday and Saturday night, perhaps we should rechristen it Courtenay Plaice. Cambridge and Kent connect, as we all know, right to the Basin Reserve, where we luckily never tried to build a harbour (can you imagine them trying to sail up the stream – or back down in a northerly?).
What about north of Te Aro? The area we so lovingly refer to as CBD, or "the High City", or sometimes, in Council literature, as Lambton. Here it is less streams in culverts (although we know they must be there somewhere) and more broadly: soggy reclaimed land, well overdue for liquefaction one day. A cheery thought. Sorry.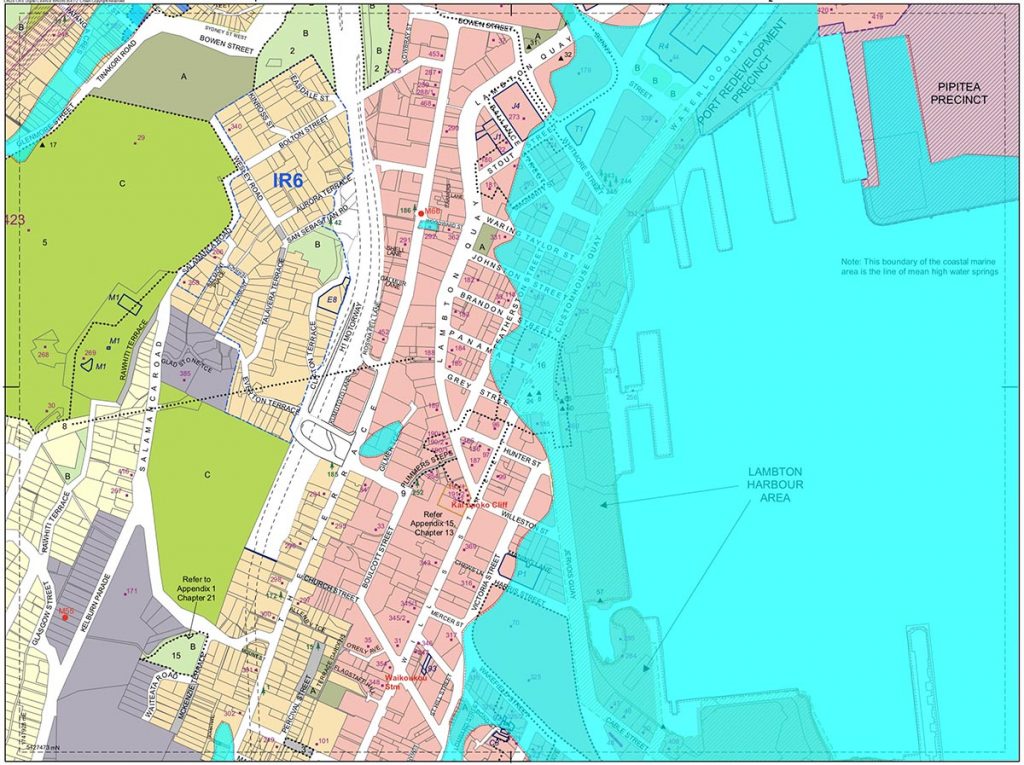 The Kumutoto Stream is in there somewhere too, although not listed as a Ground Shaking Area – not sure why. It is entombed in a big concrete culvert as it passes under the city, and flows out into the harbour, so full of rich nutrients that it ends up growing massive Kina on the foreshore. The wonders of nature.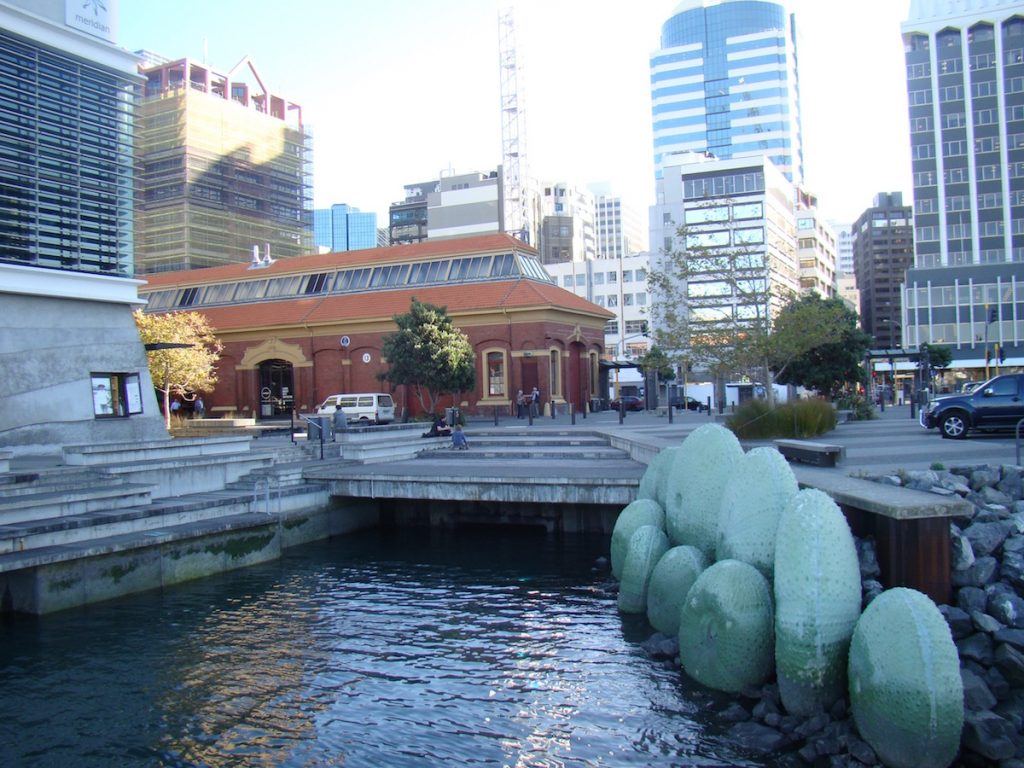 Skipping lightly over Rongotai (as you do – not wanting to get stuck there in traffic on a hot Friday night) – I ended up next in Mapuia. Again, this is not scientific, but it is noted on WCC maps as Ground-shaking, so this news should not come as all that earth-shattering to the residents: but you're all a bit screwed. But you already knew that, right? All those soggy flat lands right up to Weta Workshop – all turned to mush. The airport along sits high and dry, for some of it anyway, seeing as much of it was built upon a former mini mountain at Rogotai, eaten away to provide the reclaimed land for the World Fair held in Rongotai way back when. OK – not the World Fair, but something grand and white and made of plaster and hopes and dreams. Hmmm. Let's head back to the City.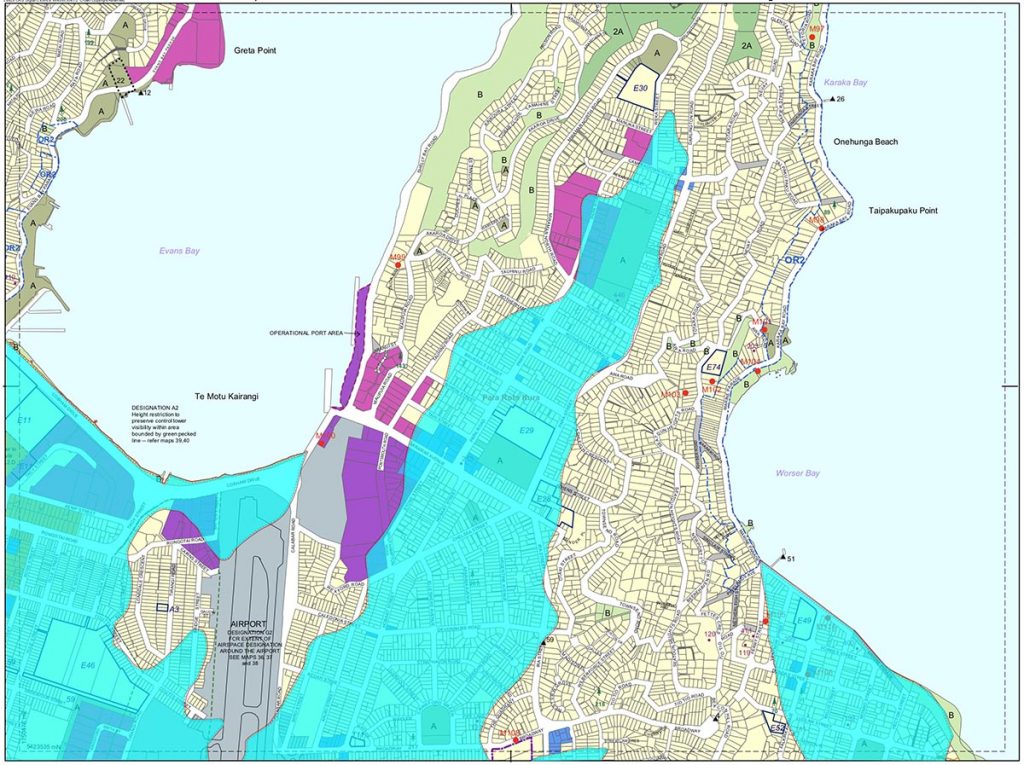 I thought that I might finish off with a flourish – not just the ground shaking watery doom, but also the actual fault line itself, just to remind ourselves where it drives through the landscape, underlining our very existence on this city. Enjoy it Thorndon! Have a good weekend all!