What? The Wellington Branch of NZIA is to stage a public meeting on the fate of Wellington Central Library, the Ian Athfield-designed building that has been closed for seismic reasons by Wellington City Council.
Why? There has been speculation in the media that the Council may be leaning towards the demolition of the building, although no decision has been announced. At the meeting, perspectives on the building's context, condition, design merit and options for its future will be covered in presentations by:
Who? Architects Gordon Moller and Ken Davis, structural engineer Adam Thornton, and City Councillor Iona Pannett (Portfolio Lead, Infrastructure and Sustainability). The meeting will be MC'd by Judi Keith-Brown, President-Elect of the NZIA.
Where? National Library Auditorium 70 Molesworth Street
When? Monday 15 July, 6 – 7.30pm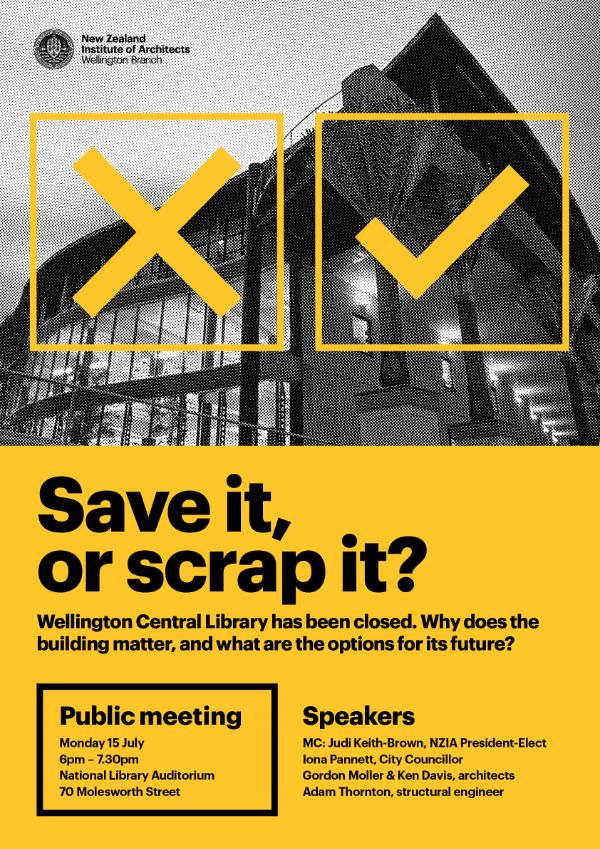 Post-script: This is the final part of the letter to Kevin Lavery, leaving him no option but to agree to its closure: