At long last – a bit of good news around a project that is not just about a strengthening of an existing building, but instead is actually a whole new building. It is early days yet, but it looks as though the dark cloud that destroyed the Defence Force HQ in Thorndon is finally lifting – instead of the old soldiers returning to a new building on their site, it is the long-neglected National Archive who are gaining the site and erecting a new building. Hooray, and about bloody time too.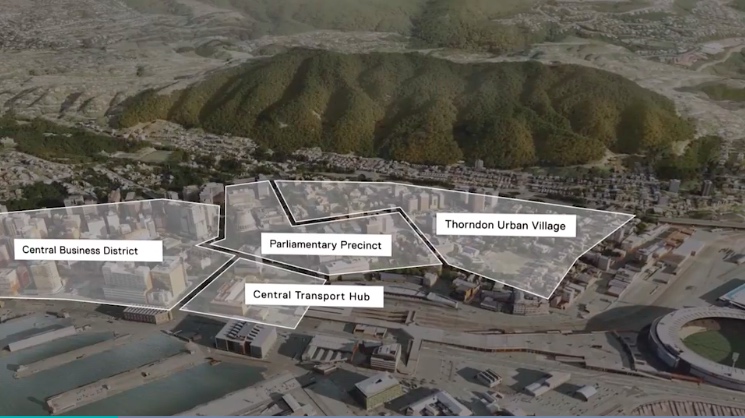 In all honesty, it is a site that is perfect for Archives, as it sits directly between the current Archives building and the current National Library. Both of these departments are under the control of Internal Affairs and they have long squabbled and bitched at who should be top dog – with the Nat Lib team winning every time. De facto Government Architects Warren and Mahoney have scored this project on top of their previous win with the refurb of the Nat Library building and more recently the Nat Lib Auditorium within. No sign, of course, of the previous architects on the Defence Force site, CCM, whose building has now vanished without trace. Presumably we still have a Defence Force somewhere in the country.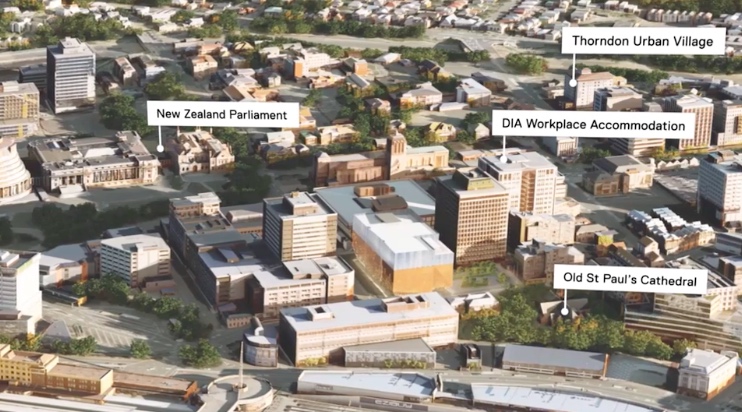 This story was on the Stuff website yesterday but I'm not sure if it has actually hit the papers yet – Stuff itself has one of the worst archive systems in the world, with everything not so much hit and miss, more just miss all the time, but I have managed to find an online link here. Of course their article does not mention who the architects or engineers are, but one thing is for certain on this site: despite the ground conditions here necessitating the destruction of the former Defence building, the new engineers obviously trust it enough to build on again with a treasure chest for our most treasured Taonga. My guess would be, of course, a minimum of full base isolation for this building on this site. There was some controversy over the last building, with some people insisting that it too had been base-isolated, and others denying that it had been: regardless, it had not, but this next one definitely will be.
So what do we actually think of the architecture being produced by WAM? Well, it's pretty damn hard to tell. It is early days yet, with apparently the building still in concept design "which is getting $25.48m just to get through the design phase" although someone has managed to squeeze a nice render out of that tiny budget. It looks like about a 6 storey building, clad in copper cladding over glass behind – WaM are getting keen on their return to basic materials. The Supreme Court building was clad in bronze, the Nat Lib Auditorium was lined in native timber, their materials are from a palette of raw and naturally beautiful. The form is a little reminiscent of the white stone ramparts of the Nat Library along the road, and a pattern on the outside could be a digital depiction of DNA or old computer cards, or something similar from the archives.

Most excitingly, for one of our readers at least, will be that it could also be a new home for Nga Taonga Sound and Vision – what used to be the Film Archive before Frank Stark left and it all went to pot. Perhaps Starkive would like to comment?
Post-script: Some more pictures added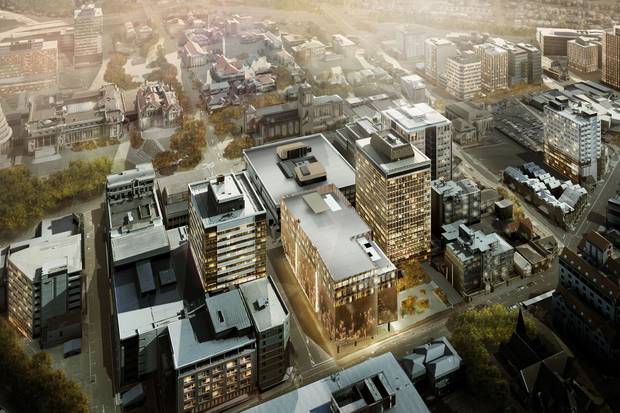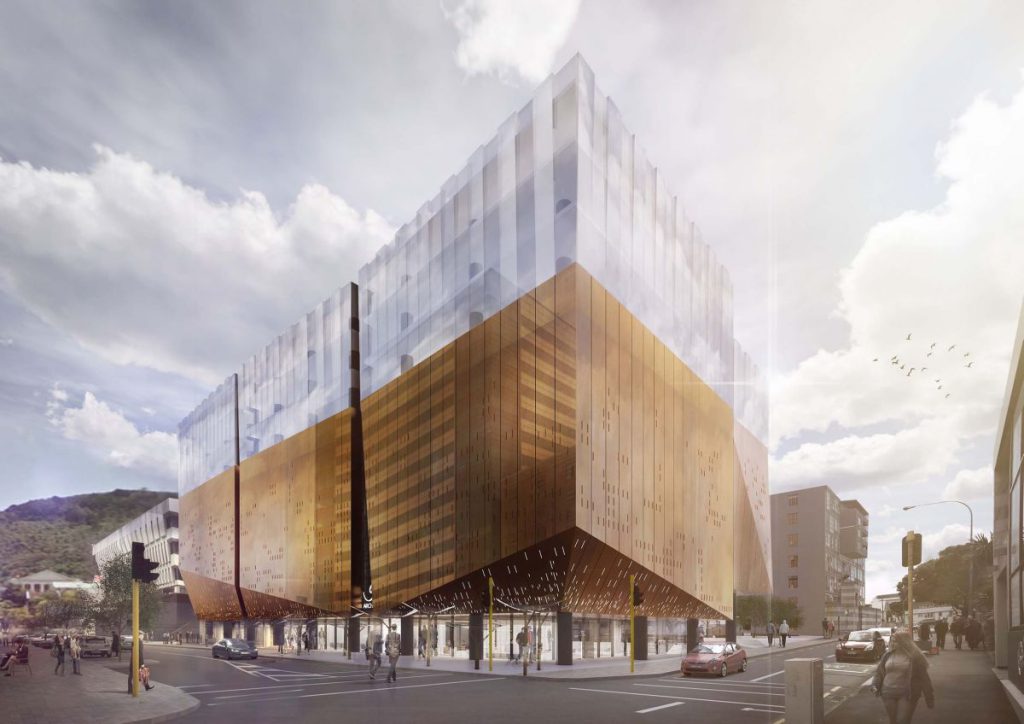 And yes, that view does have an uncomfortable similarity to that bog-ugly Korean car-carrier referred to in the comments below…