I've been a bit quiet lately but this is something that we have all been waiting for. Yes, it is the start of the election bribe season, or perhaps it is truly the best time in the world financial cycle to borrow money, but regardless, today Grant Robertson has announced a series of big infrastructure spending. Most of these announcements are to do with roading projects up in Auckland, but we are only interested in what is happening down here in the Head of the Fish. Here are the juicy eyeballs of the Fish:
Melling Interchange
Much needed and much overdue, the Melling Interchange is being justified, justifiably, as to do with safety first.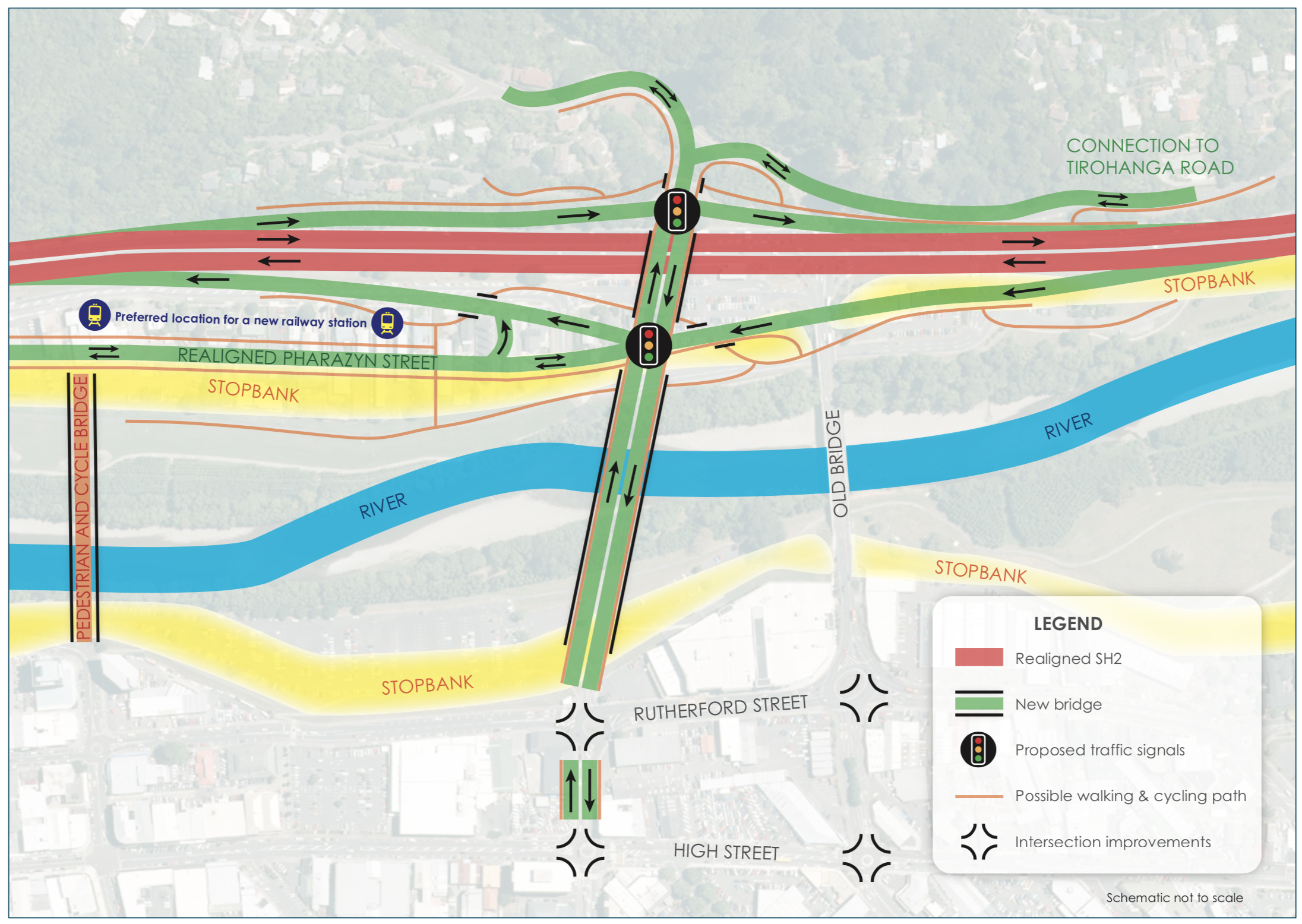 I've long found it baffling that our capital city has a series of traffic lights along the Hutt motorway: the most shockingly dangerous place to put a series of stop signs. Yes, I know that technically it is not actually a motorway, but come on, you know that it really is. The cyclists risking their lives along here are madder than most, but at Melling, with its cute little station/coffee shop, where not only trains come to a stop but also all the cars: this is just madness. Hooray therefore that a new interchange is going to be installed at Melling – for safety reasons alone this is a good idea, but even better is that the pedestrians to the train station will also get a new, safer route too. No longer having to walk along the edge of the busy motorway over bridge, a new pedestrian bridge will connect to a new railway station. Not as good as what I had hoped for: that the train tracks itself would be routed over to the east bank of the Hutt River, so that the "Melling Line" could eventually be extended through the Hutt as a second train route to the second-largest part of Wellington's suburban satellite cities.
Hooray for Melling! All systems are GO!
Otaki to Levin
This one is a lot more controversial: purely a roading project, and a safety concern for sure, but still a worthy project nonetheless.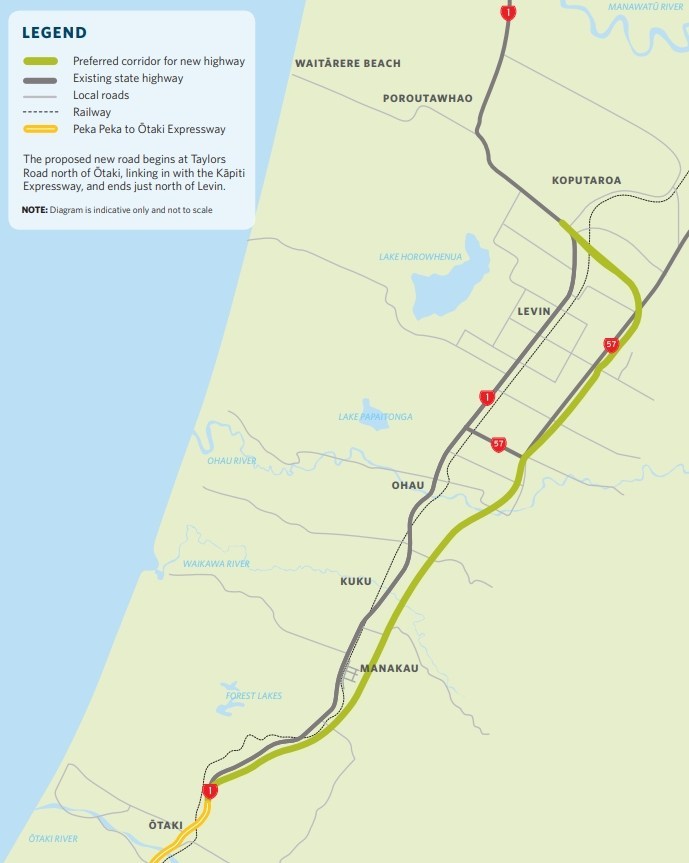 You might not have taken much notice of this part of the country – it's flat, its boring, its full of cars driving through small towns and tiny village communities that are annoyingly in the way: Manukau, Kuku, Ohau, and the biggest and most irritating of all, Levin. It also races along next to the railway, flipping from side to side over small and skinny very outdated bridges – this really is a safety concern. Indeed, just before Christmas, a truck crashed off the road, jackknifed across the road, with the truck unit itself landed in a small family cemetery, in the process blocking off the entire SH1 for about 5 hours. The truck had the misfortune to have crashed in one of the most vulnerable parts of our entire NZ roading network: just past a rail bridge and just next to a bridge of the river. Amazingly, it seems that there is not a single alternative route this side of the Tararua range: not a single additional road nor a second bridge, and so the entire country ground to a halt.
Putting a new route through here: clear of the railway, over new river bridges, away from the small villages of Ohau, Manukau and of course, away from the bustling metropolis of Levin. This project makes sense.
Wellington
Here we get to the bit that concerns us most: at last, some movement at the Basin and the first steps to really Get Wellington Moving. Ummmmmmmm….. I am still waiting on that. Grant? Have you forsaken us in our hour of need?