Sad news today – Megan Wraight has died. She had been fighting cancer for some time. Megan, a tough Aussie Kiwi battler and Wellington's best Landscape designer – heck, I'm going to say New Zealand's best, even Australasia's best – she gave the dreaded big C a hard fight, just as she gave everything a hard fight along the way. She's going to be hugely missed.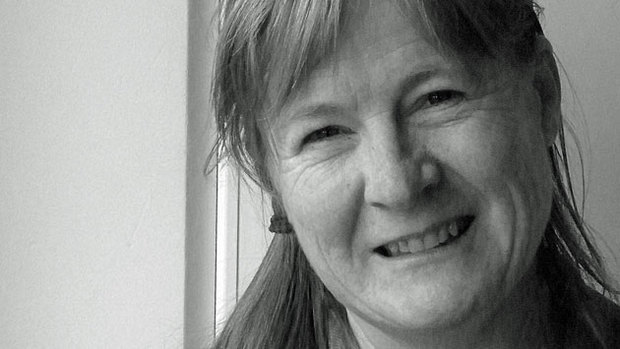 Megan and her practice Wraight Associates have transformed large chunks of New Zealand over the years. While I think of her as a Wellington Landscape Architect, Wraight's have tackled projects in Auckland, Manukau, Christchurch, Rotorua, Singapore, Oz, and many more: mostly though, she is known (by me anyway) for her great work in Wellington. She's the brains behind Waitangi Park, Pukeahu Park, Cobblestone Park, parts of the Wellington Waterfront Walk (in conjunction with Aths), like the Jumping Platform and the Taranaki Wharf works. Unlike some Landscape Architects she was not one for soft, gentle curves – she liked a bloody big chamfered angle in raw concrete, and her characteristic slash and slice have made her legacy clear. Her work is Bold. She does concrete with Verve and Power. Her attention to detail is intense.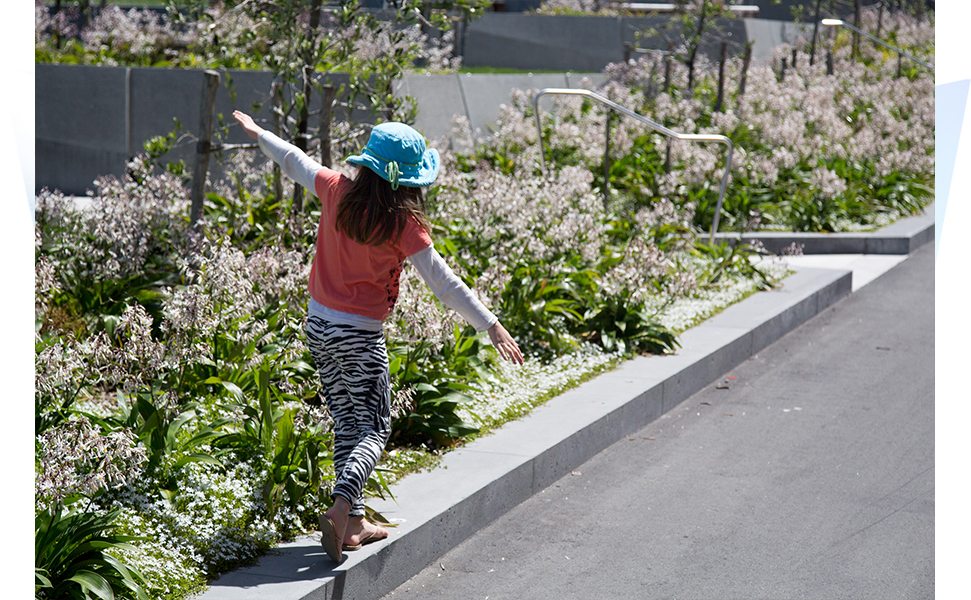 Megan's work with concrete, trees, gravel and grass has, to a certain extent, come to characterise Wellington itself. We're not a wussy little city – she was not a wussy designer. Big and bold like the platforms of Pukeahu Park, stepping down off from the marching parade ground outside the War Memorial. The bold curve of Waitangi Park, with a curving stream of water and the diagonal slice of the Graving Dock, now recast as a reed-filled duck sanctuary, with abstracted lumps and chunks that children loved to jump across from. I remember when the reeds were carefully planted into the Graving Dock when Waitangi Park was established, and some boring old fart wrote complaining to the newspaper that the reeds would soon go rotten and it would stink and fill up with rubbish: the reed beds have been a huge success and are an integral part of what makes Waitangi Park great.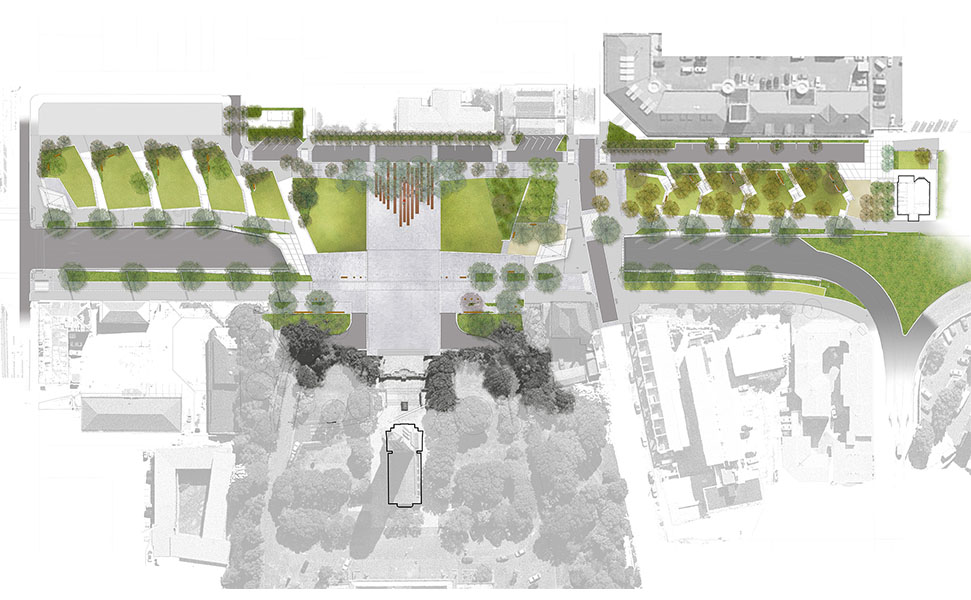 Possibly her one mistake was to try and champion the dreaded Basin Bridge – trying to make a silk purse out of a sow's ear in my humble opinion. You win some and you lose some – I'm sure there are many more schemes that did not make it, but that would have been the more high profile scheme. I think she knew she was onto a losing wicket when the official response to the Bridge was to try and disguise it with a 10m high vine planted on the side of a building – never a good look. I'm hoping instead that Megan and the great team at Wraights have managed to design a better solution that is sitting in a drawer at the office, ready to be rolled out when LGWM finally pull their finger out and decide to resolve the Basin without the Bridge.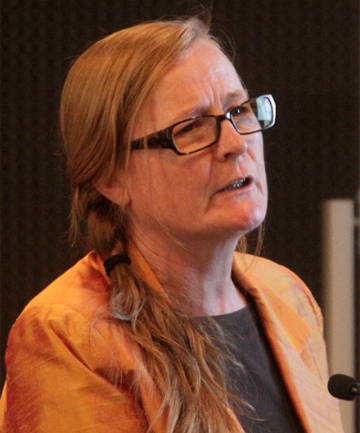 But enough of that – I want to celebrate her life and her achievements instead. Probably someone from Athfield's would be better placed to write this instead of me – not sure if they read the Fish, as they never comment here – but I really love her attention to detail. She not only mastered the big bold moves, but the small subtle ones as well: imprints in the concrete of leaves from nearby trees, that have left their mark in the concrete as a delicate tracery of leaf veins, almost too subtle to see – you'll know what I mean if you have seen then.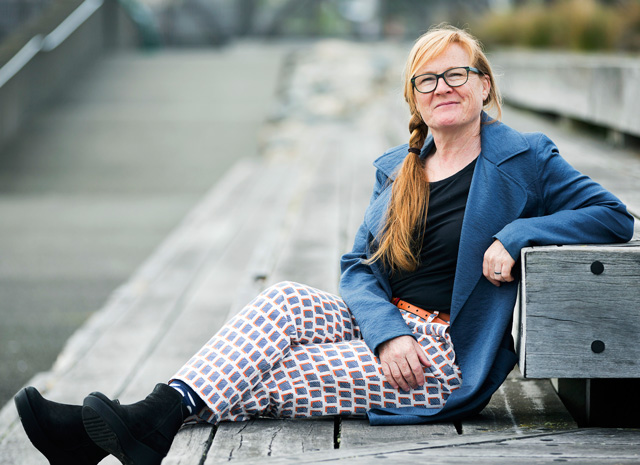 Raw juxtaposition of materials – big brassy bolts and chunky logs of timber, carefully honed and crafted into well-behaved seating and changes in levels. Loved your work Megan. RIP.