While the news of the hour is that architect Chris Moller has left Grand Designs NZ (oh no!), and that they have not got a replacement yet (actually, they do, but I'm not going to tell you who), the REAL big issue – the news of the next decade or two or three or five – is that NZ is going to start to get serious about our commitment to the Climate Accord in Paris, and actually make some steps to do what we always said we would do. Its not within the capacity of the Fish to look at all the aspects – but there are some obvious targets that we can discuss. From the Stuff report of what Ardern said:
Housing
New homes one-third more energy efficient by 2035
No new natural gas connections to the network or bottled LPG connections after 2025
Ageing gas heating and hot water systems switch to electric or biomass when they're replaced
By 2050, existing natural gas in buildings will be phased out
Plan our cities denser
Heat pumps are already cheaper for heating homes than natural gas, and electric hot water is comparable, the commission said. Commercial buildings and houses need to up their insulation and get more energy-efficient – leaving more clean energy for transport and energy. Housing needs to get denser on transport routes to give people better access to trains, buses and cycling.
Transport
Lower bus, train and ferry fares for under-25s and other groups
No new or imported petrol and diesel vehicles, as early as 2030
Feebate or subsidy for electric cars, which could be bought in bulk to boost supply
More car-sharing and rental schemes for EVs
More EV charging stations
Electrify major railway lines
More working-from-home
By 2027, half of all new cars and motorbikes will need to be electric, and we'll need to cut off petrol and diesel imports shortly after that, the commission said. Petrol, diesel and aviation fuel will need to contain an increasing proportion of biofuel. We'll need to walk, cycle and hop on public transport far more often, and drive less – and the Government should divvy up its transport spending accordingly, it said.
Manufacturing
No new coal boilers, as soon as possible
Phasing out existing coal use
More biomass, such as wood, and (potentially) hydrogen to replace fossil fuels
For manufacturing processes needing temperatures under 300C, it's relatively affordable to switch to electrical or wood-fired boilers, the commission said. Wood waste from a growing number of tree plantations could be put to use. Coal boilers need to be the first priority – the commission wants to save 1.4 million tonnes of emissions each year by 2028. It proposes the Government give businesses cash to make the switch. For higher-temperature processes, such as concrete and steel, we'll need to decide whether to wait for low-emissions tech to be invented, try to find low-carbon solutions in New Zealand, or switch to lower-carbon overseas imports. The commission sees no future for aluminium in Southland or methanol in Taranaki. However, production for all other goods can continue at current levels, the commission said.
Electricity
No more coal-fired generation at Huntly, by the end of the decade
More large-scale wind and solar built in the early 2020s, then a pause after Tiwai closes
More household and community power generation
Geothermal power stations releasing high levels of greenhouse gas close before 2030
The drawn-out exit of our largest power consumer, the Tiwai aluminium smelter, is causing uncertainty for rapid solar and wind expansion, it said. The sooner there's an exit date, the better for planning a low-carbon future, suggested the commission. Even as demand grows, the grid will get greener: up to 95 per cent of electricity will be renewable in the 2030s. By 2035, we'll need 20 per cent more electricity than we did in 2018, to power cars and factories. Since electricity is just one form of energy, the commission recommends thinking of it together with energy used in manufacturing, and aiming to green the overall mix.
Trees
12,000 hectares of new native forest from 2021, rising to 16,000 hectares annually by 2025 and 25,000 a year by 2030
Native planting would stay high until 2050
Pine trees would continue to grow until 2030 but then taper off
We'd need to stop cutting down existing native forests from 2025
More timber for construction, to replace steel and concrete
Despite all the talk of planting, people felling native forest is still a sizable piece of New Zealand's emissions. As well as stopping the chop, the draft advice tells the Government to create incentives to create new, permanent native forests, by 31 December 2022. It could be a One Billion Trees-style grant scheme, only focussed purely on indigenous trees, not pine and indgenous, as the current scheme is.  The commission also proposes giving incentives for pest control, to defend the carbon already stored in established forests from being ravaged by deer and goats. It acknowledged permanent native forestry creates fewer jobs than pine plantations, but said it could be done on steep or marginal land that was unsuitable for pine or farming and wasn't currently employing anyone.
Farming
Herds would shrink by 15 per cent, compared with 8 to 10 per cent without adopting the budgets
By 2030, a small shift to horticulture away from dairy farming
By 2035 milk solid production would increase slightly, and meat production would fall slightly, compared with business-as-usual
NZ would start measuring and increasing carbon in soil, wetlands and small blocks of trees
Many farms would need to change their management style, using smaller herds, better breeding, precision fertiliser use and other tactics to keep milk and meat production the same while shrinking methane, the commission said. By doing that, farming could meet its 2030 methane target and the lower end of its 2050 target without hoped-for fixes such as a methane vaccine or low-methane cow breeding, the commission said. Low methane sheep breeding is available, and factored in. 
If new technology comes along, farmers could meet the high end of the 2050 methane target, or better. Under current Government policies, methane would reduce by only 12 per cent in 2050, well short of the Zero Carbon Act's 24 to 47 per cent range. Longer-term, things get tougher. While farming methane isn't required to get to zero, the commissions suggested by 2100 it may need to fall between 49 and 60 per cent (below 2017 levels), to help keep the world inside 1.5C heating. That would be tough without either cutting production, or technological breakthroughs. Nitrous oxide from animal urine and fertiliser is difficult to cut, it said, but we'll need to reduce it by at least 16 per cent by 2035.
Waste
Catch more of the methane released from landfills
More products to be recovered at the end of their lives by manufacturer-led schemes
Redesign products to be reusable and recyclable, to lower manufacturing emissions
Most of the greenhouse gas from our dumps is produced when organic material, such as food, paper, and garden waste decomposes and creates methane. We'll need to compost more of this and ensure the rest goes to landfills that capture and burn methane, the commission said.
Refrigerants
Import restrictions on products containing greenhouse gas refrigerants
Higher maintenance and disposal standards for refrigerants
Hydrofluorocarbons – found in fridges and air conditioners – replaced the ozone-destroying chlorofluorocarbons, but, unfortunately, they themselves are very powerful greenhouse gases. People are already phasing out bulk supplies of these gases, but the commission wants this extended to hydrofluorocarbons imported in finished products. It also wants better standards for businesses and technicians.
Emissions trading
Shrinking supply of units available for auction, to align with the commission's budgets
Higher price to emit carbon, costing between $30 and $70 per tonne with increases each year
Cash raised from selling units pays for carbon-cutting schemes
Phase out free units offered to exporters and big polluters – but with a possible review if there's evidence emissions are leaking to other countries
The Government already put a cap on the number of carbon credits available for countries to meet their obligations each year, and introduced auctioning. The commission wants to see more improvements.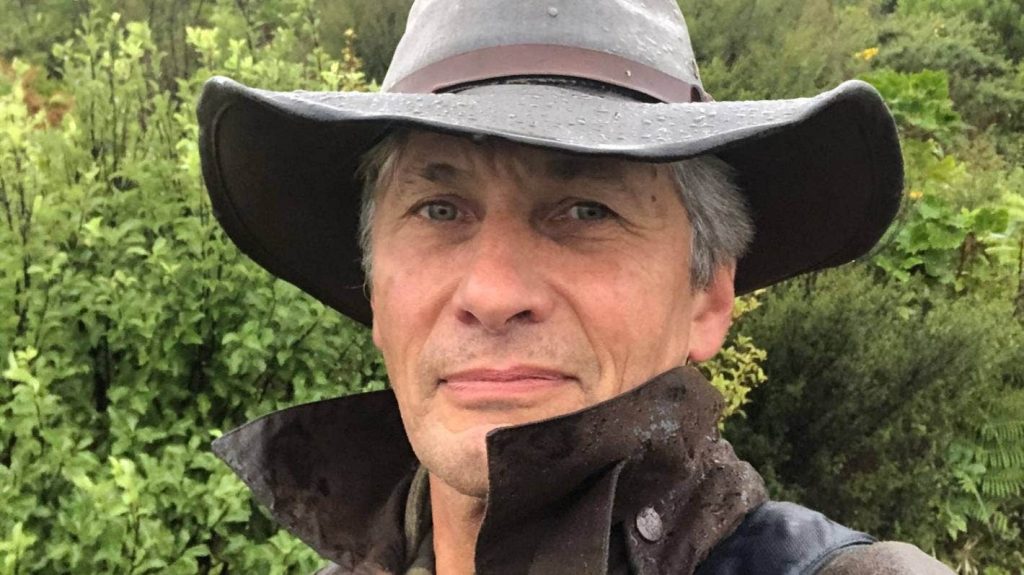 OK – so what is within OUR grasp? Obviously not Farming, Manufacturing, Emissions trading etc – we're focused on the Housing issue. Maybe the Transport sector too – and we can certainly do something about the Waste sector too. But probably the main takeaways from the list are a few small words that will have mighty big impacts to us: to our cities, to our readers, to our jobs:
• Plan our cities denser
• More working-from-home 
• No new or imported petrol and diesel vehicles, as early as 2030
• More timber for construction, to replace steel and concrete
• More household and community power generation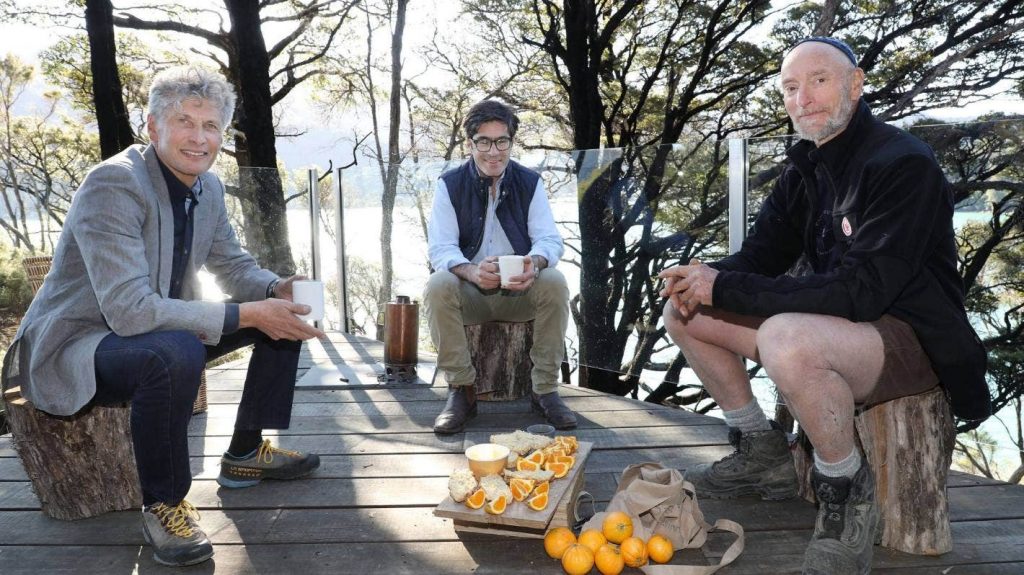 All those items are giant issues in themselves, that NZ has been skirting around the outside of for years now. Apart from the builder in the picture above (Dave Kepes, aka Mr Many Hats), NZ is not really tackling these issues head on in the slightest. I'm looking forward to the challenge!
(to be continued…)