Today, a guest post from Art Vandelay, with a potential solution for the route of a Light Rail system through Wellington.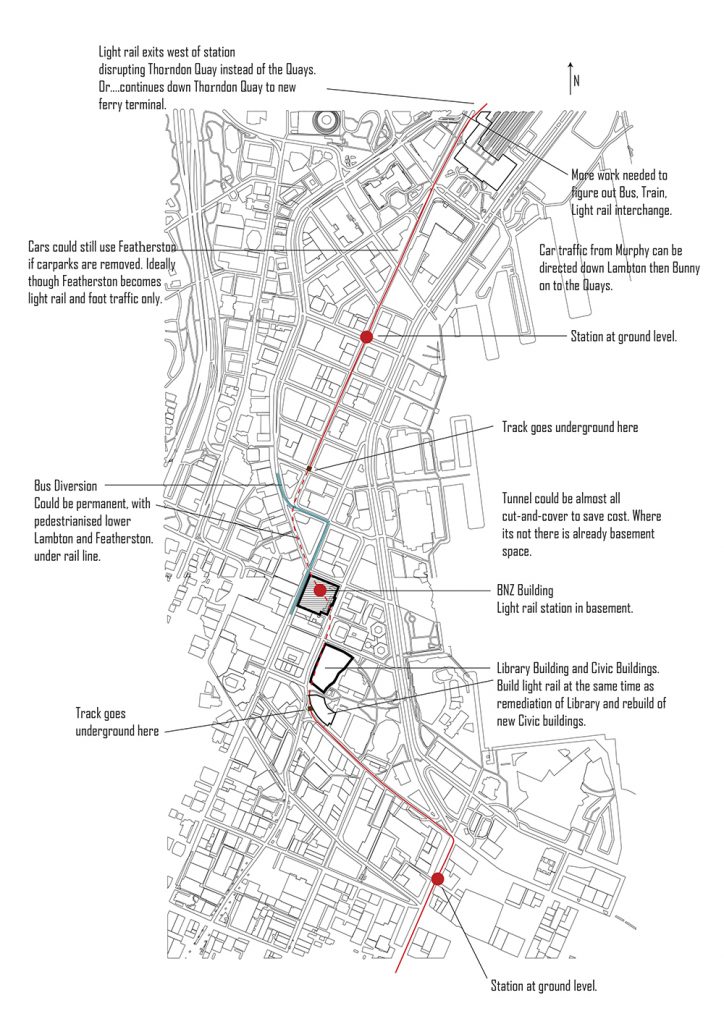 Art Vandelay states: "With regards to the columns and structure there seems to be decent spans and I'm sure some clever engineering could make it work. People will say it's too expensive but I think we have a bad habit in this country of doing things half-heartedly to save costs, then realise 40, 50, 60 years later that it wasn't up to scratch or it's no longer fit for purpose. Karo drive is a good example in my opinion (the bypass that doesn't bypass anything), and a more recent example is the Kapiti expressway (which barely lasted a year). We should be designing and planning for the next hundred years, not ten."
Nemo notes: Nice plan, thanks Art. Just to add to the proposal (hope you don't mind Art), here is your version with 2 added lines: the current / proposed Bus Priority route that LGWM have put forward (all buses in blue), and then an additional line in green showing what I can only presume is the LGWM route for what may one day be Light Rail. Exactly where it goes I'm not too sure, as LGWM have been largely unforthcoming, but I gather it is something like this. Clearly there will be some clash points wherever it goes. The key is, I guess, to try and minimise them. Of course, what this also really needs to show is route for bicycles, scooters, pedestrians, and of course, where all the cars go. Hmmm. Minimising the clash points is going to be tricky… which is probably one reason why Art suggests going underground at Windy Point…
Your comments and feedback, welcome below…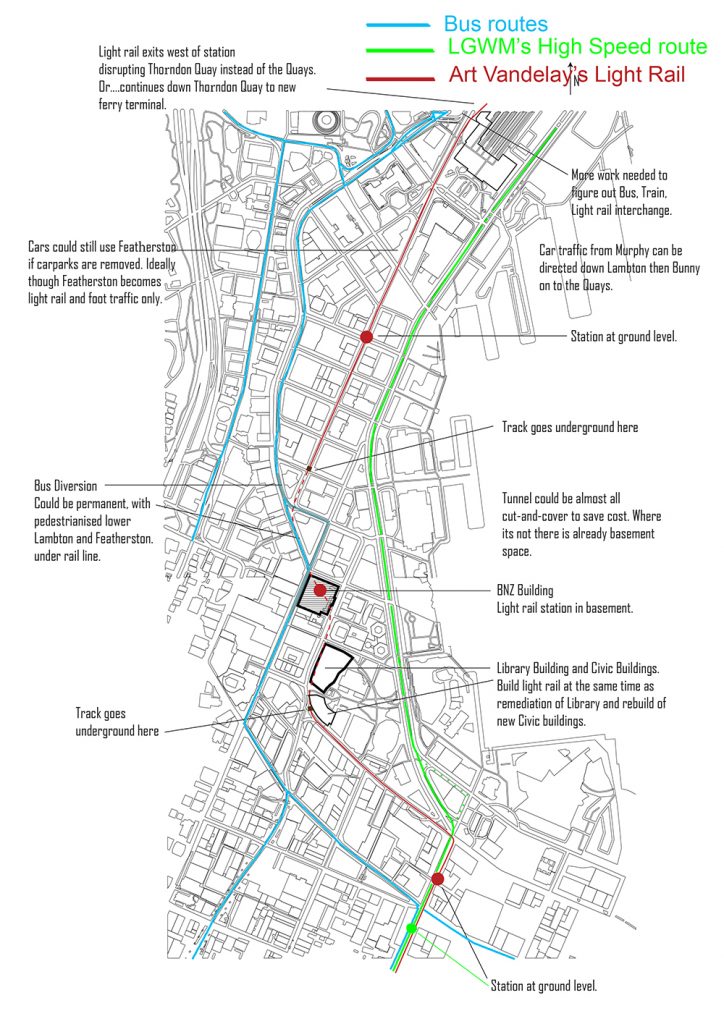 Reminds me that this had been brought up a wile back – by a writer on the Talk Wellington website. Very similar diagram – so I found it and thought that I would post it up here too.