Further to the last Eye of the Fish post about the demise of Urbis et al, there has been movement about securing a more stable future for NZ's flagship magazine for Architecture. That would be Architecture NZ, in case you are not aware, which is also the official Journal of the NZIA (at least, I think it still is). Definitely the flagship in printed magazine form. Second only in architectural gossip next to the Eye of the Fish of course…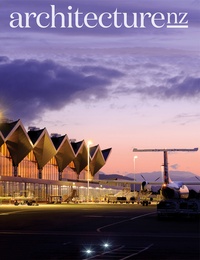 The Editor and Publishers of Arch NZ have decided, after the last 20-odd years of providing magazines free of charge to those in the industry, that the collapse of advertising budgets means that people will need to take out subscriptions again, if we want the magazine to survive. My answer: sure thing! I'm always happy to pay for quality writing – hence my extensive library and my formerly large collection of magazines. I really like Architecture NZ and I am more than happy to pay for a subscription to it. Similarly, I would be happy to pay for a quality newspaper too, but that boat appears to have already sailed – it's too late for the local rags as the click-bait virus has already set in and the patients are on the verge of needing intubating before they slip firmly into a coma…
Am I alone in being happy to pay for a subscription to a quality magazine? Nope. Not at all. In fact, numerous architects around NZ have come out in strong support of this action – and they are asking for you all to take part. Other magazines like Home, Houses, Urbis, Interiors, etc – they have all gone, in the blink of an eye, wiped out as if they were never even there.
So: a simple request to all our Fish readers: please take out a subscription asap to ArchNZ. Go here: subscription – and fill out your details and subscribe. Please do so, NOW.
Here are a few of the many architects loudly supporting this initiative. Some of my colleagues and very favourite people amongst them. All info gratefully taken from the ArchitectureNow website – many thanks.