It's seldom that projects get publicly notified these days – the developers usually have it their own way with everything being done behind closed doors. You have to do something seriously different to raise the ire of the Planning Department enough that they feel they have no option but to make it known to the public. The Adelaide Hotel is one such scheme.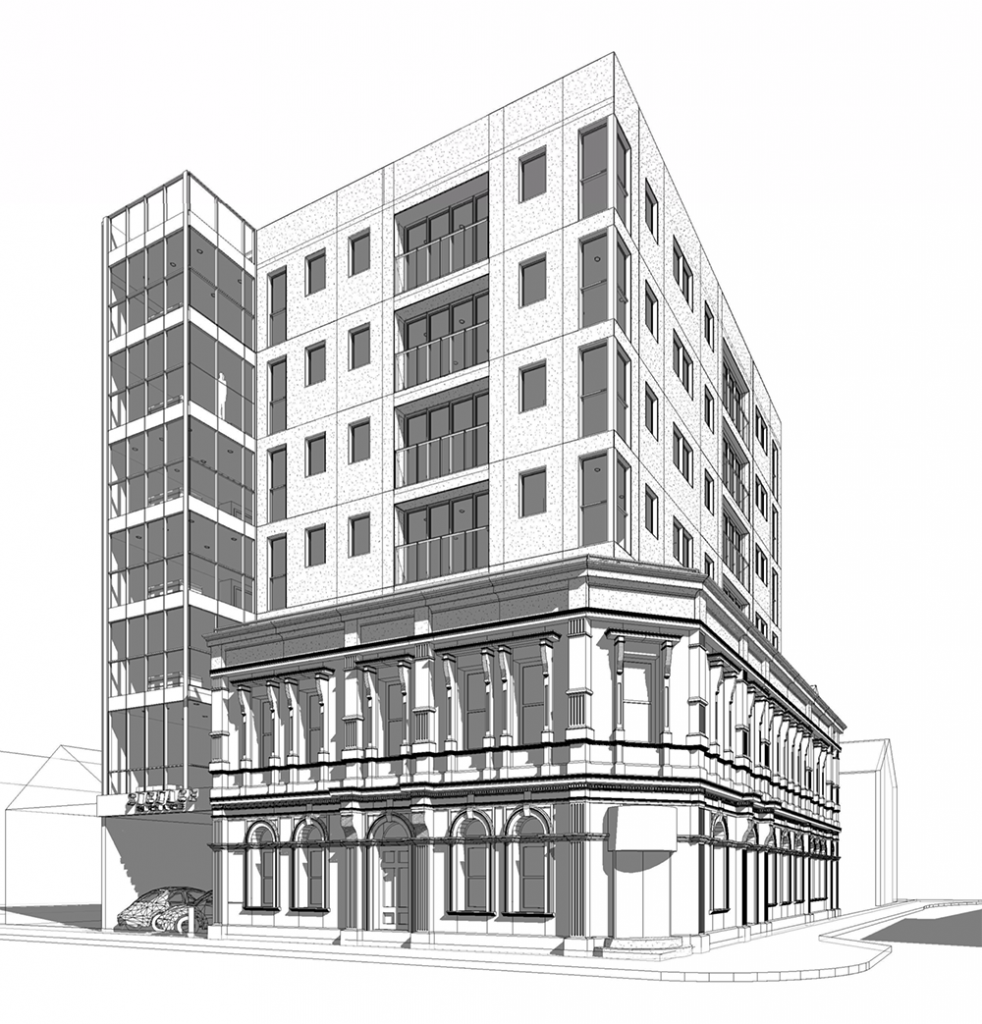 There's an existing heritage building of course, you know the one. I've never been in there in my life – I suspect many others have, but sadly I've not had the pleasure. So I honestly don't know much about it, although used to go past there nearly every day. The old Adelaide has, of course, been closed for years while the developers and the Council have been haggling over it.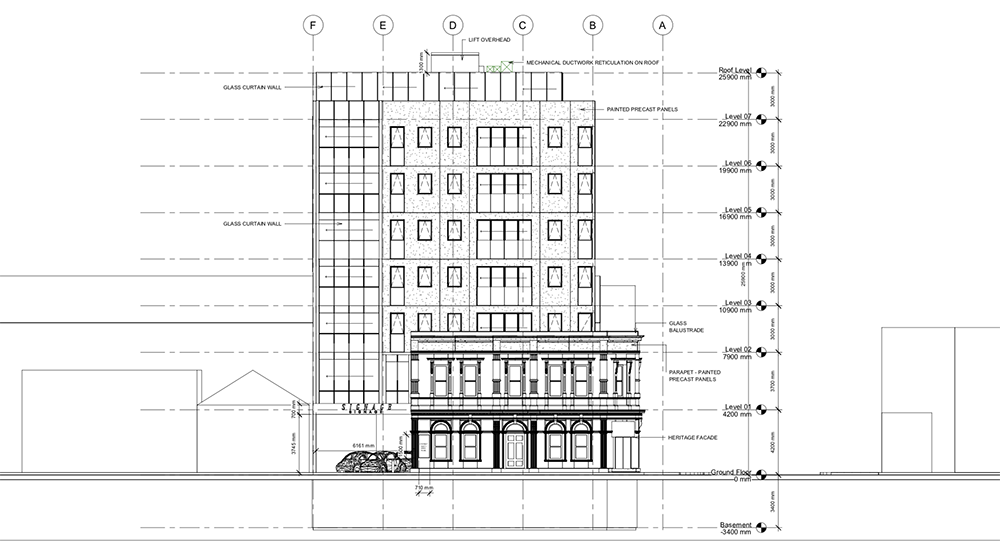 It's a classic catch 22 situation, calling the bluff of the Council planners and heritage bods. They've issued an ultimatum: either strengthen it, or demolish it. To which, I understand, the developer replied: Ok then, we'll demolish it.
And then of course the Council said – let's not be so hasty – let's talk.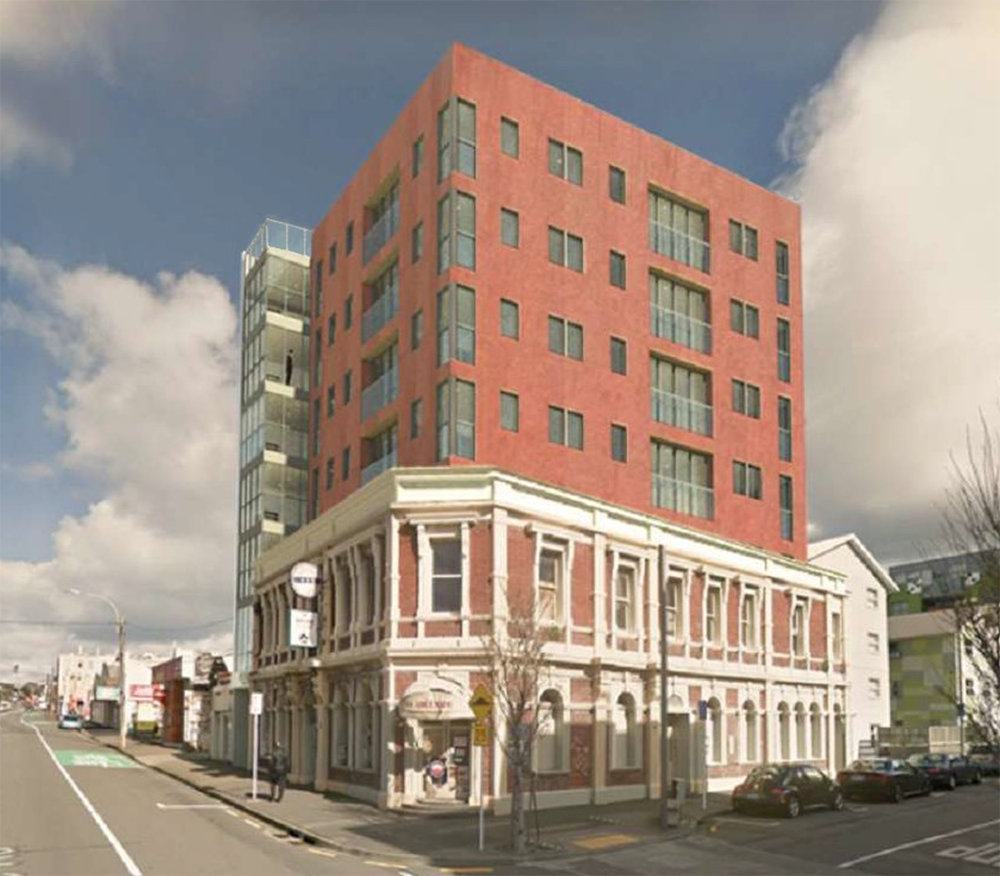 So here it is.
Its proposed that it is still going to be a Hotel – but a more glamorous hotel than I suspect it ever was in the days gone by. It has been added to considerably – a new bulk rising up out of the remains of an ordinary Victorian brick public house – one of the last ones we have in Wellington. The scheme is up on the Council website and available for public commentary till Monday 13th September – sorry for the late notice. So I'm going to cut this short and post this up here for your perusal over the weekend. Feel free to comment.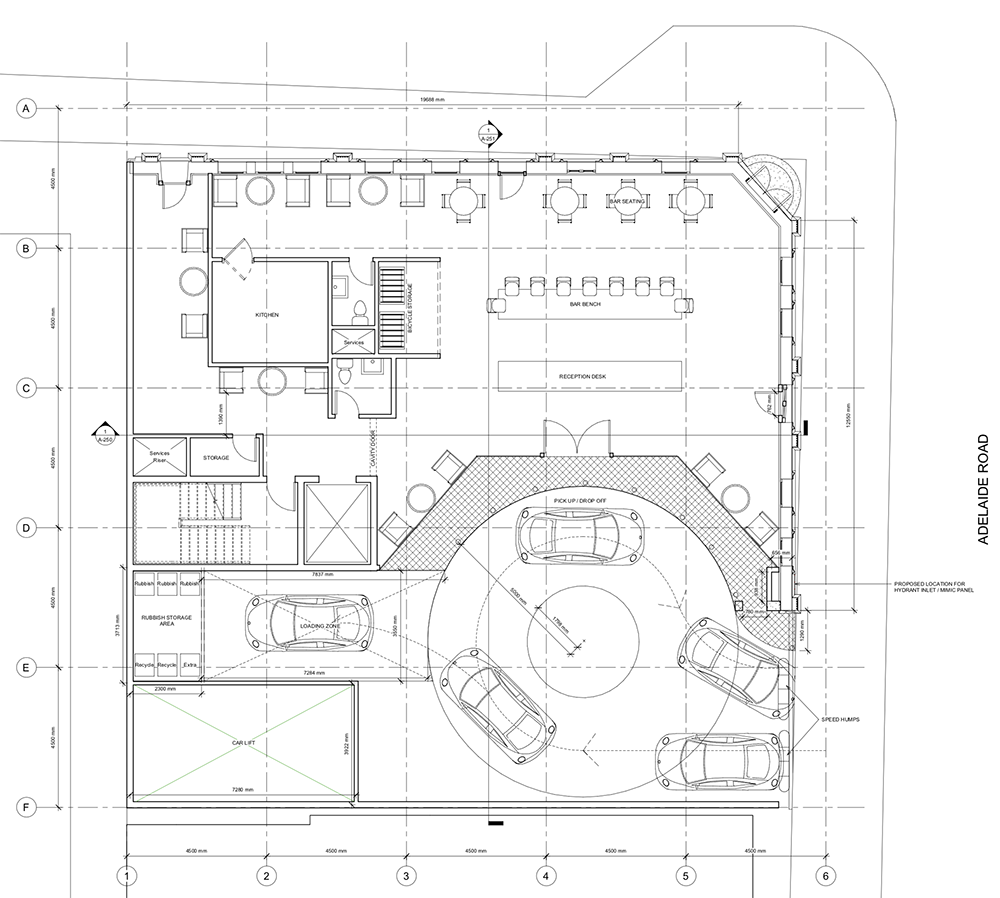 There's a basement proposed as well – full dig out below the brick walls and a car lift to which cars will be sent downwards to the depths. There's no details of this – so much more to be thought out I suspect – but hey, we're not here to debate basements.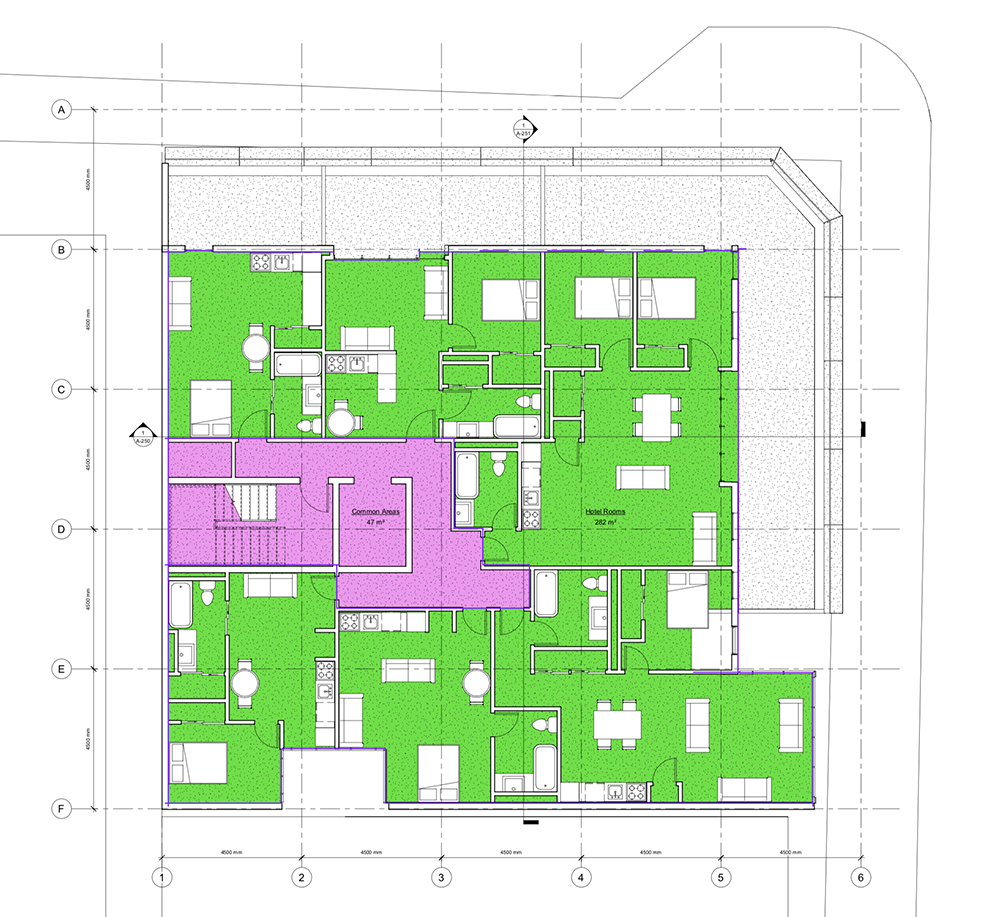 This is the real deal right here – do we want new buildings or just old heritage that rots and then eventually gets knocked down?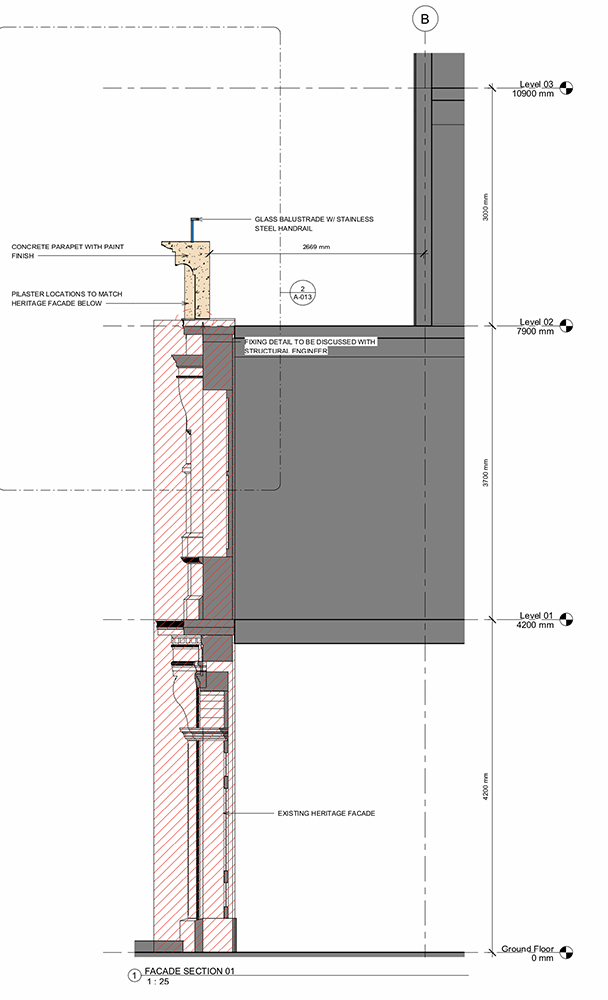 This is the crucial thing – heritage supporters may be saying that the proposal is just façadism, but the developers are saying that there is no other choice – either authorise this scheme, or knock it down. End of story?