Lockdown's first couple of days with cold rain and drizzle were a bit miserable, but then on Saturday we had possibly the most perfect weather I've ever seen in Wellington. There's low-wind days, and then there is no-wind day. But the glassy mirror of the harbour at lunch time was just too perfect to resist any longer: it was a zero-wind day. As my local area is indeed Wellington's local area, and the Fish of course relates to the waterfront, then I took the chance to get fully masked up and ventured forth. Saw a pied shag catch a flounder. Saw a fish nibble on a piece of seaweed 3 feet down. Saw a few people out and about, but all of them heavily masked.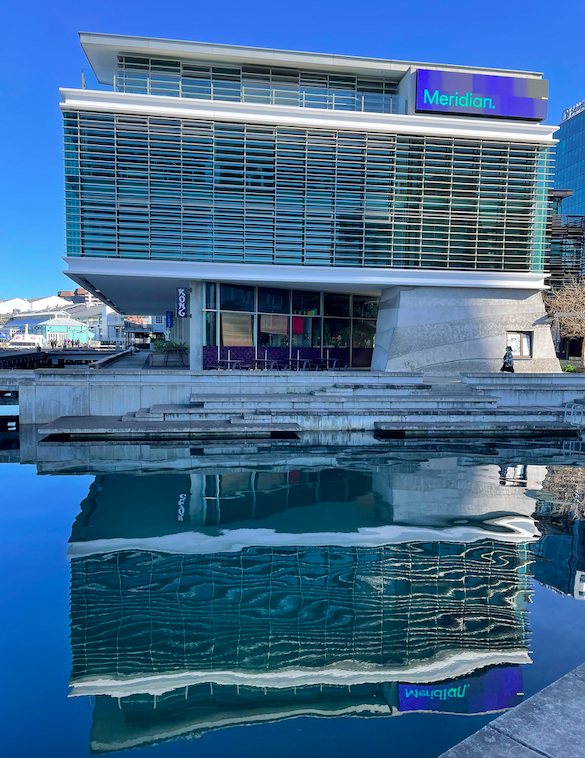 Everything looks better with double vision. Crass rich man's boat looks beautiful for once.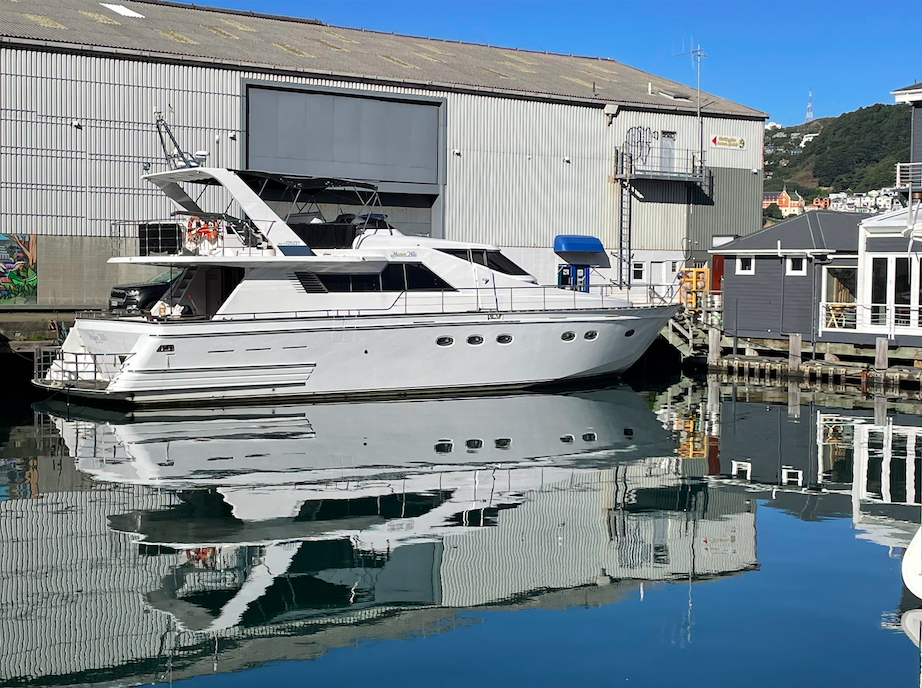 Even Te Papa looks beautiful, if you squint hard enough. What do you think of Te Papa? I've yet to hear from a single architect who likes it, apart (of course) from Pete Bossley (one of the original architects). I mean, I guess we can be thankful that it has a varied roofline and does not just look like the giant box that it really is.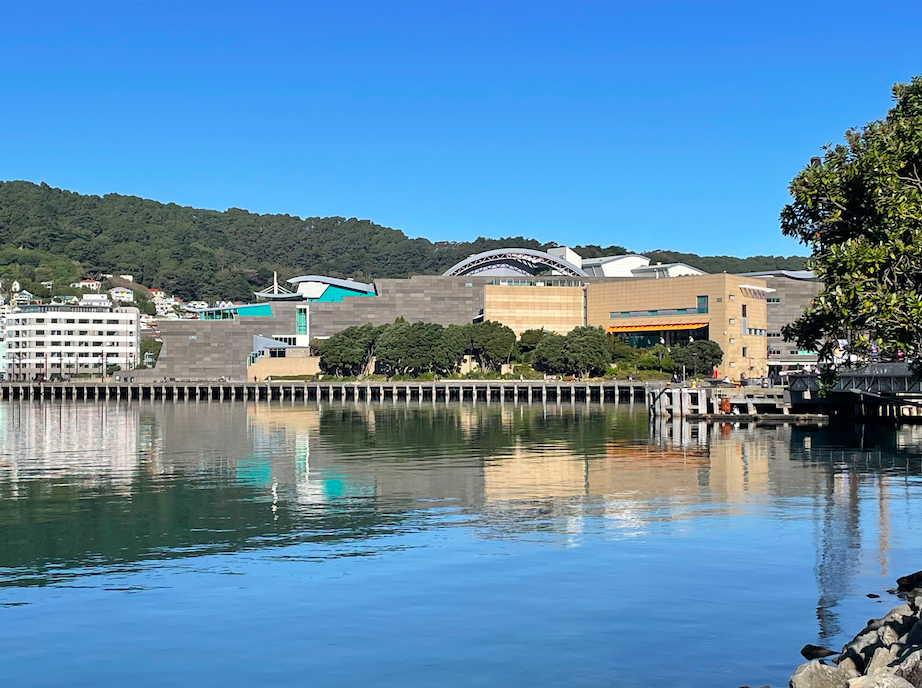 It's even possible that the awkward and slightly ungainly Site 10 building for PWC looks beautiful when doubled-up.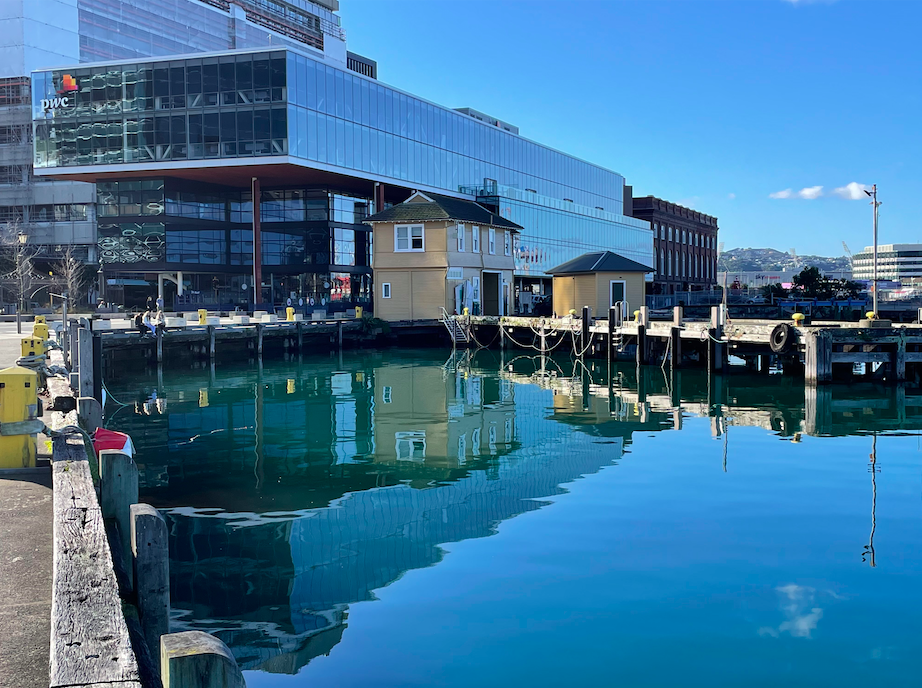 Oriental Bay looked gorgeous, of course, as usual. We are truly blessed to have such a feature in our city – the people who live there are doubly blessed! Rich people – don't you just love them?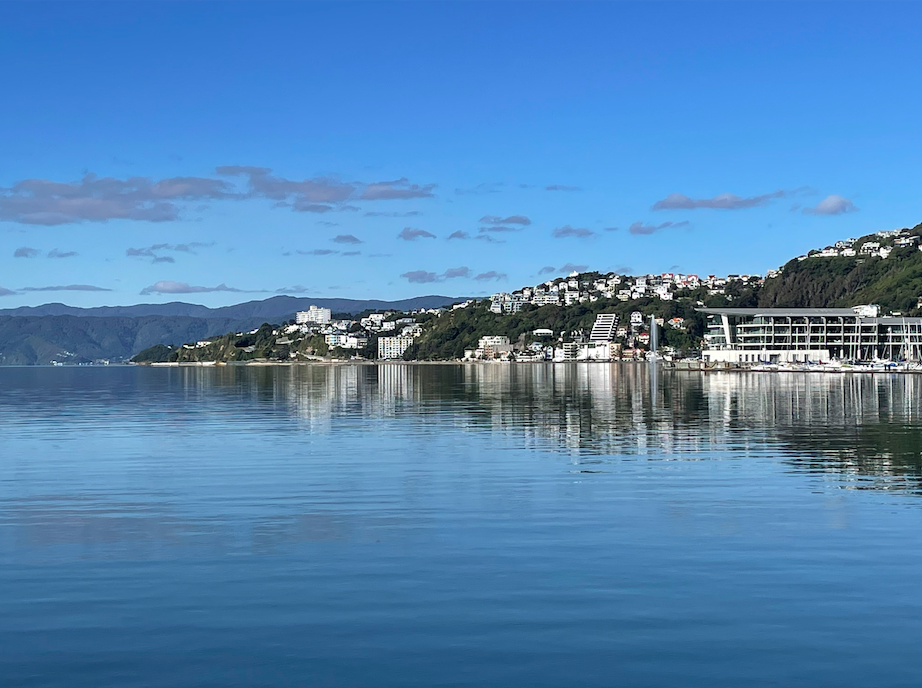 Here's another boat looking gorgeous when seen through double vision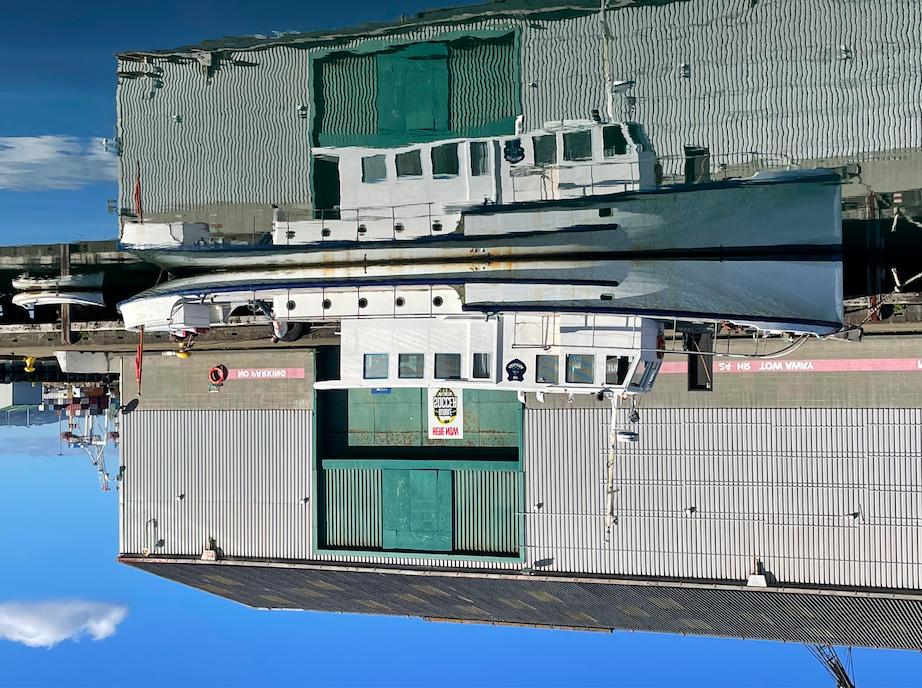 Once this town was full of these cranes. Now it is taking a knee, bowing down in the face of old age. Rust never sleeps. It reminds me of one of those giant walking machines from out of the Star Wars galaxy, far, far away.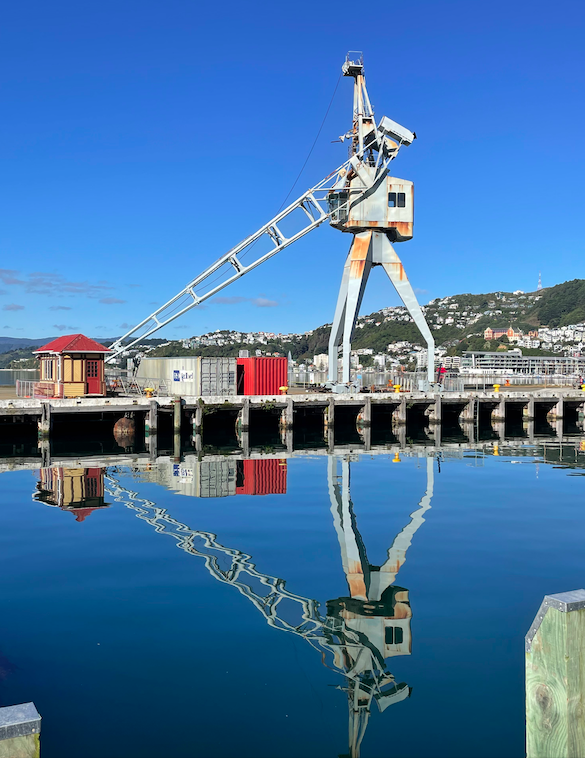 I'll leave you for today with a lovely pic of my favourite building, on my favourite waterfront. The quality of the water here is so good that the kina can grow to magnificent proportions. Yummy.