I hadn't realised that time is moving so fast, but LGWM wants feedback on their proposals by Friday. That's in just 3 days time. So go, click here and submit your feedback now.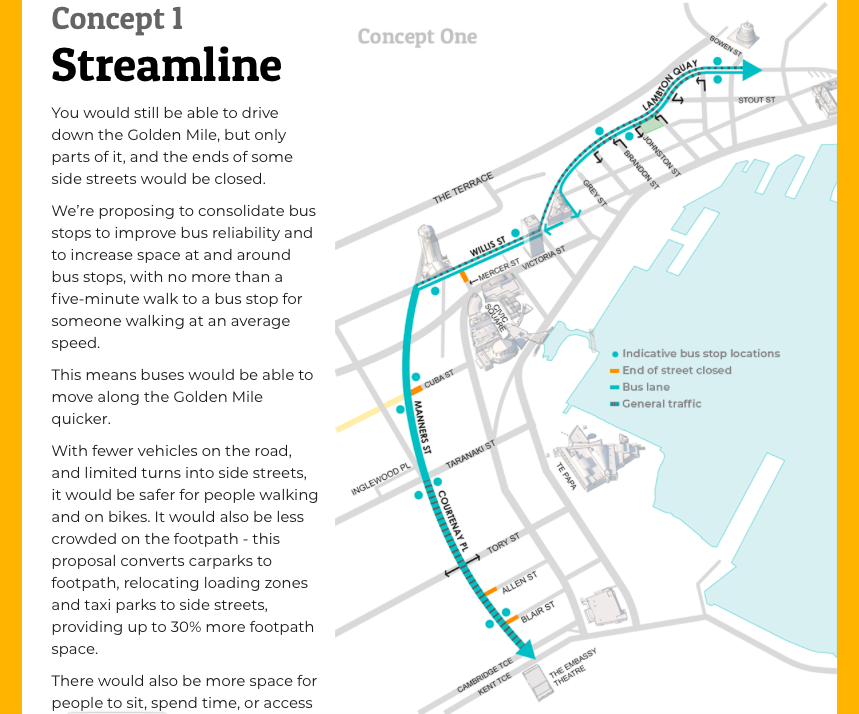 There are posters and hoardings all up and down the Golden Mile about this, so hopefully thousands of regular GM walkers, shoppers, workers, bussers, and travellers have put their input into the machine already, or will do so with the next 72 hours. Don't miss out – Do It Now.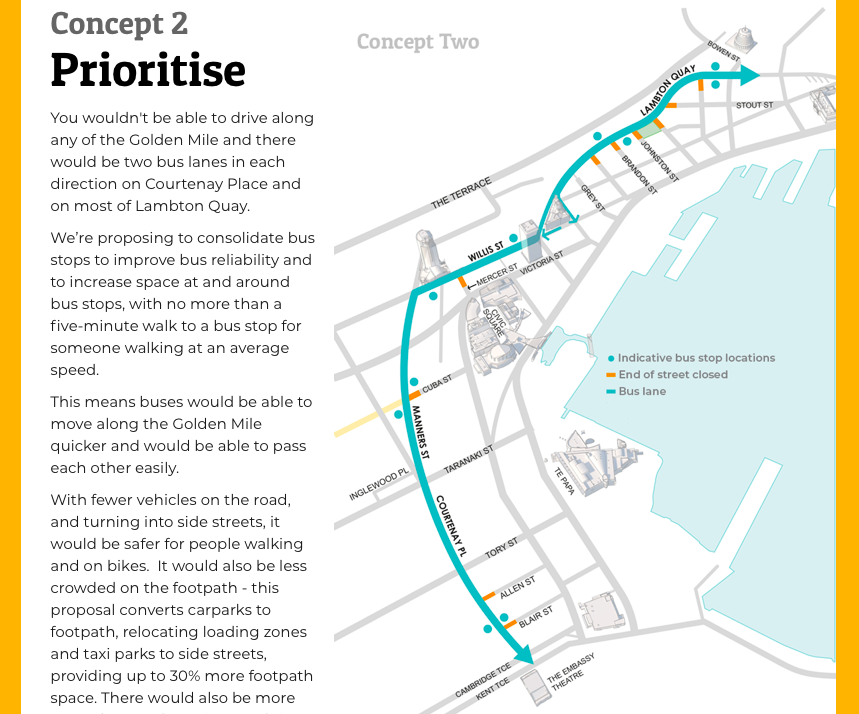 LGWM have presented the 3 options with names. Concept One is Streamline, Concept Two is Prioritise, and Concept Three is Transform. At each stage they ask you What you like and What you don't like about each concept – they're being scrupulously neutral. So what do you think needs to happen with the Golden Mile – do we need to Streamline the traffic so that things like buses can move a little faster? Do we need to Prioritise the traffic even more, so that buses move fastest of all the options? Or do we need to Transform the city so that Pedestrians and Cyclists also make large gains along with buses?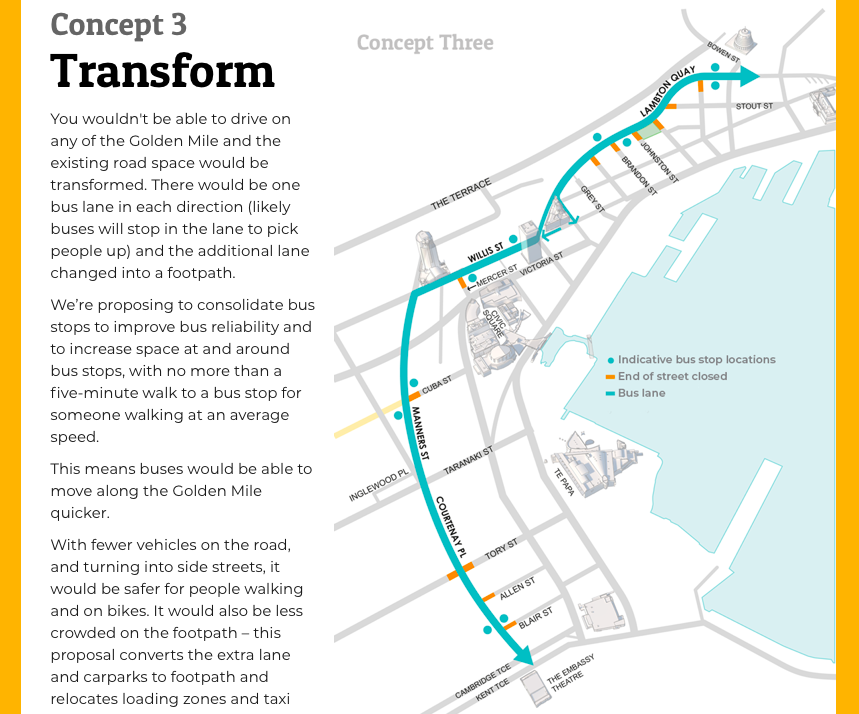 So you'll need to have your wits about you and be prepared to say a few things for each option. Remember, Do Nothing, the Status Quo, is not an option. Think about Delivery Vehicles, Scooters, Cycles, and the people walking or sitting on buses. Get ready to comment on what you think of each option at each of the four sections. But definitely put in your feedback at www.lgwm.nz/goldenmile by Friday.