It's a tough life being an architect – even tougher when others don't respect what you do. You spend all your time working on a modern marvel of a building, slogging out the hours to create a building that will last the years, suspending it on base isolators to make it last 1000 years, and then one day someone comes along and ruins things.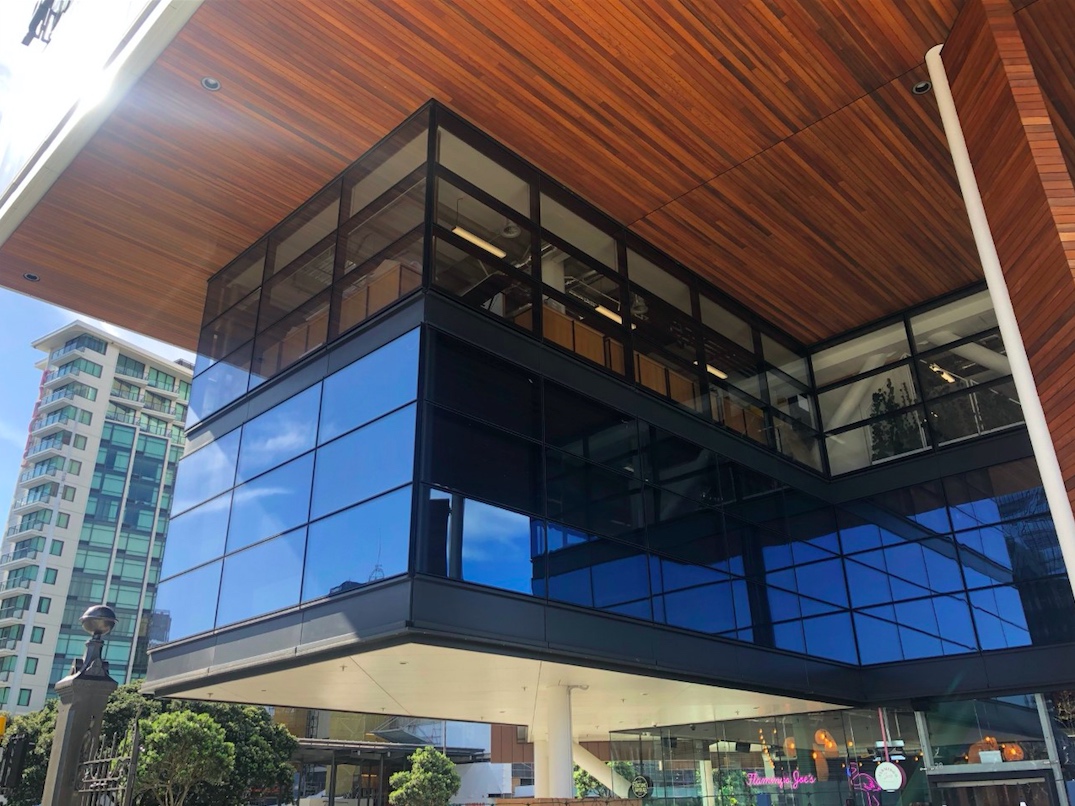 Remember this building? This was the waterfront "Site 10" building that was developed by Willis Bond, amidst much controversy, and is now completed and occupied by PWC – and others. Remember the promise of a rooftop viewing platform that the city could use to look out over the city and the harbour? Remember the grand ground floor space that was going to be available for use by the city as a "living room" or winter garden space, internal and yet surrounded by glass, for all of us to partake in?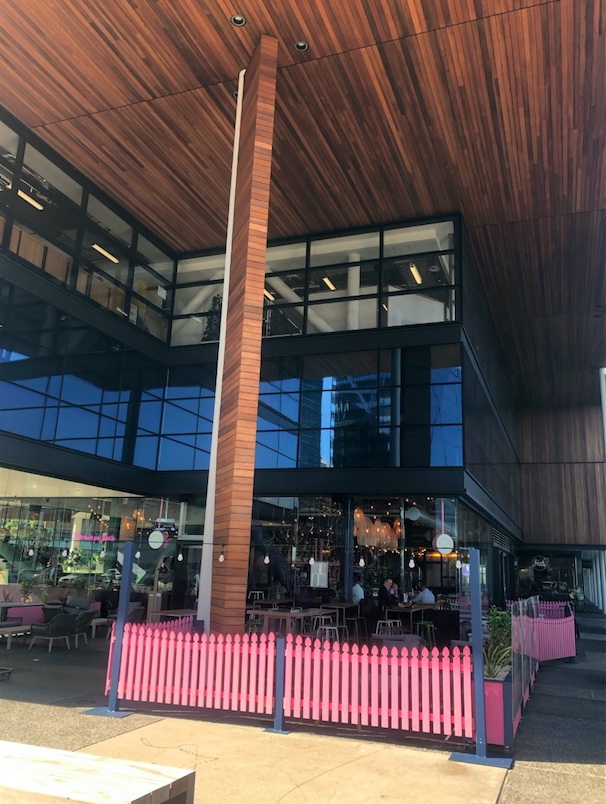 You may not remember this – but you may remember that Waterfront Watch protested to the Environment Court that a building should be built on this site at all, and so then the Environment Court decreed that the top floor must be removed. Pow! In an instant, all public amenities like a public viewing platform were expunged. The group floor facilities were removed as well. What has resulted is a building that is very much less than it could have been, and yet it is still a fine piece of modern office block. An immense double height cantilever reaches out, spanning above a void, almost overshadowing the old Ferry Building.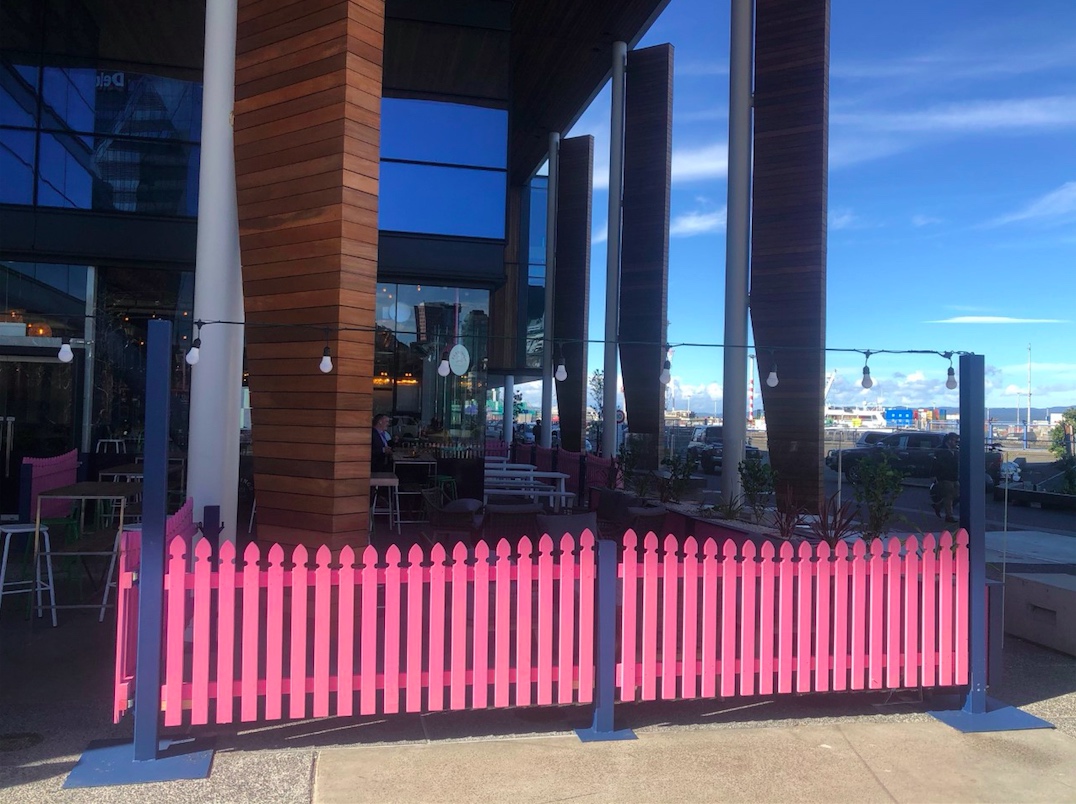 The PWC building is a little confused, with a mixture of several different types of cladding: concrete precast in some areas, angled cedar walls in others, still others clad in copper, but it is a structural marvel. The cantilever is quite incredible – spoiled, perhaps, by the intrusion of one or two columns that are an anomaly – (is this a true cantilever or not?) – but all in all, this building is reasonably well-accomplished. Or was, until Flamingo Joe's came to roost, and royally screwed things up.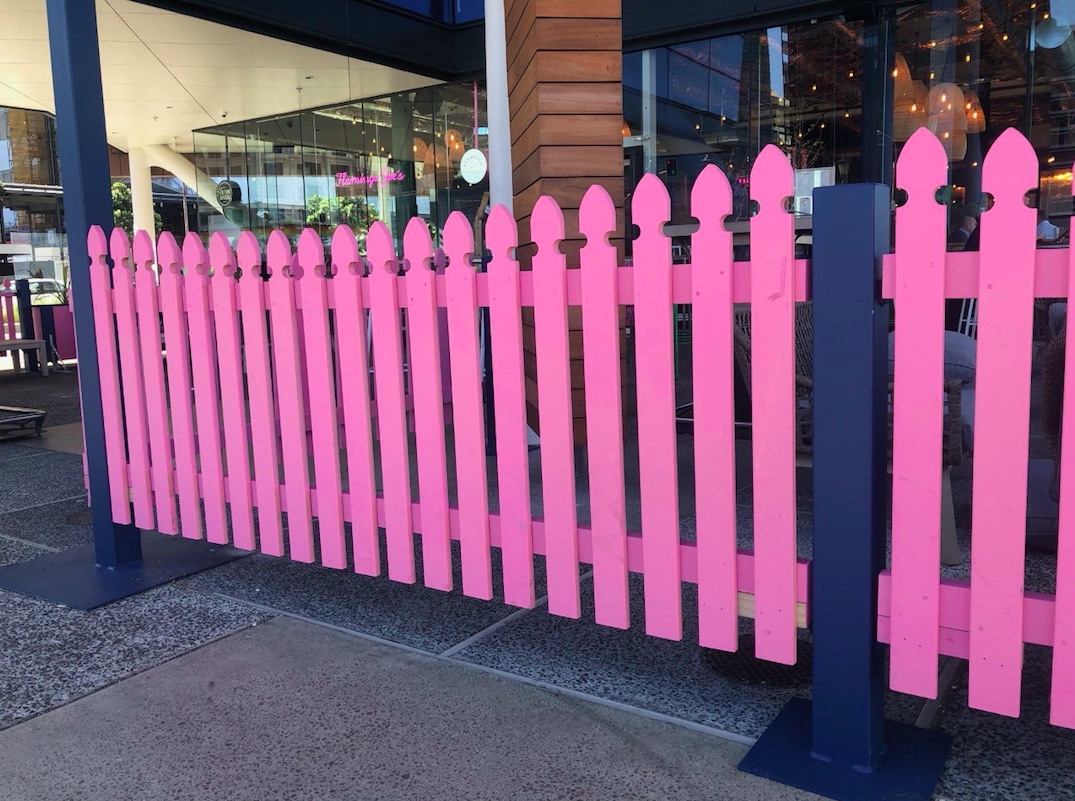 Clearly the proprietors of Flamingo Joe's are not architects, not have any architectural education to architectural sensibilities, but the most hideous of suburban sensibility is that of the proverbial "white picket fence". Only one thing could make it worse: to colour it pink. This pink picket fence has, for me, at last finally and thoroughly debased the PWC building with its stupid, ill-conceived and thoroughly awful travesty in hideous day-glo fluorescent pink. This was to have been the place where Wellingtonians were welcome – a space and place to call our own – on the Resource Consent drawings as a public space. Instead, now, this hideous piece of suburbia has driven me out – along with any remaining sane Wellingtonians.