What do these names have in common? Why does Wellington have a potential problem? Why is it that I have to solve this basic problem for the city, yet again? Isn't there a simple answer, staring us right in the face?
Our great city is built upon rock. Well, at least the hills are rock, while most of the city is built on the flat, from reclaimed land, but let's stay on topic here: today we're going to be in the School of Rock.
Apparently, our city has a problem – not enough rock. Rock in a hard place. Rock halfway up our main entry channel. Too much rock in Petone to build a road to Grenada. Why the hell is it called Grenada anyway? Did someone have a Spanish fetish? Or a Coronation Street fetish?
We have two quarries that I know of, in our city of rock. We have the Kiwi Point Quarry, which i believe is stuck halfway up Ngauranga Gorge, next to a meat works. And then we have Horokiwi Quarry, which is along the road a bit, further north, stuck with an impossible turnoff from the main highway to the Hutt. Neither of them are really very well located for anything other than trucks going straight out onto the roads – which in the case of a quarry, is perfect.
But Kiwi Point want to expand, and want to eat up another hillside to make more rock. I've no great objection to that, but some people are complaining that we will have a "wall of rock" visible as Wellington's main entry point for the next 40 years. Again – I have no objection to seeing a great wall of rock, although I do like a good ravine.
And then we have Horokiwi Quarry, which I guess supplies rock mainly to the Hutt region, as their road access means that they can only drive north. Horokiwi is an area that is home not just to the quarry however, but also home to a small community of people, mainly on lifestyle blocks and small farmlets. The quarry is literally at their doorstep, and is both their gatekeeper and their jailor. The quarry must surely be limited by its location – for noise and dust as well as possible future expansion.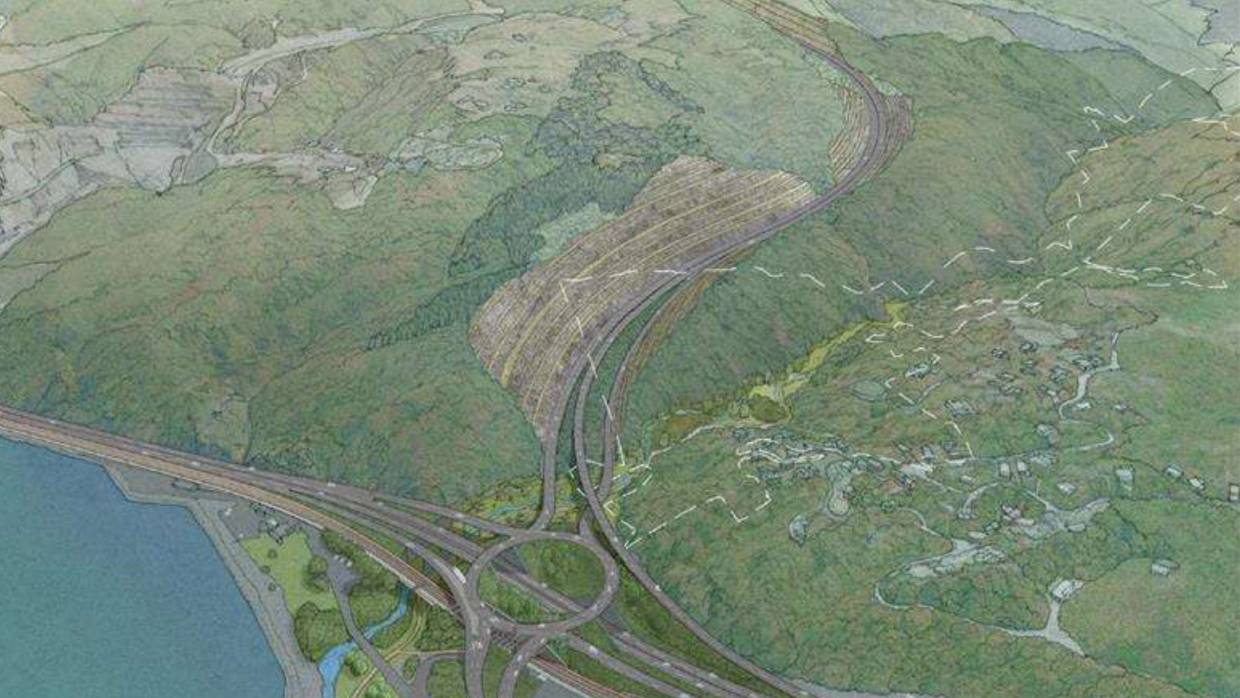 Lastly, we have the planned (and recently canned) "much needed" link road between the Hutt (Petone) and Porirua/Tawa (Grenada). It has been canned because it was going to be the most expensive road ever built on this planet, or something like that. It would involve taking vast amounts of rock away, an amount so vast that they would have to find a use for it, like extend an airport, or fill in Karori, or add another 5m width to the Hutt Highway and call it a cycle path.
But here's an answer, offered free to the city and to the region. And free to NZTA too – I'm nothing if not generous. It is a starter for ten – you sort out the details.
Combine those things. Either route the new P2G road through the existing Horokiwi quarry, and move them to a new site on some nearby rock. That way, a hole has already been dug, which NZTA could then build a P2G road through. Some re-profiling needed. The intersection with Petone then takes place 200m further south than is planned at present.
Or option two – tell Kiwi Point Quarry owners that they have a license to dig for more rock, but not in Ngauranga. On the route of P2G instead. In return for them digging out a route of 8 million cu m3 of rock to make the route, they can have a hillside north of Horokiwi to dig away to their hearts delight for the next 100 years.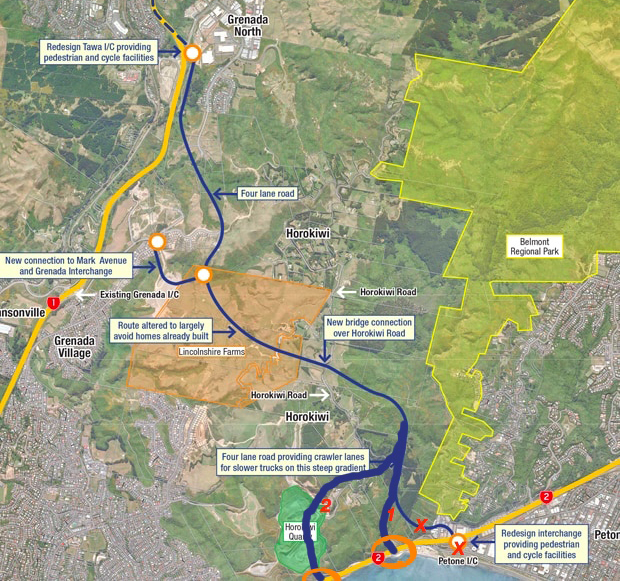 See? Simple!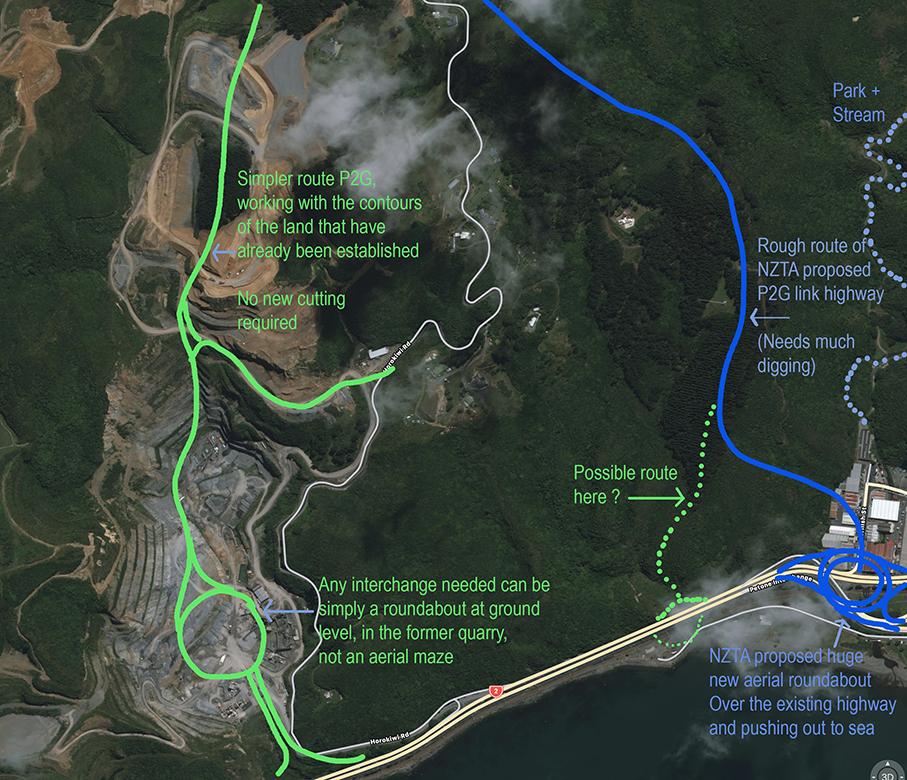 Alright – that's enough from me, saving the world. I'll solve Shelly Bay next week. My work on this rock is done for the week. Have a good weekend.