Transport Minister Michael Wood blindsided Wellington this morning, with an announcement – and a definite decision – that Wellington is going to get Light Rail to Island Bay, a resolution to the Basin Reserve, and a new tunnel in a big diagonal from the Basin to the far end of Haitaitai, right under Mt Victoria.
I'm overjoyed and excited, not just for the solution but also for the fact that we have a decision, and even more so that they have not gone for the silly buses idea, but actually a rail-based solution. It is, without seeing the details, exactly what we have all been asking for all these years. Yes, of course there is much time to go first, as it needs to have any more stages of paperwork to go first:

"But the light rail is not locked in yet – the business case will also consider a rapid bus network as a form of mass rapid transit. "This is a prudent step to take and ensures we can maintain momentum on the project," Wood said. Robertson said they were "as confident as we possibly can be at this moment" that light rail would be included in the final design – and it was certainly the Government's preferred option."
So – good news? Grant Robertson notes: "The southern light rail option ["option 1"] is our preferred choice for Wellington because of the significant potential it offers for new housing and neighbourhood growth. By 2050 we're expecting up to 80,000 more people to be living within the city limits, and 25% more people coming into the central city each workday from across the region."
He's a canny man – he also gets his rebuttal in first, with this very prescient comment:
"I've seen a lot of ideas come and go," he said. "This is an opportunity for our city to sustainably grow and offer a really high quality of life. And even if there's a small aspect of the project that isn't quite what you want, let's take this opportunity. I don't think it'll come along in this form again."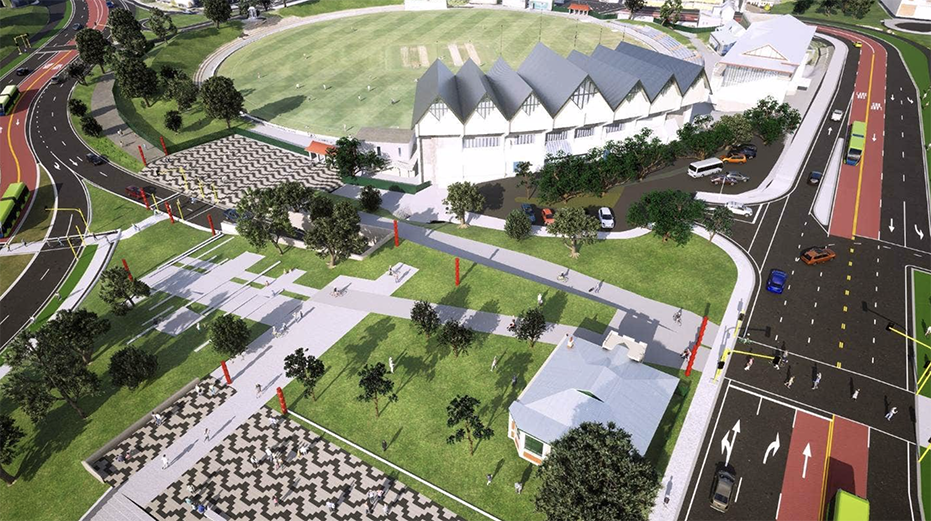 Because he knows that this solution won't satisfy everyone. There will be the likes of Brent Efford, lovely guy but also self-appointed head of All Future Rail Projects in Wellington, who no doubt will have something to say about it, probably negative. And J Christopher Horne, and Kerry Wood, and Glen Smith and many more, will also be chipping in. Of course, the rabid dogs of Stuff have already decided they don't want it, despite not having seen details. The sheer depressing fact of reading Stuff comments (I know, I shouldn't):
The Saint: Stupidest idea from the dumbest Government in NZ history.
Rob66: These guys have lost the plot. Another vanity project with large doses of ideology costing a fortune that will have very little benefit for the average person. Like the bike bridge in Auckland, converting the existing Mt Victoria tunnel into bike lanes would be funny if it was April 1st….
Smith0102: This would be disastrous. No new car lanes and added congestions from the buses to get around the Basin and merge into the tunnel lanes. Most our cars are going to be electric in ~10 years time and people will still chose to travel privately.
I wasn't invited to the public launch (of course) because no one in power knows that I even exist, so I'm not completely sure what the proposal is – as close as we can get is that the Government prefers LGWM's Option 1. (There is a picture below of what Option One was advertised as, and if you click here, you can go to our analysis from last year). But guess what – LGWM don't even have an announcement on their website, so we don't even know if they are on board with this. But I think it is really important that the whole of Wellington come together and hold hands and say a big collective YES and please proceed.