Great news for NZ magazine lovers and architecture aesthetes alike – Here is now here. It's landed – silky smooth paper, great art direction, quality paper, cute 'n quirky new design. The man to thank for this is the freshly shaven Simon Farrell-Green who took the plunge, armed only with an ageing MacBook and an iPhone, and in his spare room he has crafted a great new magazine. I'd urge you all to go buy a copy (or two) – I got mine from Whitcoulls, which still sells books and mags. You could also go and support the magazine directly on Boosted.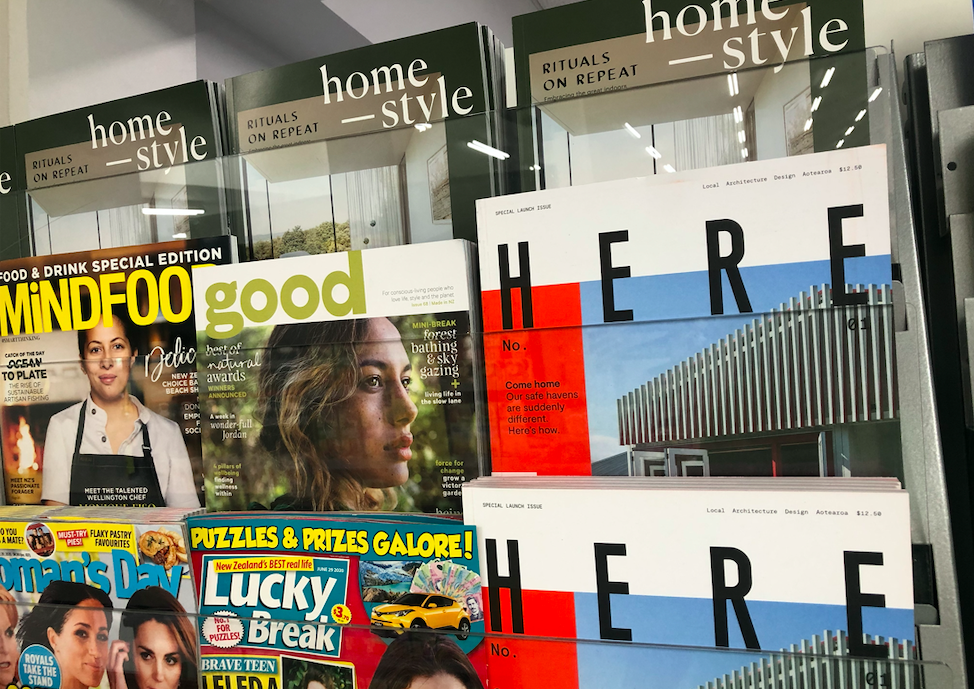 I've only had a rough flick through so far – its predictably very Auckland-centric as is most media, but don't let that put you off. There are some lovely wee articles in there, great photography (of course), and the whole thing does indeed appear to be a very polished production. Also, mercifully, free from overseas ownership and ignorant media conglomerates. Let's hope that this is the start of a long and prosperous career as a homegrown media empire.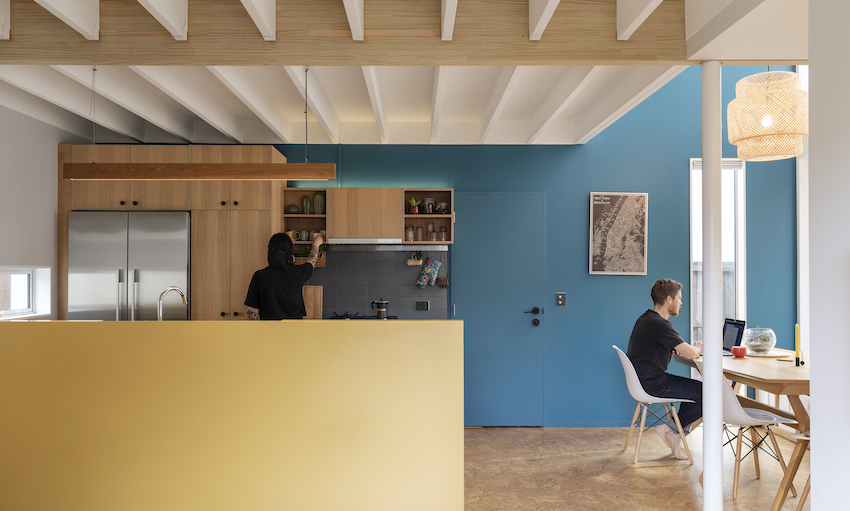 There's an article on the new chair from Formway (way cool), and also an article on a Spacecraft Architecture project in Wellington, with the wonderful Tim Gittos and Caroline Robertson unveiling some more of their classic, laidback, very cool design. Great work guys. There's also the cutest little "cricket pavilion" grandstand that I've ever seen, by Architects Paterson. Very tight. Very red.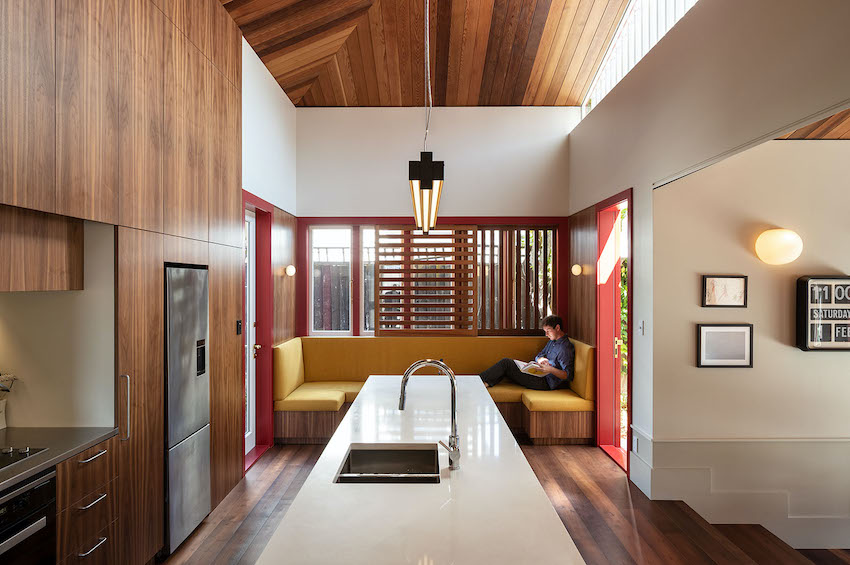 So far though, I'm struggling to find it online – there must be something, but there are a lot of other people calling themselves "here" and so far the search can't find the newcomer. Great local poster campaign though – the Phantom posters said that it would be out on June 22nd – and there it was. This calls for an Antipodean Solstice Yuletide Felicitation!
Post-script: I've read right to the bottom of the Editorial and I now see that SFG has got himself a website called this is here . nz and so I'm linking to that now.