Too good an opportunity not to write about: Ludwig Mies van der Rohe's house for Mrs Farnsworth is once again under water, as the Fox River flooded yet again.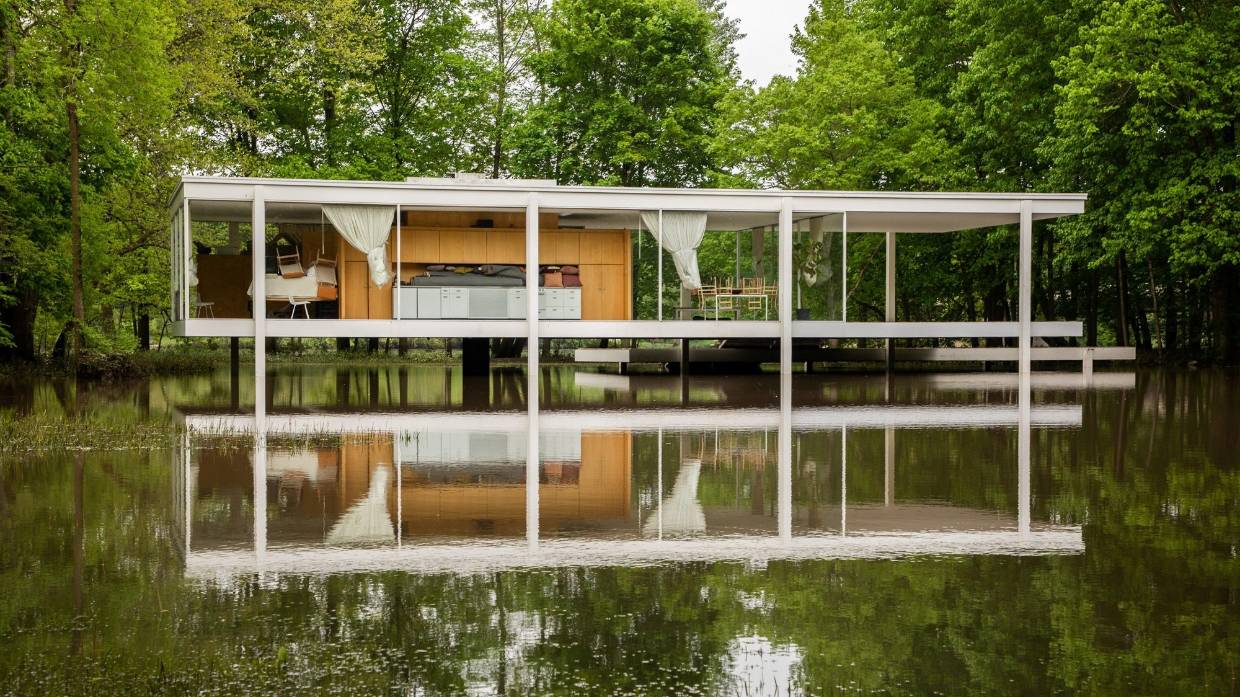 So: not quite all at sea, as it is a river, but entertaining none-the-less. Seen like this, I think we can honestly say it looks twice as good.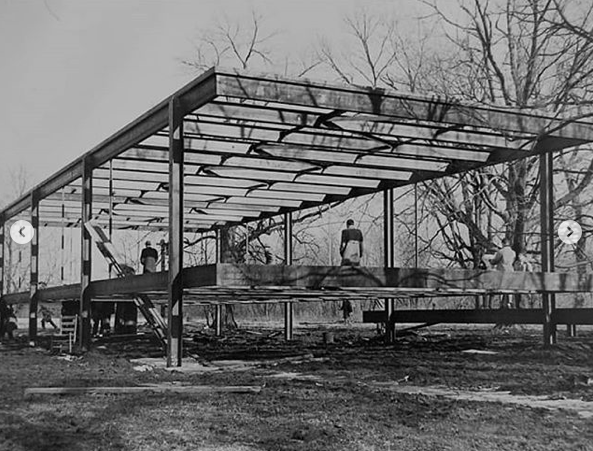 Here it is under construction – the purest expression of structure. Steel legs just concreted into the ground – never really a good idea, but hey, it looks seamless. The article in Stuff (from the Chicago Tribune) notes that the preservationists that bought the house are still arguing how to save it – should they put it on hydraulic rams to lift it free of the tide when the river runs wild? Currently, it rests so lightly on the ground – look here at the detail where the steps land on the side deck – with the most delicate of touch.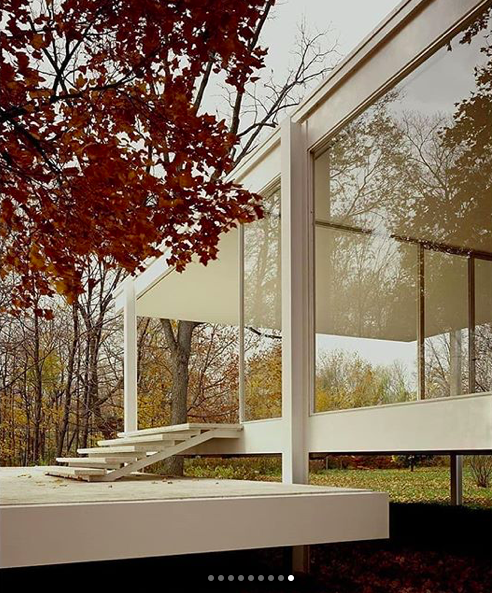 Above all it is / was a place for a quiet contemplation of nature amongst the trees. We always see pictures of the outside – rumour had it that Mrs Farnsworth found she really couldn't live in it as there was no privacy, but that's a small price to pay for architectural perfection.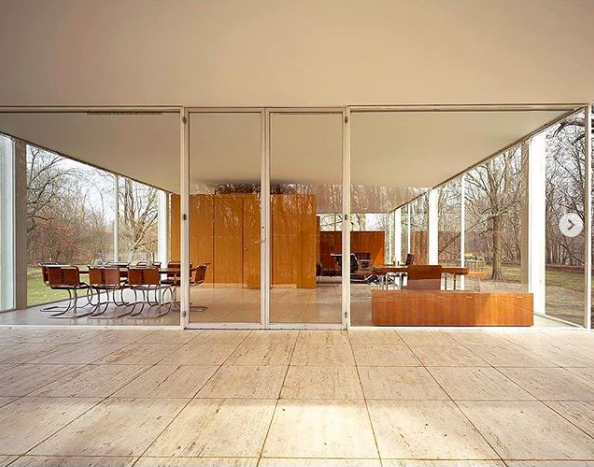 Here's the front porch, if we could use such profane language for such a timeless classic. And I'll leave you on a rarely seen image from the inside…