I'm all in favour of cycleways – they are a great addition to the city, and may even allow me one day to ride a bike in Wellington again. It is a process that is long overdue, although many car-driving persons are up in arms, as this delivery of cycleways is also going hand in hand with the abolition of some on-road car parks. Bound to be contentious – as indeed it is – and also bound to get it wrong some time, although probably completely right most of the time. So, let's look at the cycleways being proposed from the city up to Brooklyn. Have they got it right?
It is a little hard to find the official documents (they are here) and so I urge you, if you are affected, to put in a submission. You have until 23 July. There has been some good discussion of this, as usual, over on the Wellington.Scoop site here.
But also to stick your nose out, if you are not affected. That has clearly NOT been happening on the consultation on the Golden Mile, as the official letter signed by loads of people, seemed to be mainly composed of people who have nothing to do with the Golden Mile. I feel that I should name and shame some of those dicks who let their pen get their better of them – maybe later. But for now, here are some pix from the plans produced by Jacobs for the WCC.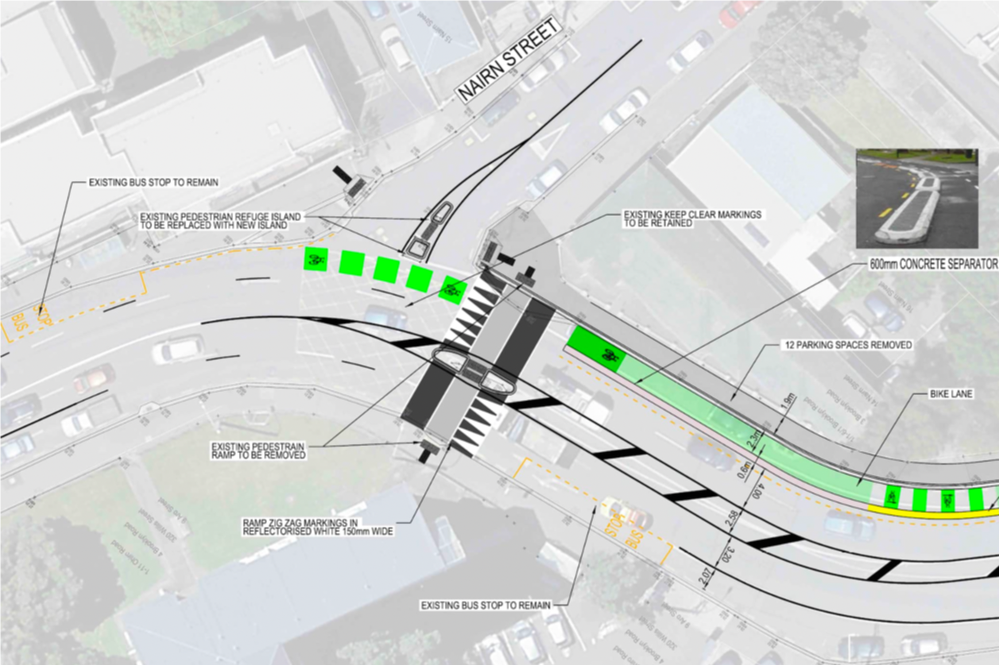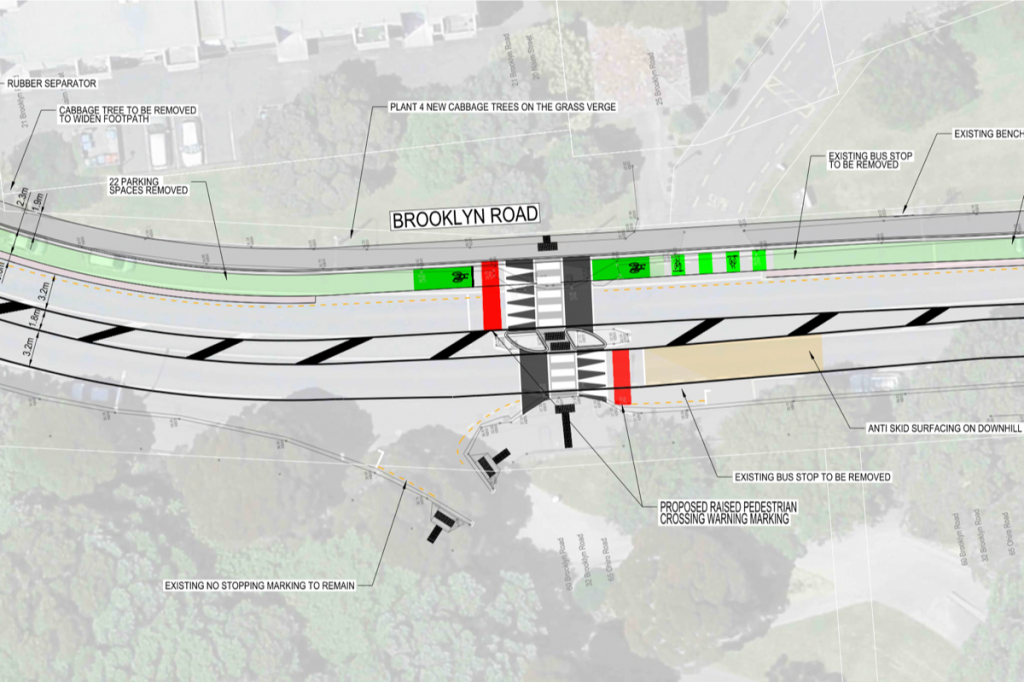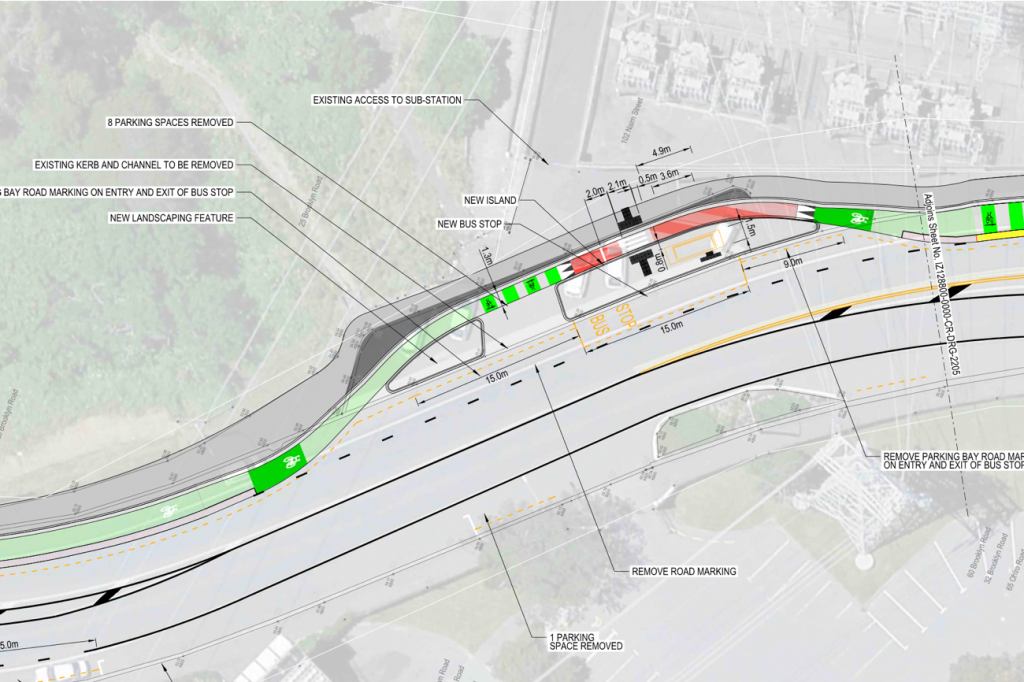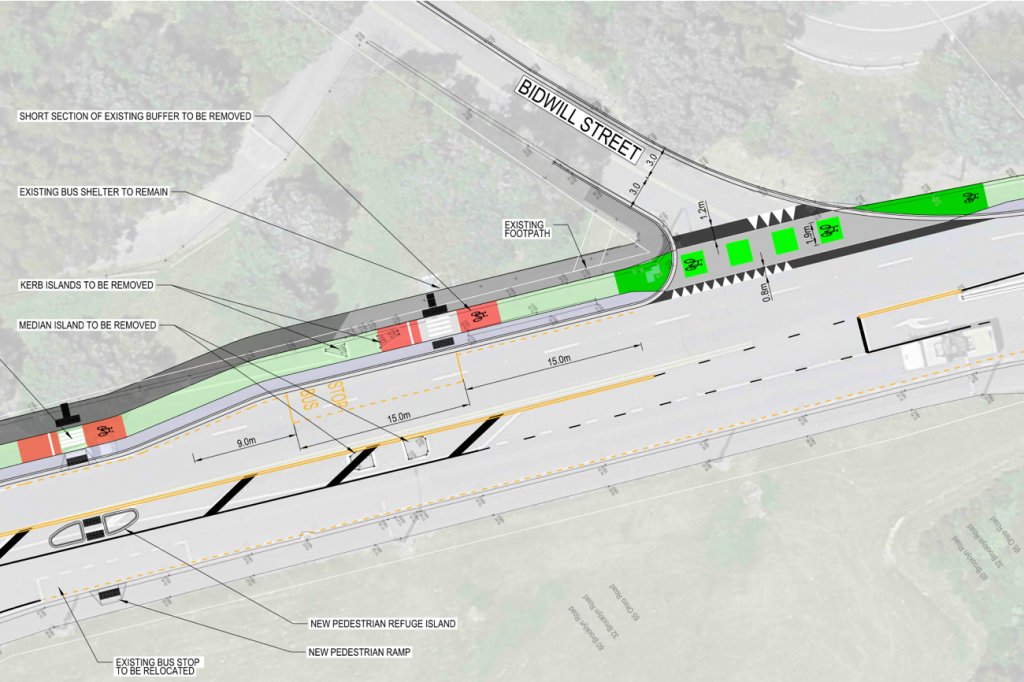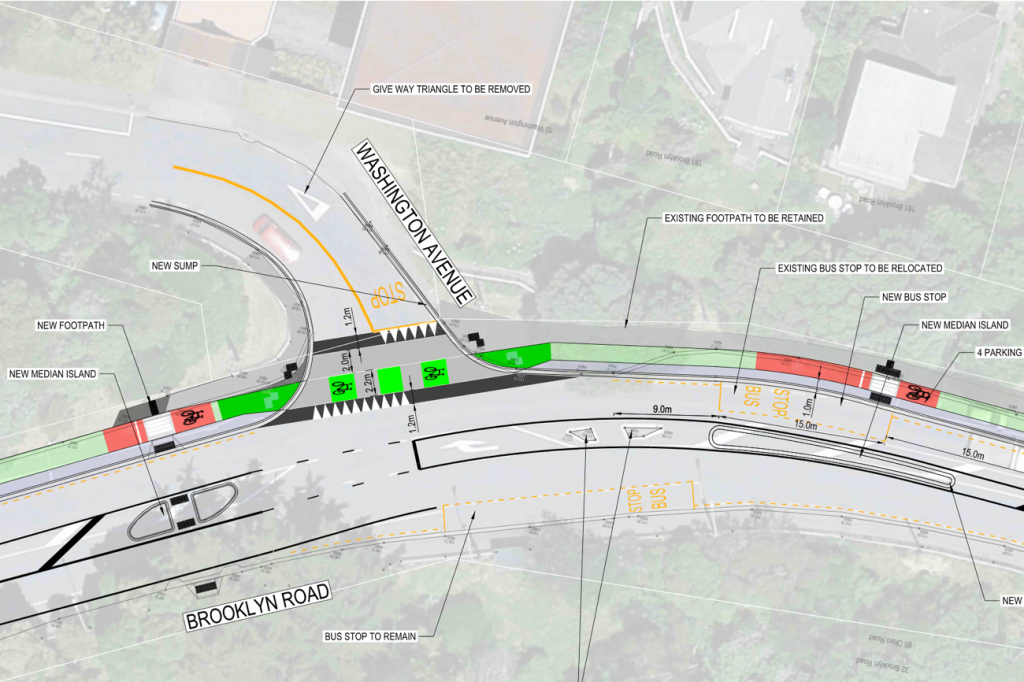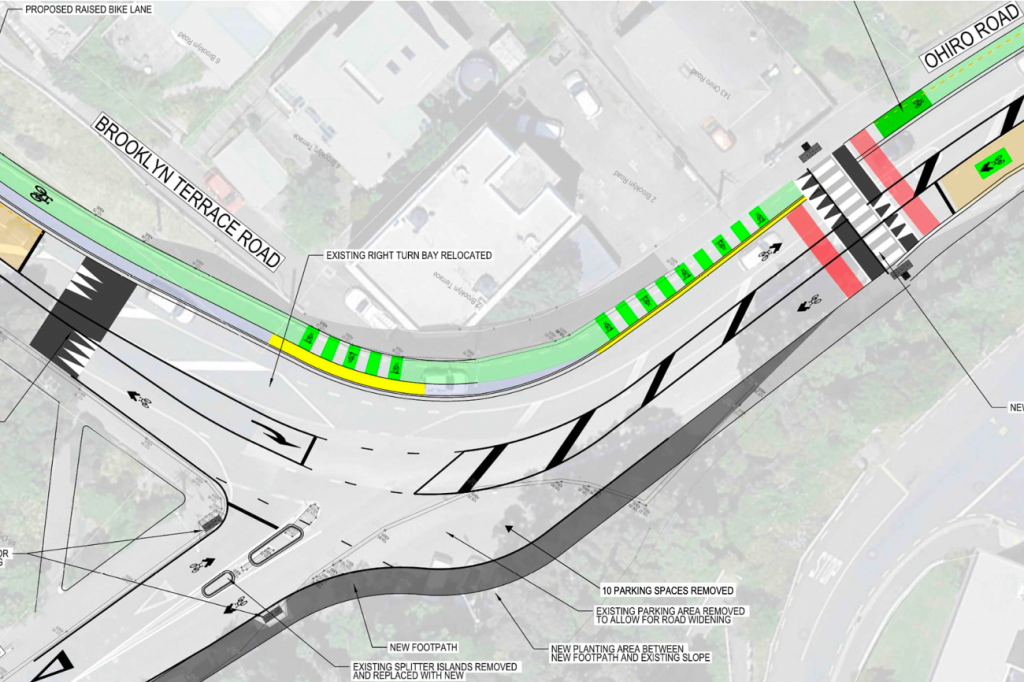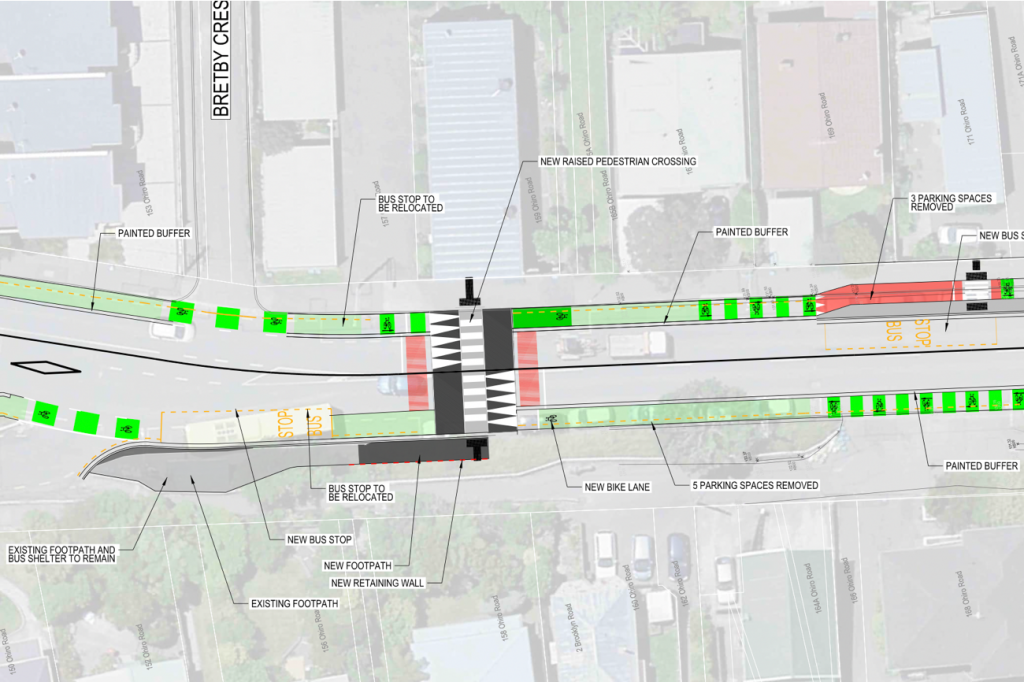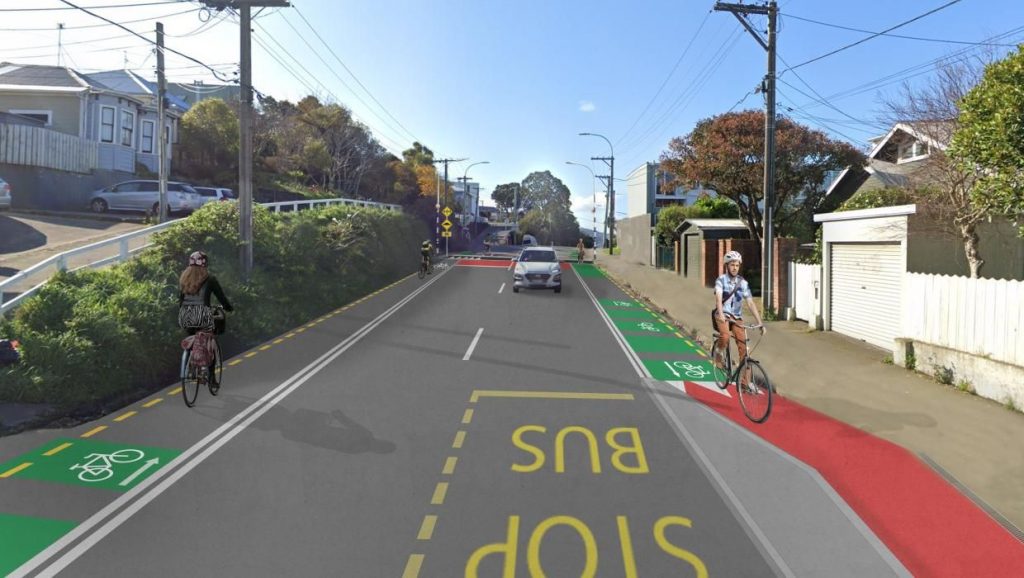 This picture and plan above is the main thing that strikes me as fairly pointless. Yes, by all means, put in a place for people to cross the road, but surely put it in line with some logical desire lines for walking. Can anyone tell me what the point would be of having a pedestrian crossing that crosses the road from outside someone's house, to a blank wall covered in grass and shrubs on the other side of the street? Eh? I'm fairly sure that is probably the least most useful place to cross, along the entire street. As can be seen form the picture above, there is not even a footpath on the other side, and the curiously raised piece of road is not accessible from there. Move it one way or the other, or delete it altogether, its fairly bloody useless there. Plus, I think that it does away with the coolest bus stop in Wellington, which Maximus featured here on the Fish many years ago.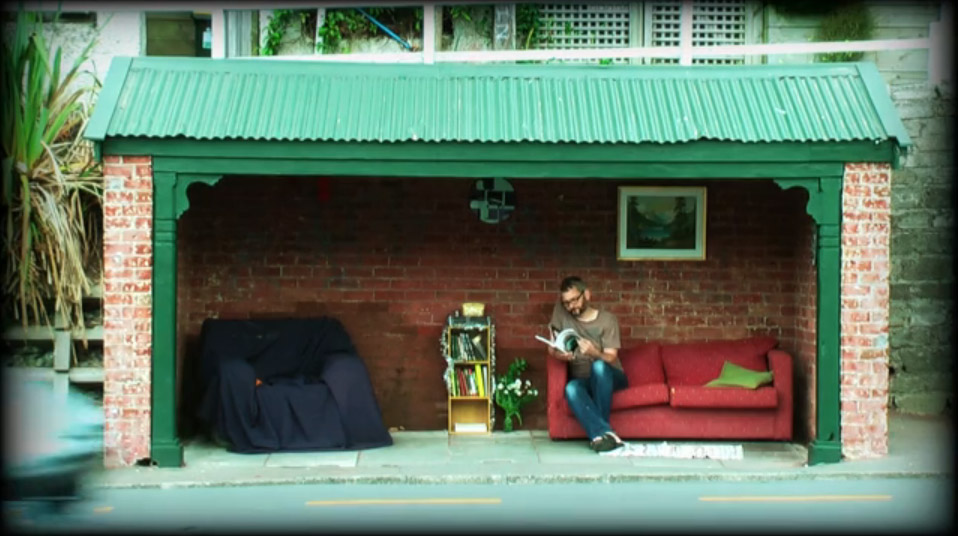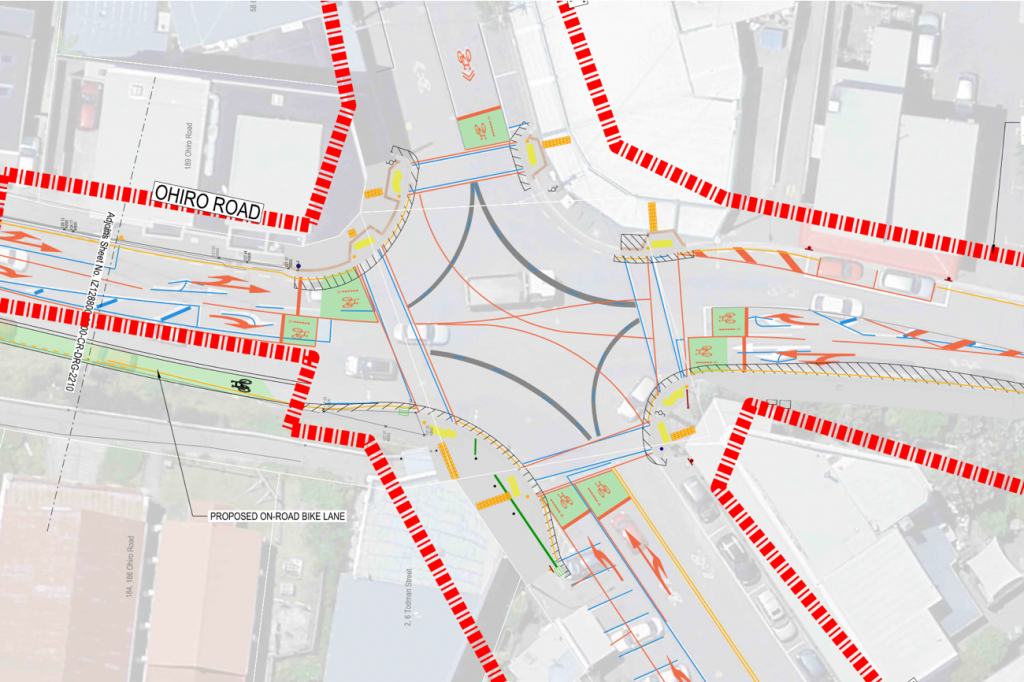 I'm sure that there is a rational reason why this main intersection is not part of this cycleway package, but the official documentation says that it is out of scope, as it is being done by WCC. But surely, I hear you say, it is all being done by WCC? Apparently not – or perhaps it is just a different funding package. Still – its all ok as long as the two schemes work in together, right! Right?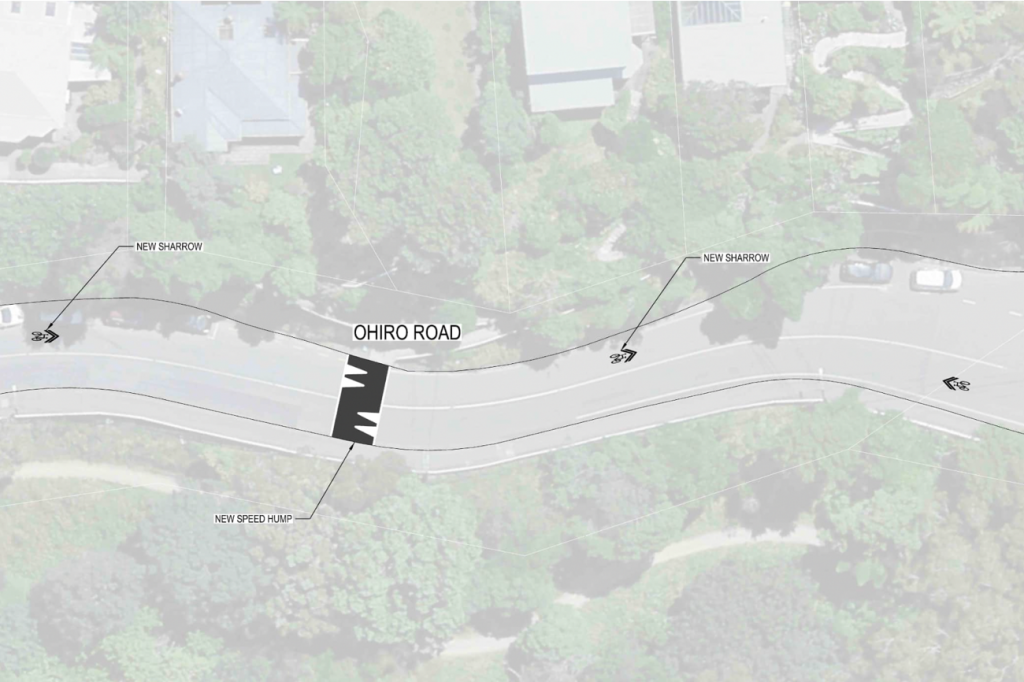 I'm going to refrain from commenting on this, as it is really not aimed at me. So, over to you.