The apartment blocks going up in New Zealand are a little lacking in imagination. But it does not have to be like that. I was rifling through a stack of photos from a couple of years ago, and spotted these of a building in Amsterdam that I had snapped some pics of – it is soooo much more interesting than the rubbish we are getting served here in Wellington at present.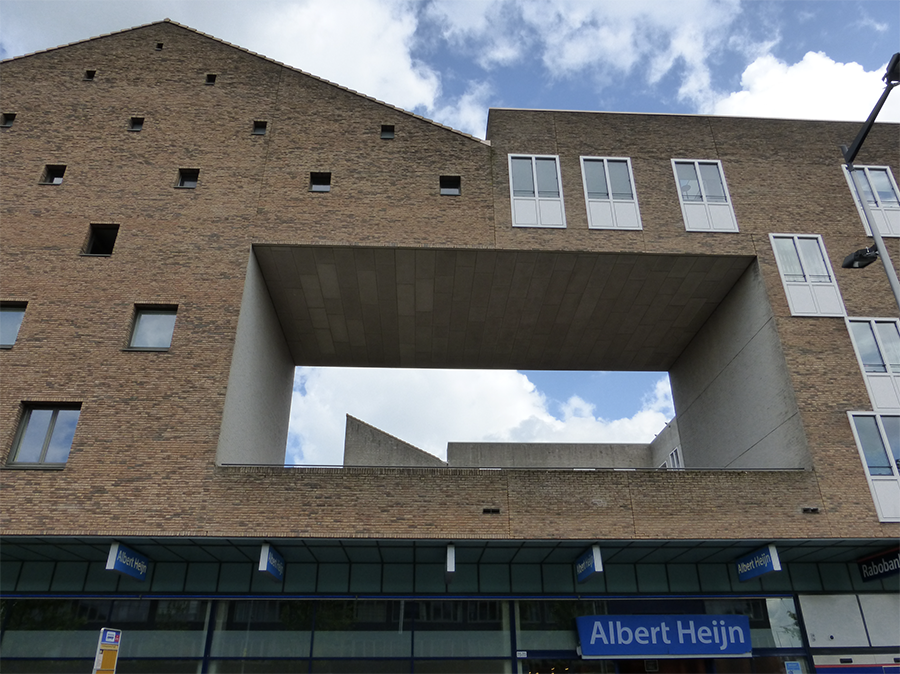 I've no idea what the building is called or who the architect or developers might be – or the engineer, who has evidently done some clever clogs thinking behind the closed doors – but what a little beauty ! By the way – although the Albert Heijn sign looks like an Airport sign or a Tram Stop – it is just a sign for what is, evidently, the largest supermarket chain in the Netherlands and Belgium. So, not actually the building name…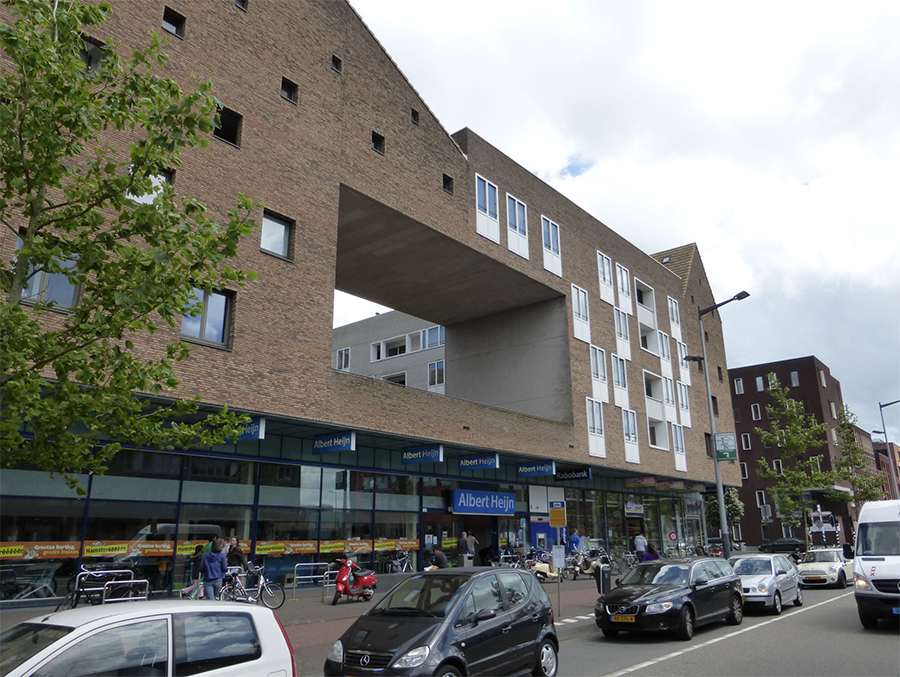 The big statement is, of course, the master great hole in the wall – reminds me of Arquitectonica in Miami from back in the 1980s, but here it is all very subtle and down-played, no Miami Vice flashiness here. Just good old brickwork.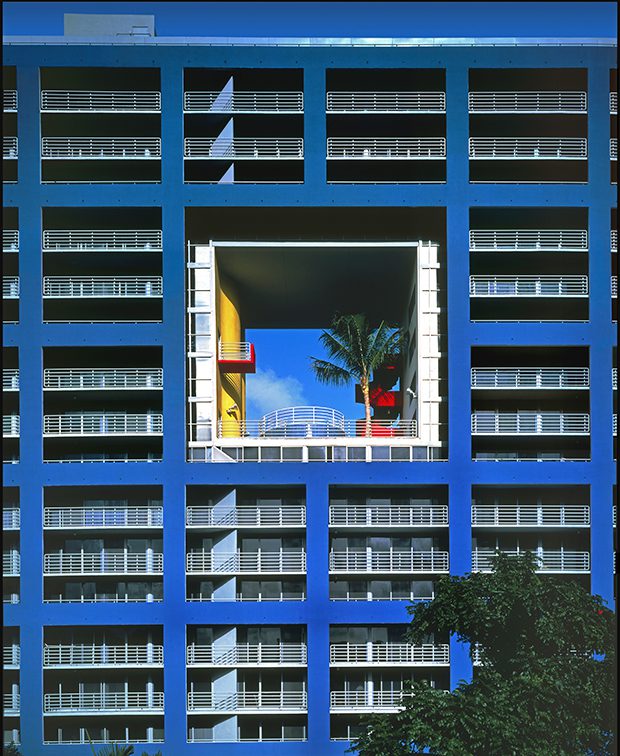 But the other side of the coin, so to speak, is the playing around with window sizes. Forced perspective? Referencing back to warehouses and barns of old, I'm sure, but still looks great!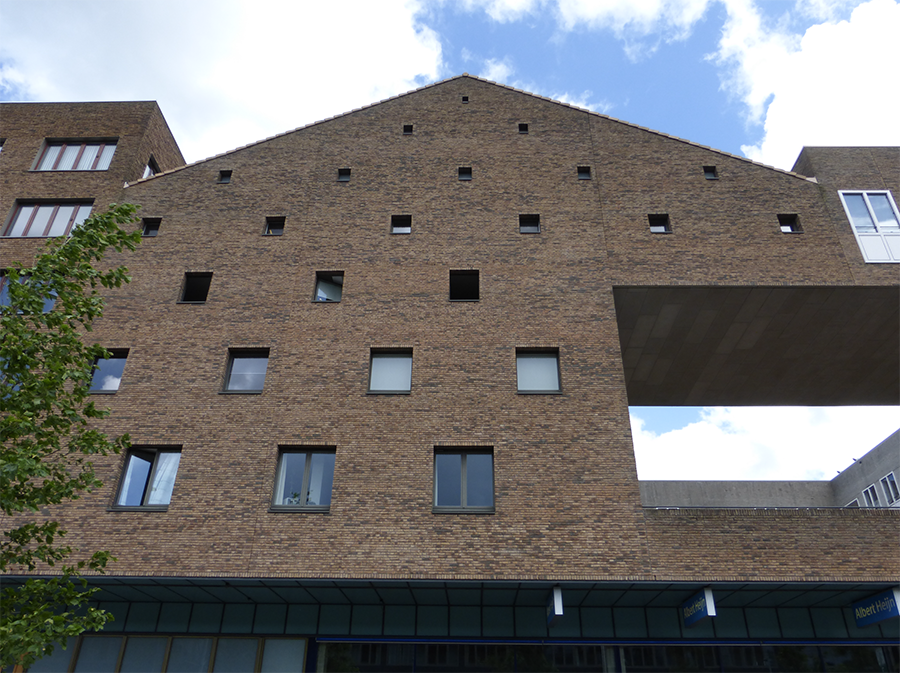 And then there is the balconies and window fenestration – somehow it all just fits in together better. Very non-symmetrical. But still well-considered.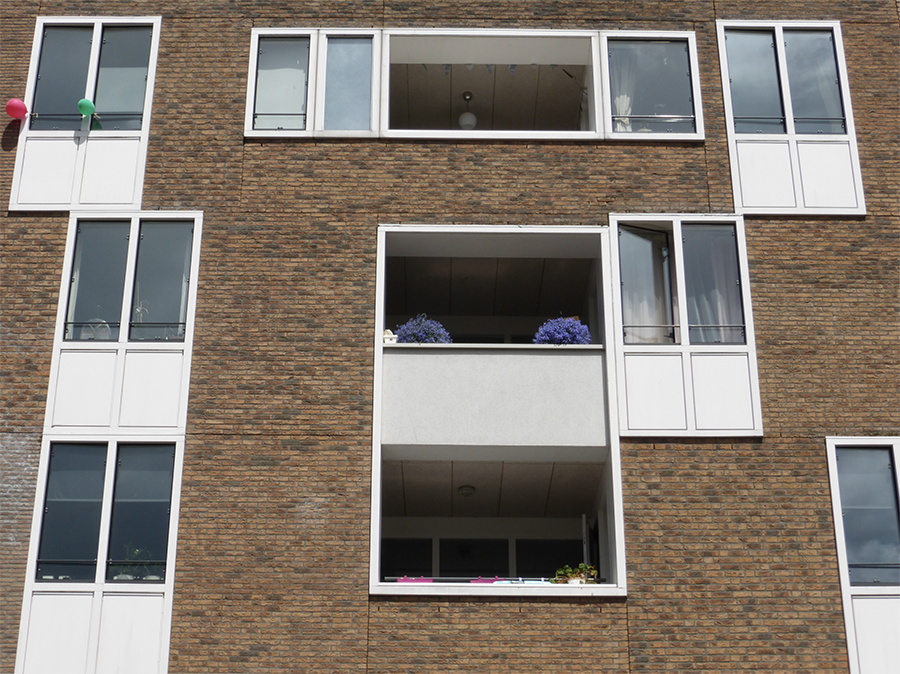 I would really LOVE to see some more exciting and interesting / different apartment buildings in Wellington. Any chance of that?
Post-script
Just thought that people might like to see this – thanks to Greenwelly and Jos for putting me onto this. Here is a plan – I think maybe it is a typical plan, but its hard to tell. It is very different from what we might build in Aotearoa. More open, more flexible, more ambiguous. Interesting!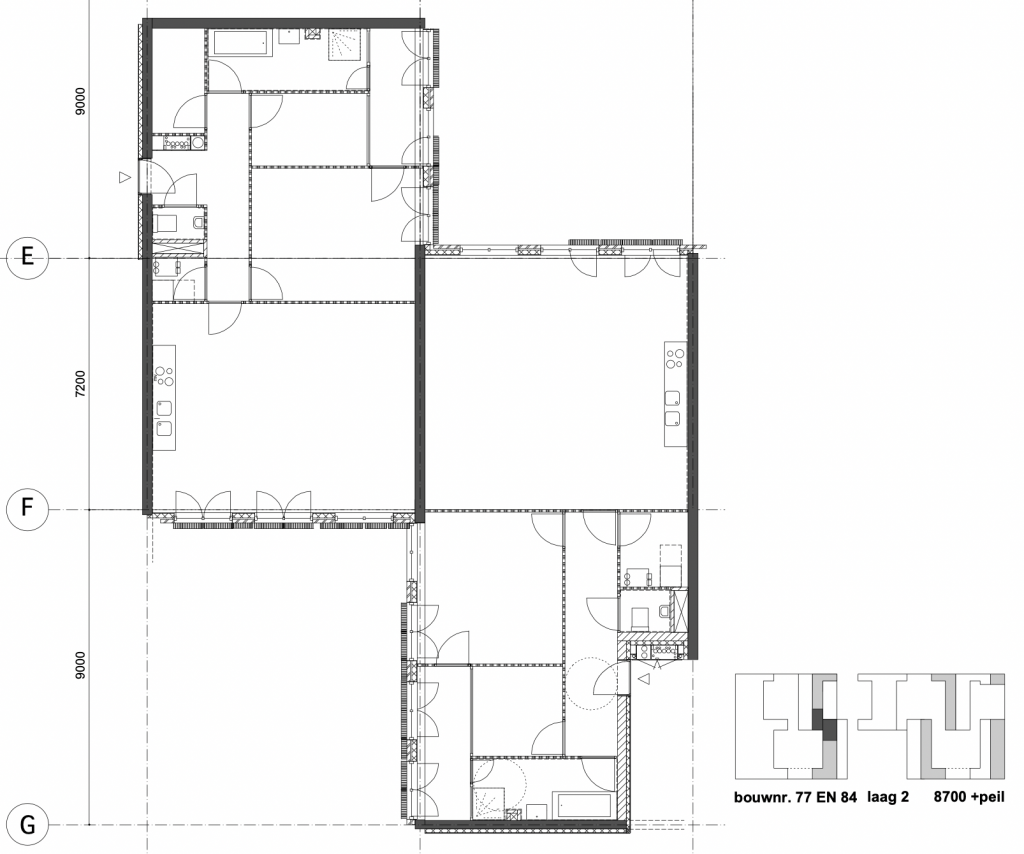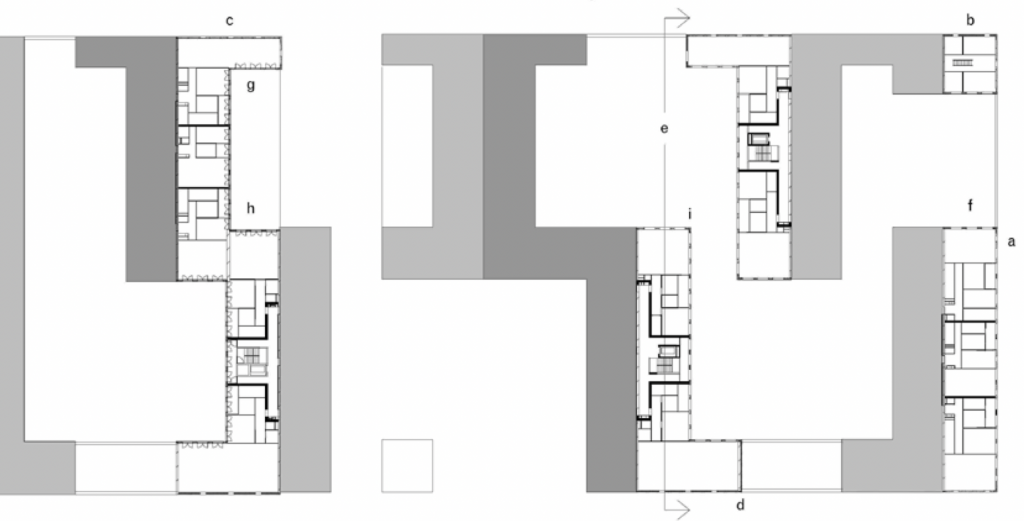 We have to remember the precedent set by the Rietveld / Schroder house, which is still there in Holland (Prins Hendriklaan in Utrecht), and still is way more inventive and ground breaking than most NZ houses – despite being built in 1924 ! https://www.rietveldschroderhuis.nl/en/rietveld-schroder-house