Last night, on Prime TV, there was a programme on living in apartments in NZ. Specifically, apartment hell living in leaking apartments and badly built apartments. It wasn't a particularly brilliant doc, mainly because it had a maudlin speaker and poor sound quality, but I got the gist of it: NZ seems to be rubbish at designing and building apartment buildings. Some of the examples were truly shocking – with hundreds of thousands of dollars of repairs (per flat) or complete losses (ie knock it down or walk away). Others were less shocking: one guy said he had a maintenance bill of about $16,000 per apartment, which sounds like quite a reasonable, handleable problem to me, and probably something worthwhile as a maintenance cost for any homeowner. I mean, if you lived in Suburbia, you might pay that much for your house to be repainted.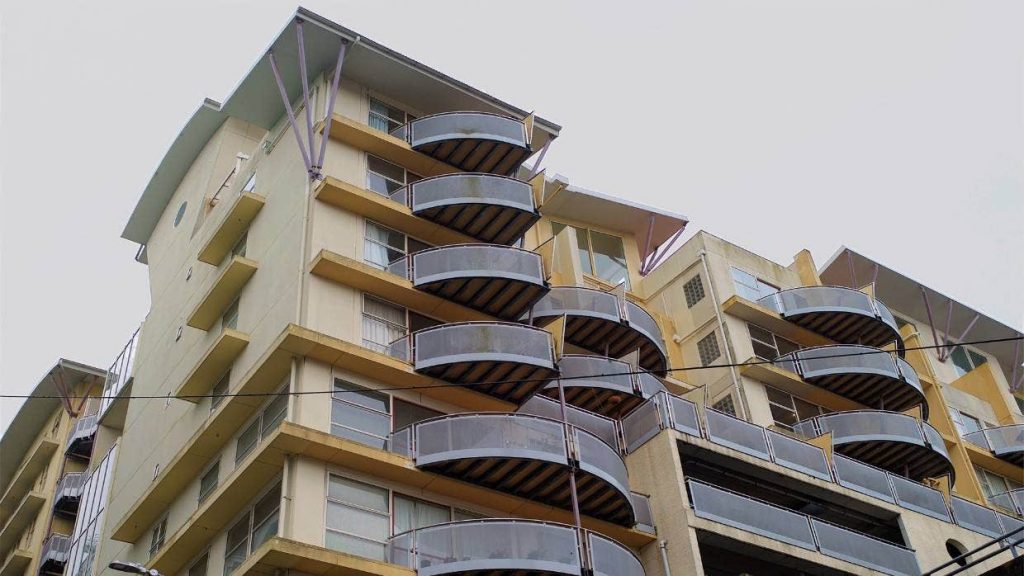 There were examples from Auckland, Wellington, Tauranga, Christchurch etc: some real shockers. Unfortunately the programme didn't really seem to go too much into WHY things were happening / buildings were leaking, but it was more on just what a misery it made the owner's lives. Glad I'm not them! Roger Walker's apartment block up behind St Mary of the Angels was featured in Wellington as a chronic leaker, and one of the ones with balconies that should not be used. I'm not sure if that was because they thought the balconies might fall off (that would indeed be a catastrophe if that happened) or if it was that the act of walking on the balcony might make the leak worse. Examples from Auckland seemed to show a city with an inadequate building staff problem (ie construction by untrained foreign manual labour workers instead of intelligent locals with training and skills and understanding). But even solid concrete buildings seemed to be leaking. Some real shockers, no doubt about that. Warren and Mahoney's Altera block in Auckland's grim Stonefields development was also heavily featured, with Fletcher Construction behaving very secretively about what the issues were. Still: $9m construction costs and $15m remedial work shows the size of the problem.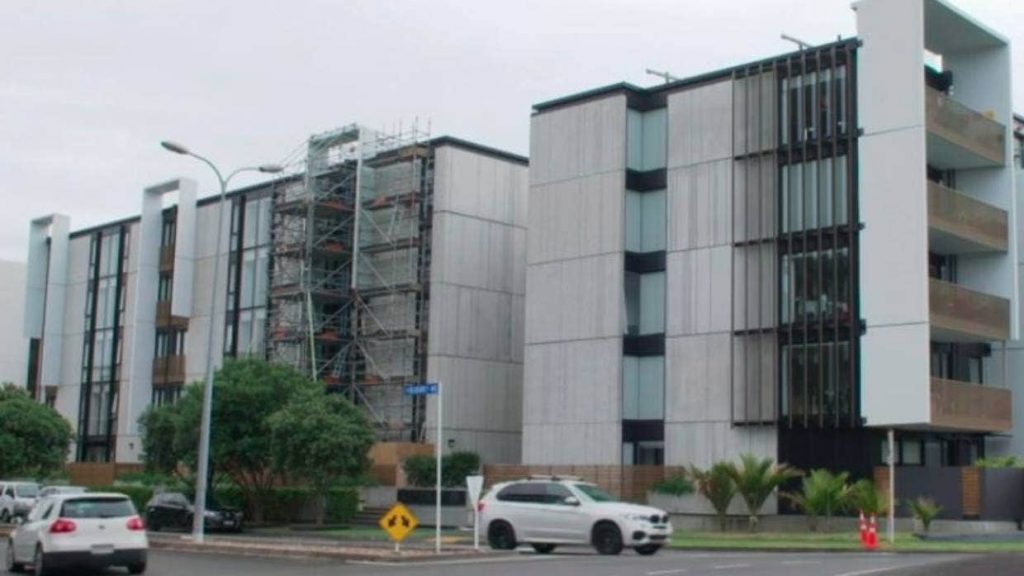 What are your experiences like with leaky buildings and dodgy construction? I'd be keen to hear your stories here. Anonymous forum right here: get it off your chest. Comments?