Philip
February 11, 2008
New Solace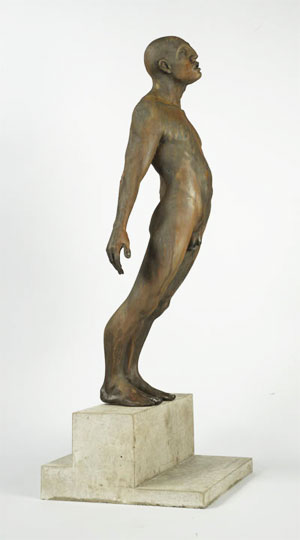 "I've attempted to show the figure evoking a desire to be alone with his thoughts…Naked and vulnerable, his physicality reflects the psychological state that each of us have experienced at some time in our lives. Retaining a classical sense of strength and control he leans almost precariously into the wind over the waters edge. It captures that moment before letting go, both physically and emotionally."
For those interested: a sneak peak of the new sculpture that will soon be installed at the Chaffers Marina end of the Te Papa promenade.
Designed to form a life of its own as it rusts and ages, the 6'6″ iron figure was created by english artist Max Patté. Max has previously worked on art commission and for various movies, but current works currently works as a senior sculptor at Weta Workshop. More information on the background of the piece is available here.
The unveiling is 6pm Tuesday 12th, with both Richard Taylor and Max Patté speaking.